Shelf packs for bottles with integrated carrying handle
Attractive retro-style design
Request packaging now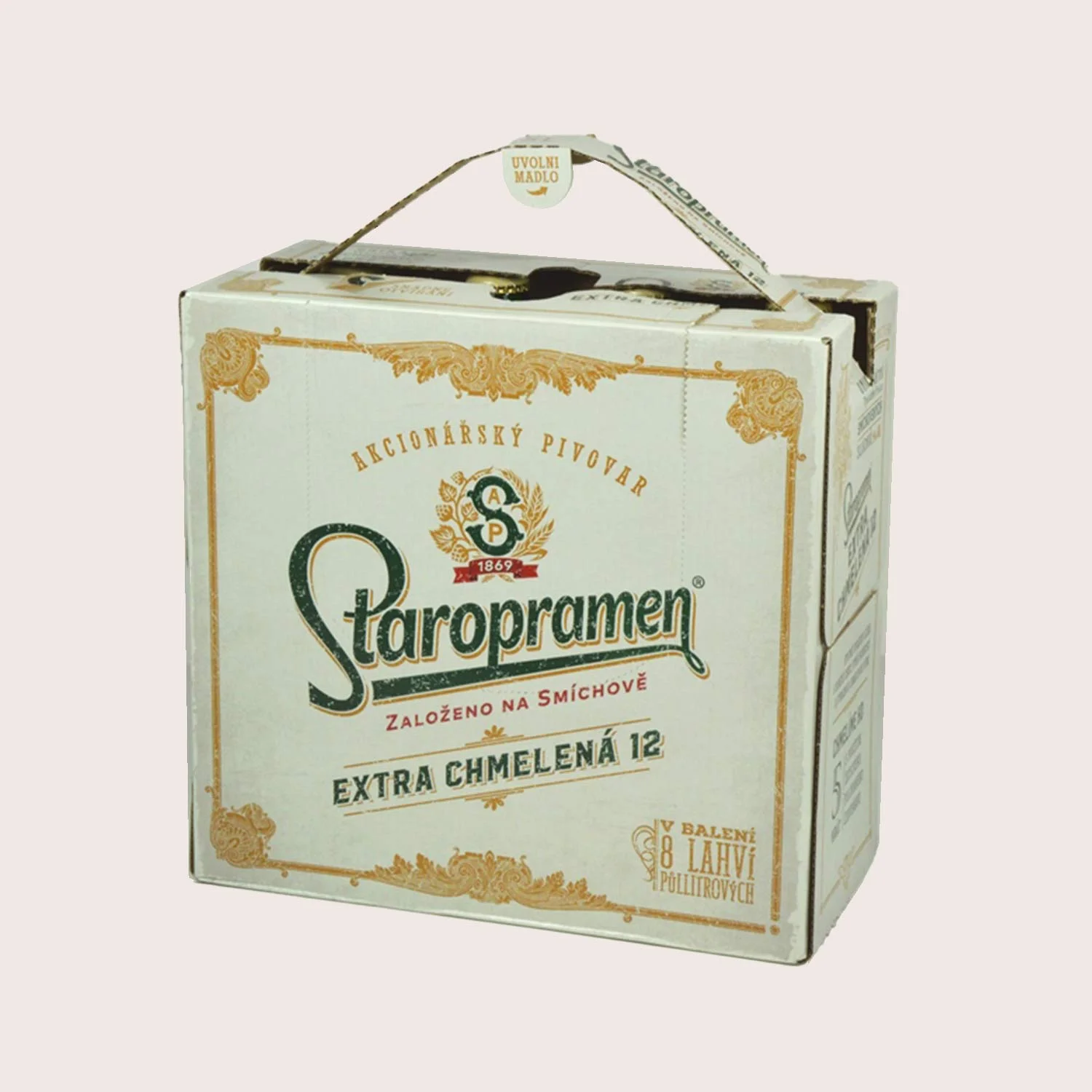 For a special beer edition for shelf sales, packaging for eight bottles was developed by the Staropramen and THIMM companies.
High-quality flexo printing

Our flexo printing technology showcases your products and brand to promote sales.

100% recyclable

All corrugated cardboard packaging is fully recyclable – an ideal circular product.

Extremely rigid

Corrugated cardboard packaging is lightweight yet sturdy.
A retro graphic customised for High Quality PostPrint (HQPP) flexographic technology was designed for the corrugated portable beer packaging.
The corrugated board portable beer packaging was designed to be captivating at the point of sale and at the same time practical for the consumer. Consumers can easily open the portable beer packaging. Easy opening of the beer packaging is ensured by a cascading perforation. In order to carry the beer packaging easily and safely, a carrying handle reinforced with a plastic strap has been integrated into the design of the corrugated cardboard portable beer packaging.
Advantages of the portable beer packaging for the producer
Portable beer packaging design is ideal for automatic packaging
Communication with the consumer through storytelling on the portable beer packaging with high-quality print images in HQPP printing
Enhanced visibility of portable beer packaging at point of sale through premium print quality and eye-catching design
Stable construction of the portable beer packaging - stacking of several layers on top of each other possible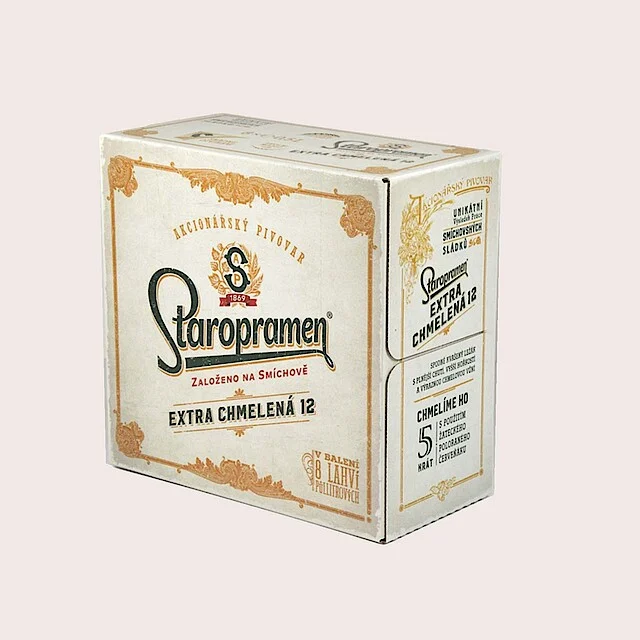 Advantages of the portable beer packaging for the consumer
Intuitive opening of the portable beer packaging made of corrugated cardboard without any aids due to a cascade-shaped perforation
Portable beer packaging has an integrated, practical carrying handle for safe transport from the point of sale
Portable beer packaging for eight beers as an optimal sales unit
Secondary use of the empty beer packaging for empties
Easy recycling of the portable corrugated cardboard beer packaging
Get a quote now!
Would you like to transport your products safely and securely?
Jeannine Wegener
New Account Specialist
+49 5551 703 0
hallo@thimm.de