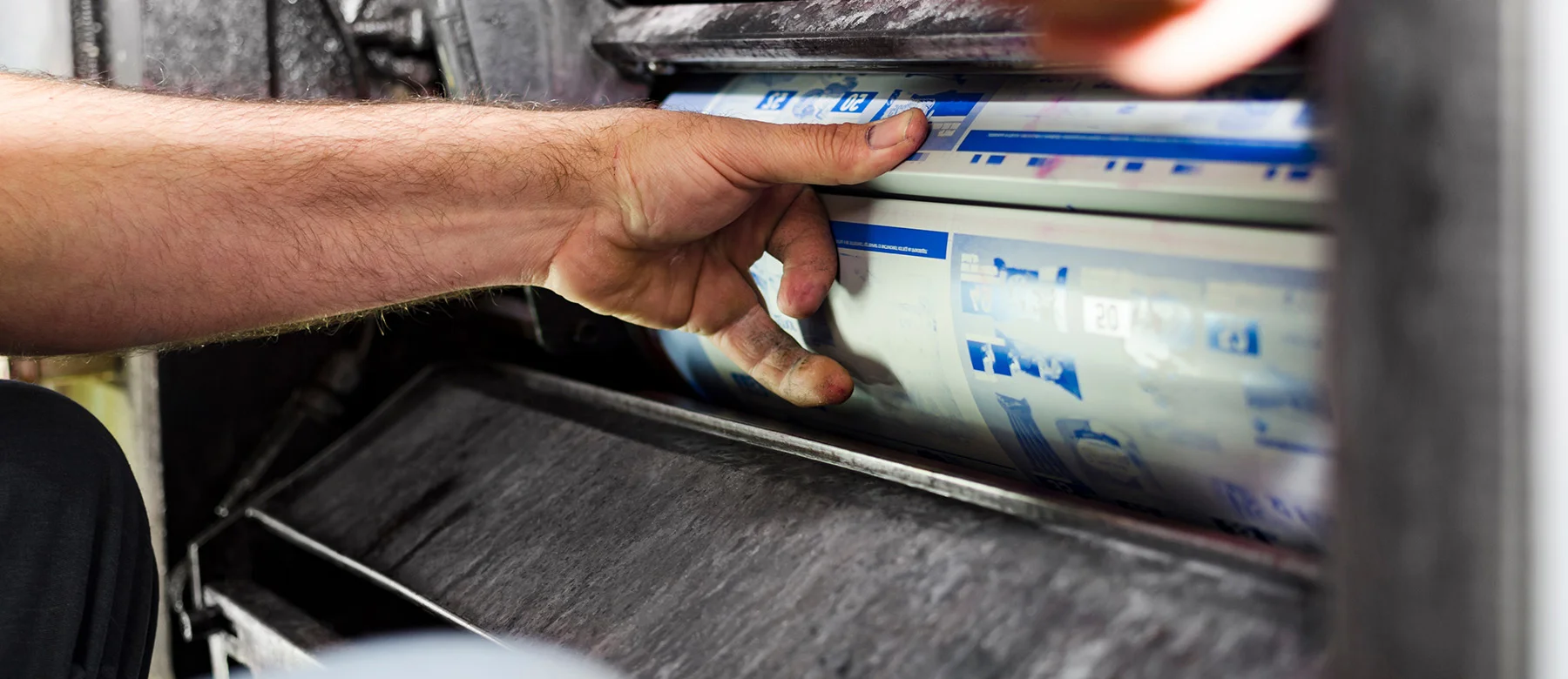 Offset printing
What is offset printing?
Offset printing as an indirect flat printing process is based on the physical principle of the repulsion of oil and water. In the process, printing and non-printing areas are on nearly the same level. High viscosity printing inks are used for offset printing. These inks are transferred to the paper (right-reading) through the so-called printing cylinder (right-reading) and the blanket cylinder (inverted).

Main areas of usage of offset printing are high-quality and refined displays and packaging. Offset printing also makes sense for smaller editions, as the initial costs are relatively low in comparison with flexographic printing.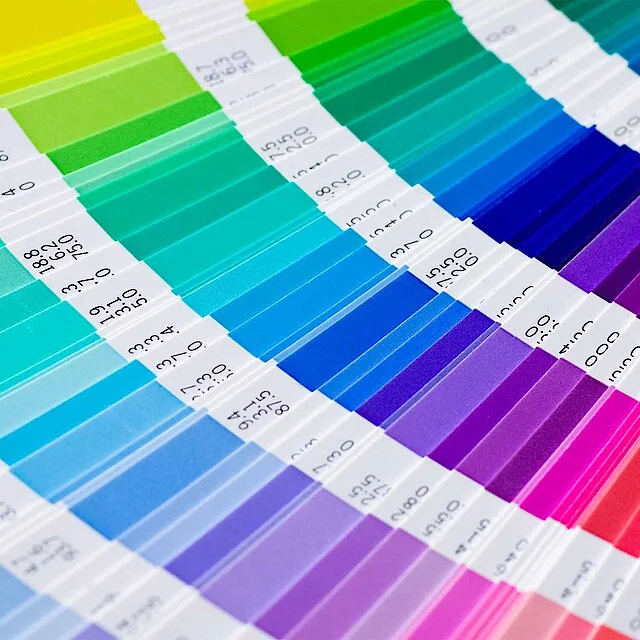 Offset printing inks
Offset printing inks are paste-like inks that dry oxidatively. At THIMM we can print with up to six offset colours. These are four standard colours (CMYK) and two spot colours known as special colours. With offset printing, the special colours can print, for example, brand logos precisely and colour-true from various colour systems, such as Pantone, RAL or HKS.

The standard colours are rasterized in offset printing. Because the pixels are printed next to and on top of one another, this results in very fine rasterization. For the viewer, this results in a combination colour, so that a large colour spectrum is possible.
Offset printing with refinements
We create visual and haptic experiences through the refinement of offset printing. Varnishes are often used for high gloss and matt effects or Iriodin varnish for pearl gloss effects. Blind and film embossing gently emphasise graphic or text elements in the offset print.

Offset print refinements can also take place for quality reasons. A dispersion varnish supports, for example, quicker drying and helps provide increased abrasion resistance. The offset print can also be refined with anti-slip varnish. Lamination also protects the offset print image from mechanical impact.
Would you like to receive more information about offset printing?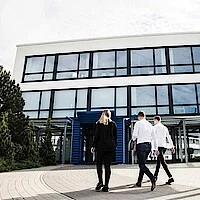 Haven't found the right one yet?