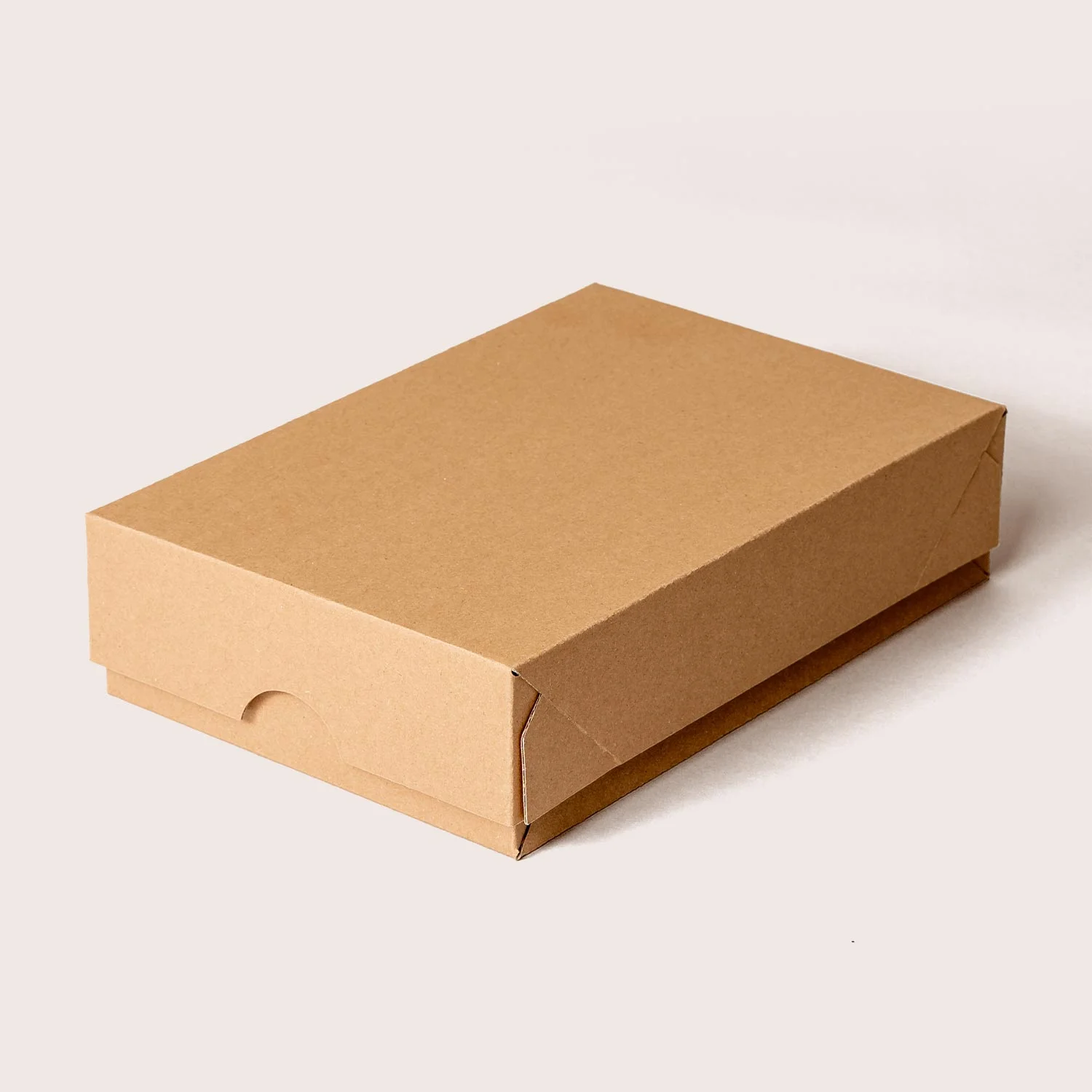 What are top sleeve boxes?
Top sleeve boxes are packaging units with a base-lid construction. They are also called telescopic boxes, slip lid boxes, fold-over cartons or fold-over boxes. Top sleeve boxes consist of a top piece (lid) and a bottom-piece (base). The lid is simply folded onto the lower base. These boxes are an easy and safe way to pack and transport products. They are produced in different sizes and shapes and are available in a variety of materials, with corrugated cardboard being one of the most common.
Top sleeve boxes can be further differentiated as glued or unglued packaging.
Top sleeve boxes are robust in structure and can be adapted to fit different sizes of products. They provide an elegant and functional way of presenting products while also protecting them. This is why they are often used for luxury products such as cosmetics, electronics, clothing and other high-value goods. Probably the best-known top sleeve box in Fefco 03 is the shoe box.
Top sleeve boxes: Benefits at a glance
Easy handling

Top sleeve boxes are easy to open and close as they do not require an additional locking mechanism. This simplifies the packaging process and saves time.

Sustainability

Top sleeve boxes made from corrugated cardboard are environmentally friendly packaging options as they are made from recyclable material. After use, they can be recycled to save resources and reduce waste.

Robust protection

Due to their stable corrugated cardboard construction, top-sleeve boxes provide reliable product protection during transportation. They are impact resistant and keep products safe and undamaged.

Adaptability

Top sleeve boxes can be adapted to different product sizes. This ensures an optimum fit and reduces the risk of movement or damage during transport.

Space-saving storage

Stacking top sleeve boxes makes them efficient and space-saving to store, both in the warehouse and during transportation.

Cost savings

Top sleeve boxes made from corrugated cardboard are a cost-effective packaging solution as they are easy to produce and are light in weight. This reduces shipping costs and overall expenditure.
Top sleeve boxes with customised printing – your brand in the spotlight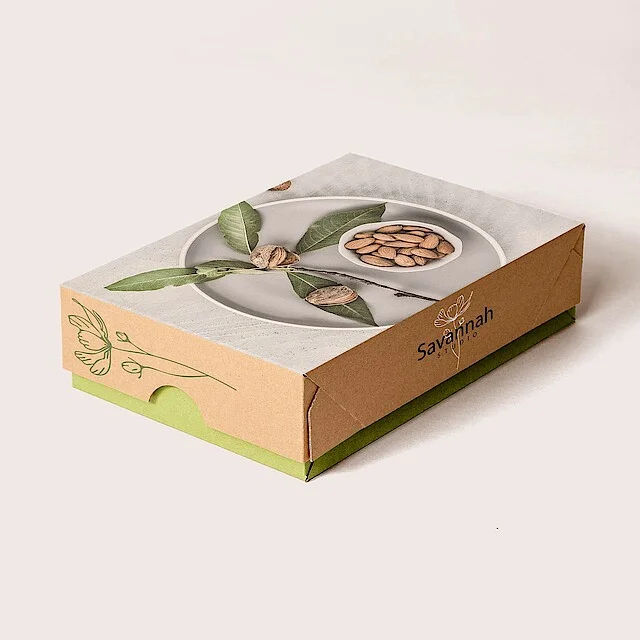 Find out about our top sleeve boxes with customised printing that perfectly showcase your products and branding.
State-of-the-art printing processes such as digital printing and flexo printing mean we can offer you the option of designing both the inside and outside of your boxes. This ensures unique branding that will be remembered. Your brand, your message and your product details are always in the eyes of your customers. Use top sleeve boxes as a marketing tool to tell your story, to promote campaigns and customer loyalty.
Request printed top sleeve boxes now
Buy top sleeve boxes directly from the manufacturer
If you need top sleeve boxes THIMM is the right company to help you! You not only receive first-class quality, but also customised solutions for your packaging needs. Our top sleeve boxes are made from sustainable corrugated cardboard and are available in various sizes and designs. Whether you need robust packaging for shipping or elegant presentation solutions for your products, we have the appropriate solution for you.
Request top sleeve boxes now
Do you have any questions about top sleeve boxes?
Our variety of packaging solutions, including top sleeve boxes: