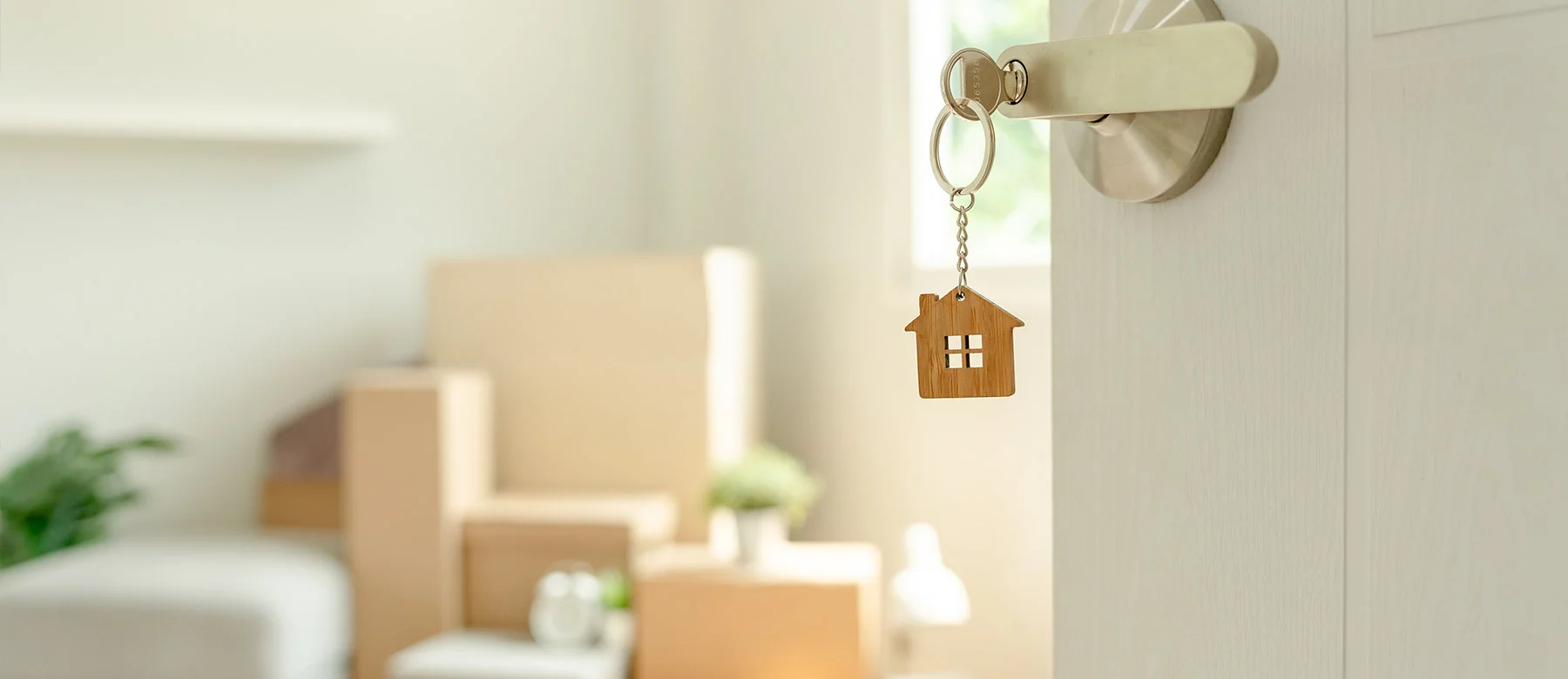 Removal boxes
When moving house avoid those annoying mishaps or damages and take advantage of the removal boxes from THIMM Group to make your move as easy as possible!
Packing removal boxes is often not as easy as first thought. How do you pack a removal box? What load capacity can removal boxes withstand? How much will fit into the removal box and is it then even possible to carry it? 
Removal boxes are available in many different sizes and qualities. Take advantage of our expert knowledge on all types of boxes made from corrugated cardboard as after all we have been producing them since 1949. Our corrugated cardboard production can provide you with high-quality removal boxes at a reasonable price. The base product is corrugated cardboard making it the ultimate success formula for stable and secure removal boxes and therefore for your successful move!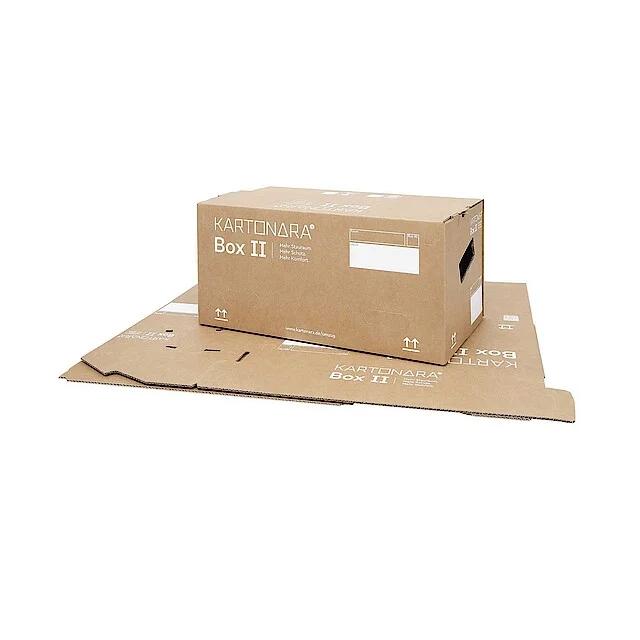 Assembling removal boxes
There are big differences in the stability of removal boxes and generally the stability and load capacity rely on the removal boxes being assembled correctly. If the base doesn't hold correctly this could cause annoying transportation damage during the move. To avoid this, our developers have designed the CARTONARA Box which has a 3-fold reinforced base that guarantees a load capacity of 45 kg. This design also ensures that uneven loads inside the removal boxes are transported safely. The removal box is extremely easy to assemble, but if assistance is still required for assembling the removal box, there is an assembly video available.
Our developers have even designed a premium removal box, the CARTONARA® Box PRO, which from an assembly perspective meets all possible requirements and even has an automatic base. This means the removal box can be assembled very intuitively in less than 2 seconds by simply pulling apart the pre-cuts. Furthermore the 83 litre filling volume of the removal box can support a weight of up to 50 kg and its innovative lid design also makes it extremely easy to seal.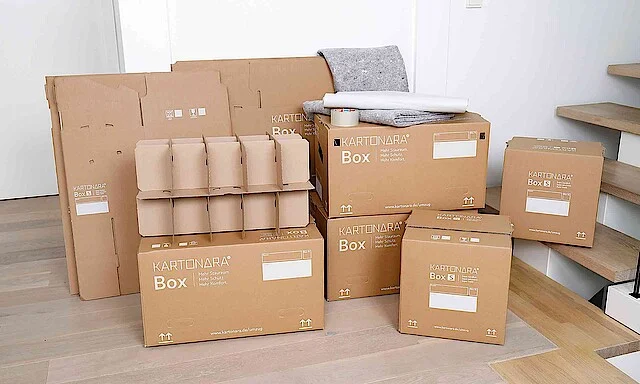 Stable removal boxes in different sizes and qualities
Of course the dimensions of removal boxes are hugely important when planning a removal because the load capacity in relation to the dimensions of the removal boxes is what is important. It is practical when small and large moving boxes fit together so that, for instance, small removal boxes for books can be stacked with big removal boxes. This not only helps in the removals truck but also when the removal boxes are placed in temporary storage. 

The quality of the corrugated cardboard and the removal boxes themselves have been tested in our packaging laboratories. We currently produce our corrugated cardboard removal boxes in BE-flute quality. This is double-fluted cardboard which according to technical laboratory values is ideally suited for our removal boxes. Take advantage of our packaging testing and pack everything that is important to you in our removal boxes with peace of mind.
Buy removal boxes directly from the manufacturer
As a box producer we offer you competitive prices and customised designs for removal boxes in large quantities. Benefit from our proven quality!
Request removal boxes for wholesale now!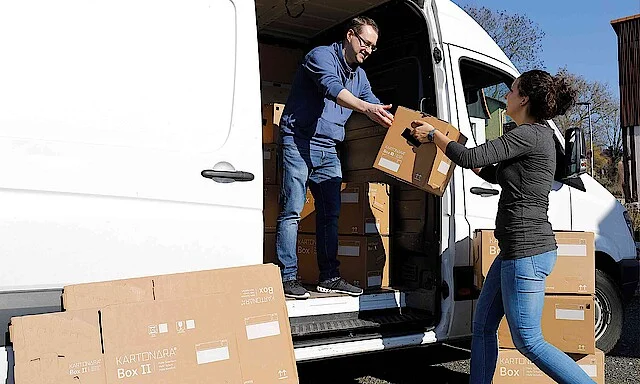 Transporting and storing removal boxes
Our removal boxes are supplied with ergonomically angled finger holes which are perfectly attuned to the human anatomy to ensure carry comfort, even when the removal boxes are packed with heavy items. These finger holes enable the removal boxes to be transported surprisingly close to the body's centre of gravity. The carry holes of the removal boxes are 4-fold reinforced to prevent any tearing.

Also when it comes to storage, our removal boxes are the ultimate removal assistant. It is not unusual for individual boxes not to be unpacked after a move, but stored in the attic or the cellar. Therefore dust caps integrated into our removal boxes protect the finger holes. These effectively close the finger holes and ensure the dust-free storage of the removal boxes which
also come with designated labelling fields for the subsequent identification of the removal boxes. As these fields are primed in white and in a logical position any available pen can be used for writing on them so a strong felt-tip pen is not necessary.
Do you have any questions about removal boxes or do you need a quote?