THIMM. At home for you at 13 sites in Europe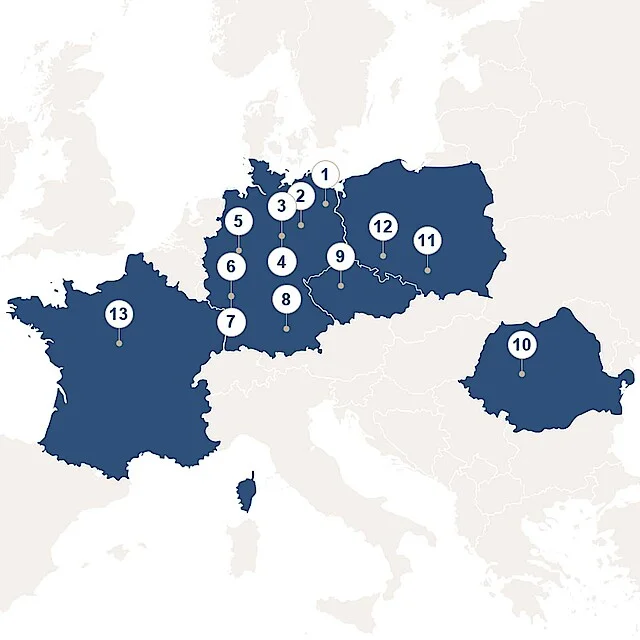 THIMM. Internationally positioned.
We have comprehensive packaging and display expertise at 13 sites in Germany, Poland, Romania, France and the Czech Republic throughout Europe.
In order to be able to offer you the best solution with the most modern IT and production processes, we are constantly investing in our processes and plants.
13 sites for sustainable and innovative packaging solutions
France
Christiansen Print Garanières SAS

La Haute Epine, ZA Dièpe
28700 Garancières-en-Beauce
France
+33 2372464 66
info(at)thimm(dot)de
Polen
Poland
TOP-THIMM Opakowania Spółka z ograniczoną odpowiedzialnością

ul. Katowicka 188
43-100 Tychy
Poland

+48 327933 300
info(at)thimm(dot)de
Romania
THIMM Packaging srl

Parc Industrial P12, Șura Mică
557270 Șura Mică, Sibiu
Romania

+40 269 541 210
info(at)thimm(dot)de
Do you have a question or would you like to present a project?
Then get in touch with us!