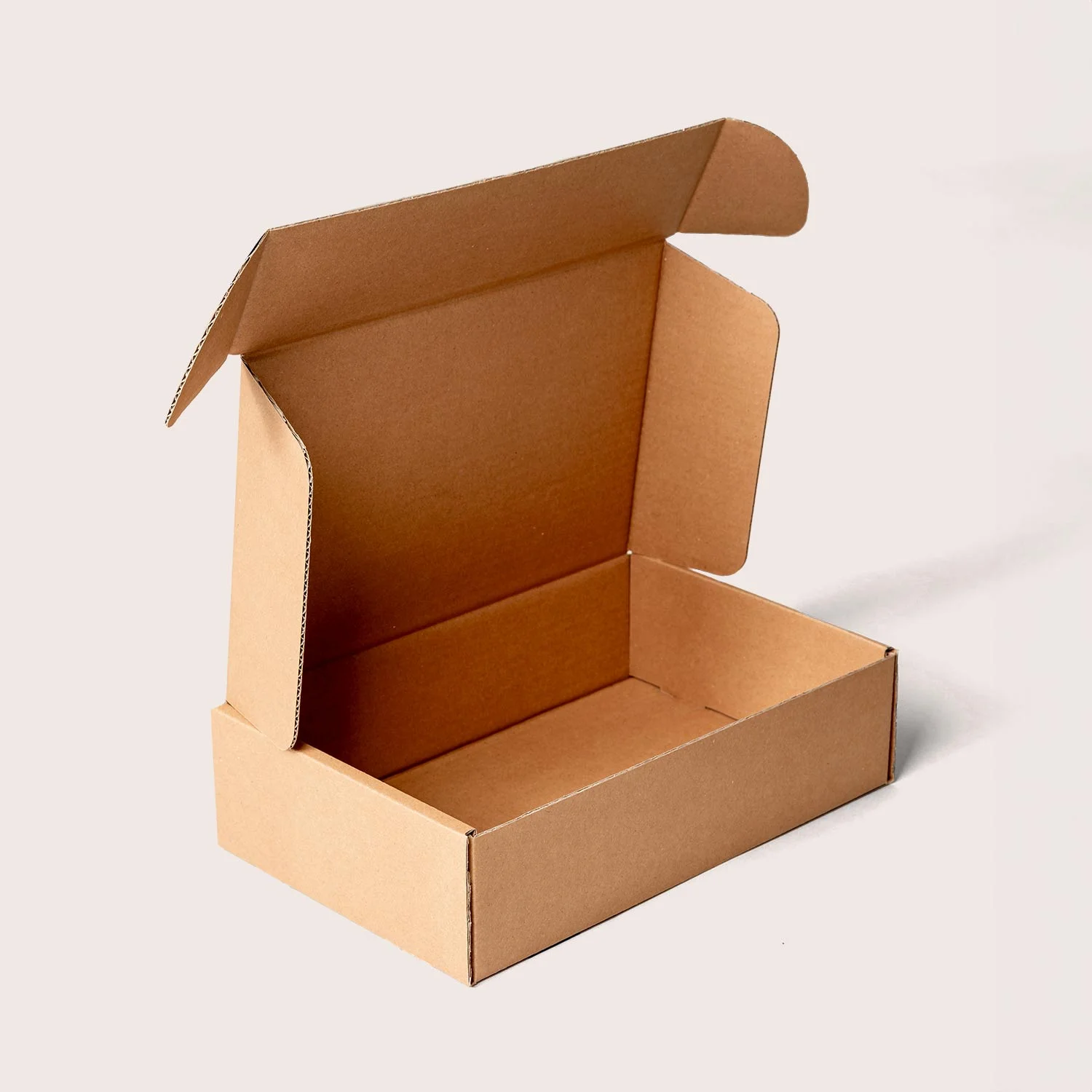 What is a folding box?
THIMM manufactures folding boxes from sustainable corrugated cardboard which means they are sustainable and completely recyclable. Folding boxes are also colloquially referred to as folding cartons, folding lid boxes or large letter boxes. Whether you want to ship your products, display them in retail outlets or gift wrap them, folding boxes are the perfect choice. In addition, they are not only environmentally friendly, but also highly adaptable.
Custom-made folding boxes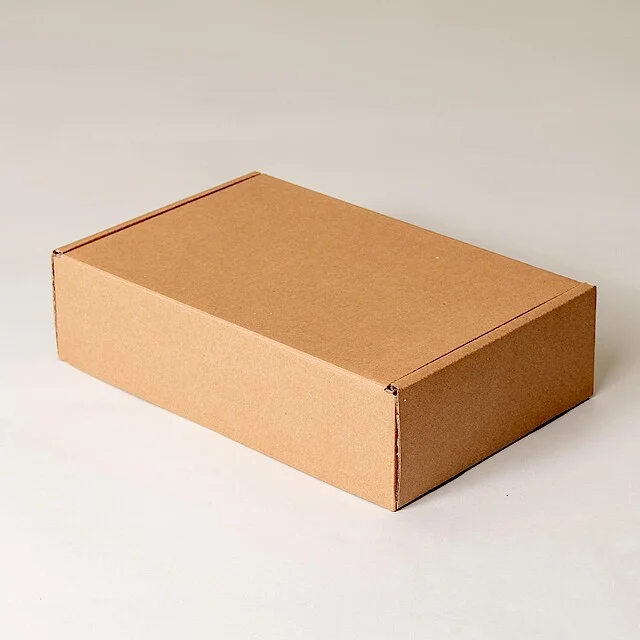 Our tailor-made folding boxes are manufactured specifically to your individual requirements. Whether you want to pack small accessories or large items of clothing, we can offer you the perfect size. By adjusting the boxes to your precise specifications, we ensure your products are protected and presented in the best possible way.
Folding boxes in standard sizes
We also offer folding boxes in standard sizes for customers looking for a fast and simple packaging solution. These folding boxes are available in smaller quantities in our online shop.
Folding boxes – printed or unprinted?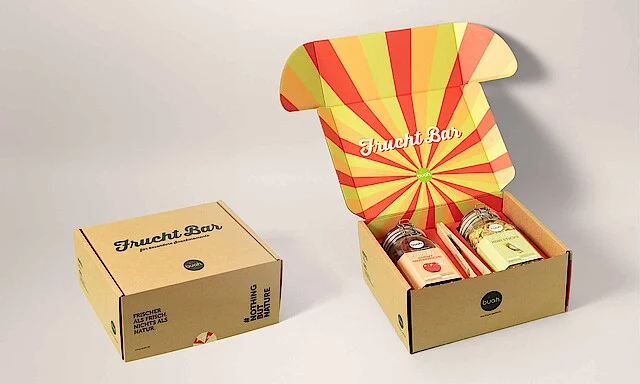 Transform your folding boxes into an absolute eye-catcher and leave a lasting impression on your customers. Our folding boxes give you the opportunity to present your message or your logo in an impressive way. We offer you partial, full-surface and double-sided printing to ensure your products and brand stand out and leave a lasting impression. Awaken desire and emotion with packaging as unique as your products!
Don't forget the interior: With our state-of-the-art printing technologies, we can also personalise the inside of your boxes to create a complete and perfect presentation for your products.
If you prefer to keep things simple, our folding boxes are of course also available unprinted in white or brown corrugated cardboard. Our folding boxes also offer some finishing options, such as laser-cut cutouts. This enables you to add additional design elements and add a glamorous touch to your products.
Folding boxes for commercial customers
Buy folding boxes directly from the manufacturer and secure the best price!
Request folding boxes now!
Uses of folding boxes
Whether you are shipping online orders, storing your goods or presenting your products in retail outlets, our folding boxes are the ideal solution. They offer you a cost-efficient and environmentally friendly packaging option. The designs can be selected according to individual requirements: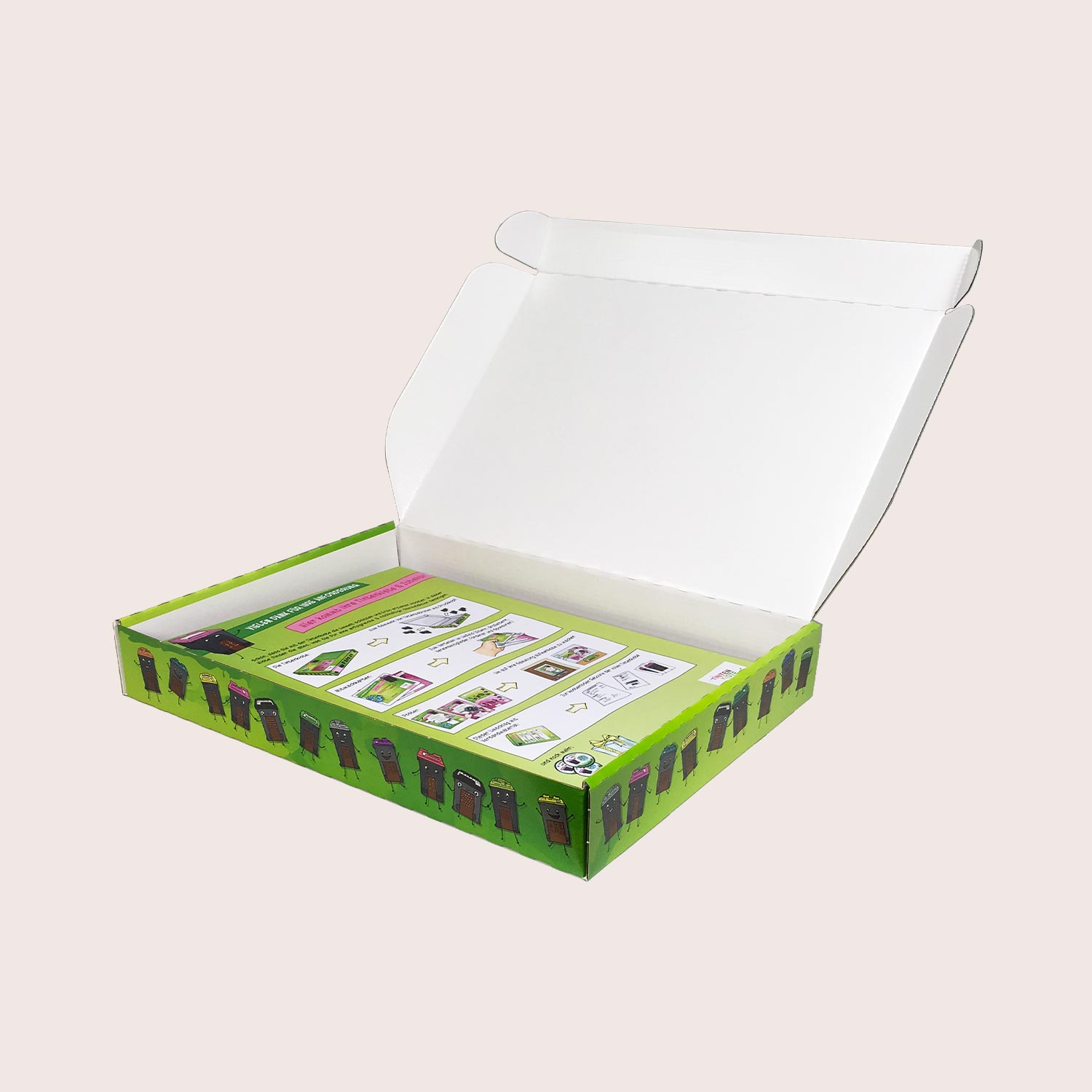 Reclosable folding boxes
For repeated opening and resealing - for example for returns.
About the product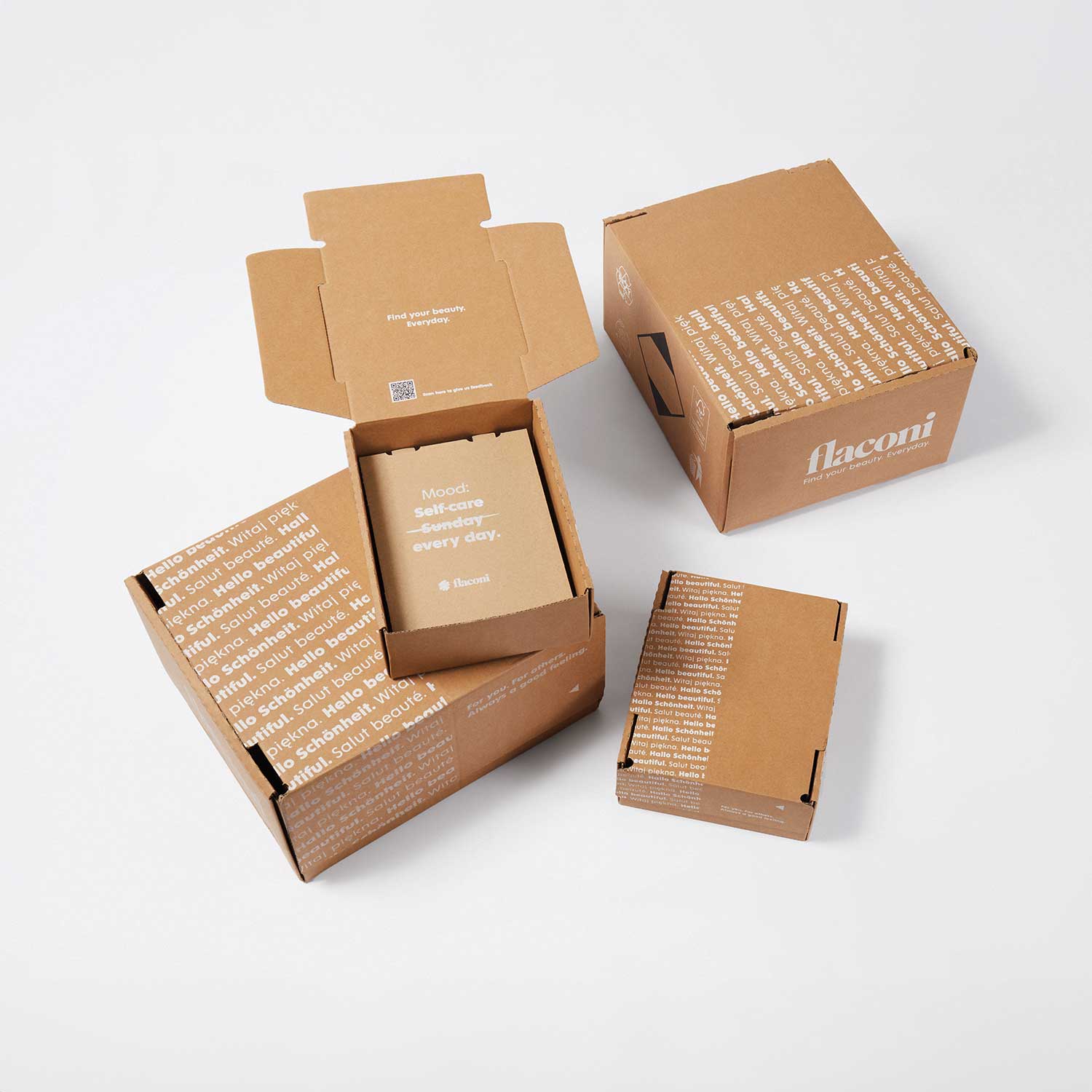 Folding boxes with compartments
Flexible compartments for variable product fixation of different product sizes.
About the product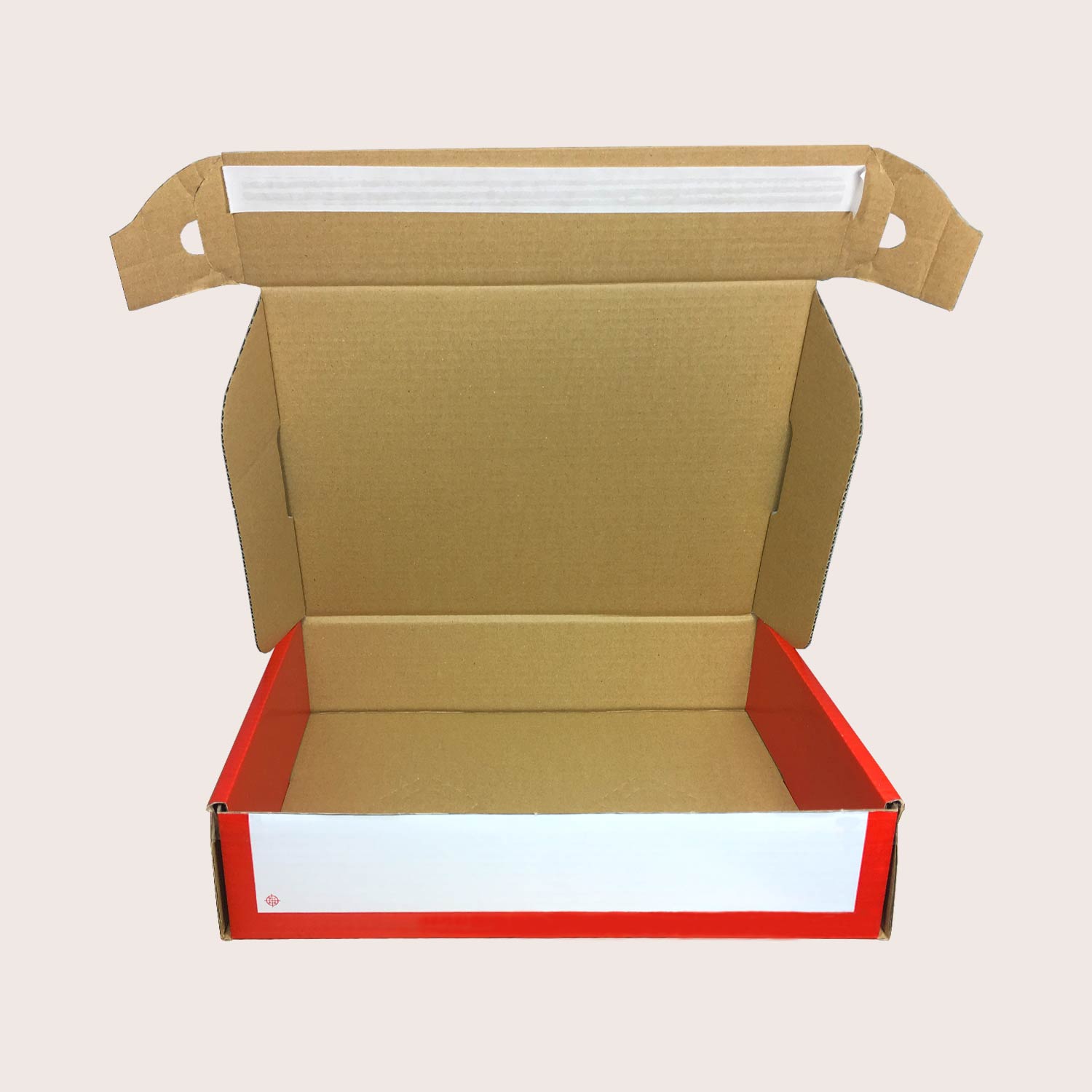 Folding boxes with anti-theft protection
Integrated security closure - for peace of mind that your goods are safe on the move.
About the product
Regardless of size and design, our folding boxes offer excellent stability and durability. Made from robust corrugated cardboard, they withstand the demands of daily use and protect your products from damage. 
Our folding boxes can also be assembled in just a few simple steps. This means you can pack your products quickly.
Recycling of corrugated cardboard folding boxes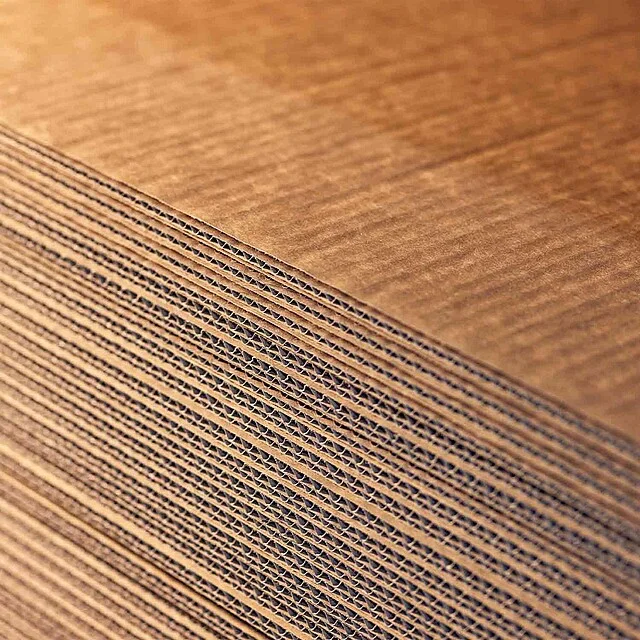 Corrugated cardboard is made entirely from renewable raw materials and is almost completely recycled after use. By recycling corrugated cardboard folding boxes, you help save resources as corrugated cardboard is an ideal circular product. It introduces extremely good fibres into the paper cycle, which is important for the paper industry.
Find out more about corrugated cardboard as a circular product here
Buy folding boxes directly from the manufacturer and secure the best price!