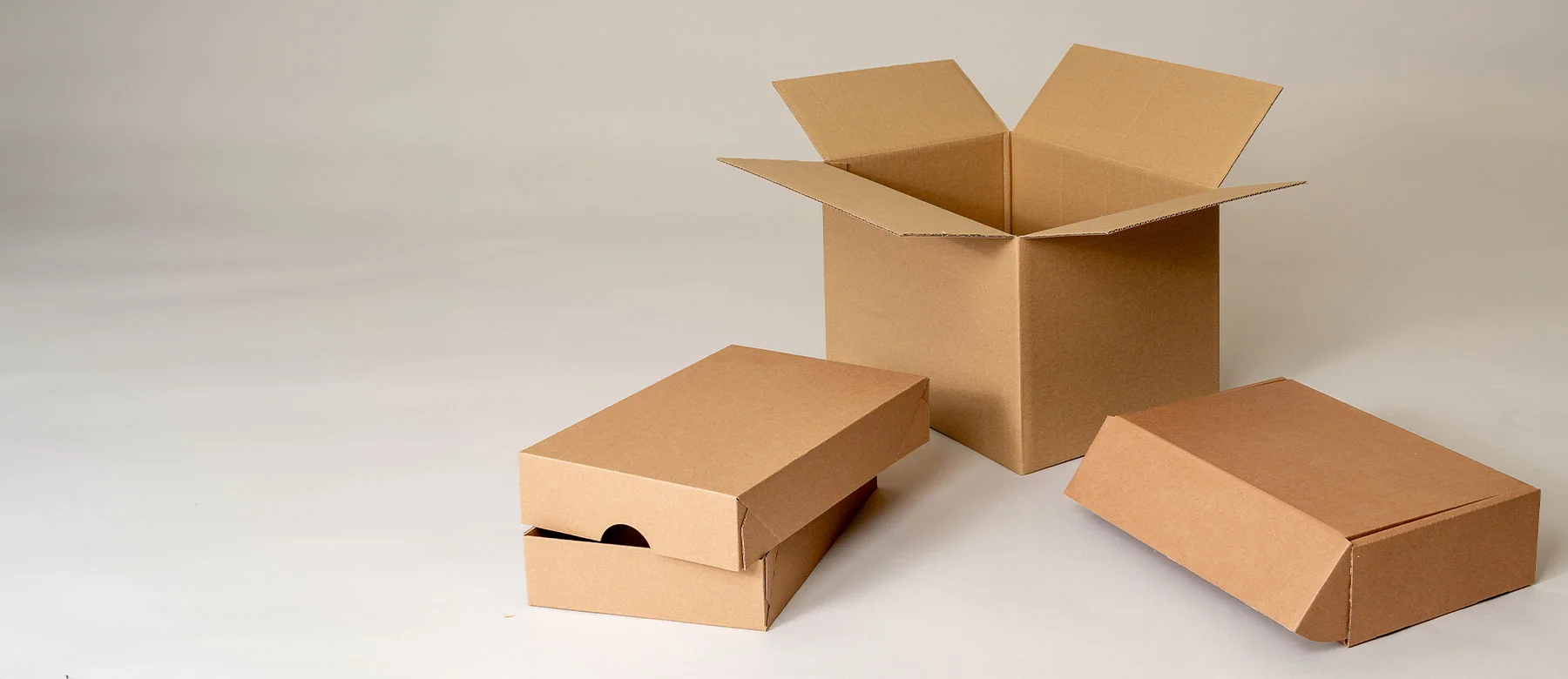 Recyclable packaging in the circular economy
Packaging solutions made from corrugated cardboard: environmentally friendly and sustainable
Closing circles: with sustainable packaging made from corrugated cardboard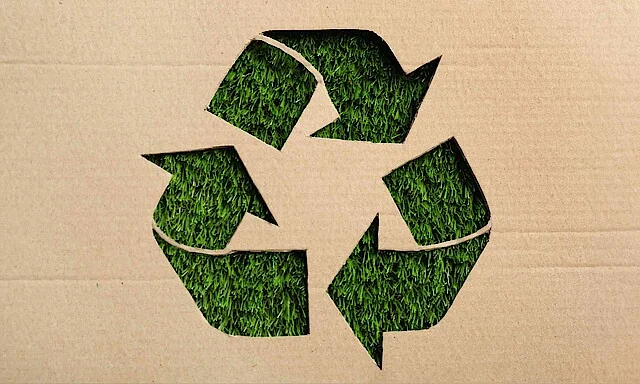 Shipping packaging from THIMM: recyclable and made from renewable raw materials
In terms of the circular economy, all processes at THIMM are geared towards conserving resources. That's why our recyclable packaging is made from corrugated cardboard. Most of our displays are designed using corrugated cardboard and recyclable board. Each packaging unit is a circular product made from naturally renewable raw materials.
From natural raw material to sustainable corrugated cardboard packaging
THIMM turns raw paper into recyclable packaging for food and other consumer goods. The paper rolls are further processed in the corrugator. To do this, the paper is heated and moistened. Under pressure and at higher temperatures, grooved rollers produce the flute sizes required. 
More about corrugated cardboard production
Paper: the most important raw material at THIMM
Corrugated cardboard: natural, sustainable, recyclable and resource-efficient
Recycled raw paper is the most important part of the circular economy at THIMM and the base material of recyclable corrugated cardboard packaging. THIMM mainly uses paper that is 100% recycled. For special requirements, we use papers that contain a proportion of fresh fibre.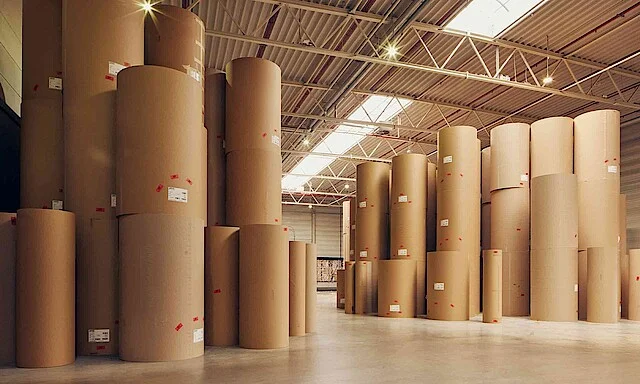 The differences between corrugated cardboard raw paper types 
Our testliners are made from 100% recycled paper. Kraftliners are stable raw papers made of coniferous wood with at least 80% fresh fibres. "Starliner white" is a recycled fibre material with fresh fibre properties that is ideally suited for printing. Special corrugated cardboard made from fresh fibre paper, for foodstuffs for example, complements our range.
The origin of the paper types used at THIMM
About three quarters of the paper we use originate in Germany. We source the other paper we need from Scandinavia and south-eastern Europe. There are also no long transportation routes for distribution and recycling, as the German corrugated cardboard industry is based on regional, medium-sized structures.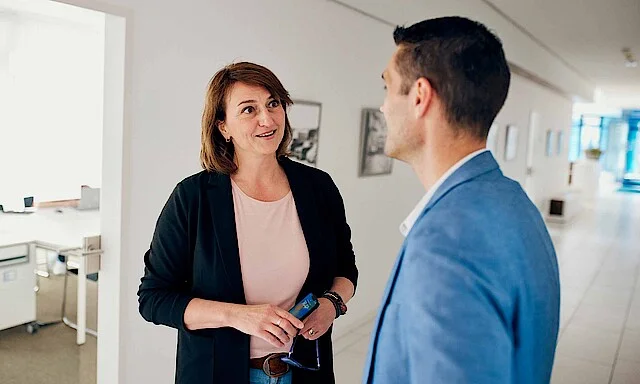 Independent procurement of raw materials
THIMM purchases the raw papers for recyclable packaging material made from corrugated cardboard independently. This allows us to access a wide range of materials and create innovative packaging and displays for our customers!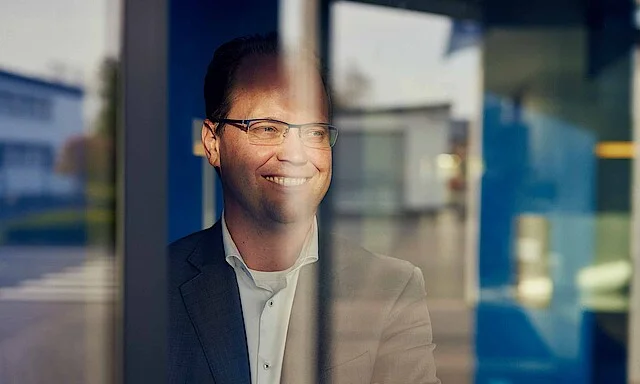 The objective: more recycled paper, less fresh fibre paper
The market for raw paper is constantly evolving. More and more fresh fibre papers are being replaced by products based on recycled paper. Paper surface weights are also constantly reducing. Important steps on our way to more sustainability!
The benefits of corrugated cardboard
Recycled material

Corrugated cardboard is mainly produced from recycled paper. Fresh fibre content is obtained from renewable raw materials such as windfall and thinning timber.

Good CO₂e footprint

The CO₂e emissions caused by the manufacture and transport of corrugated cardboard packaging have been decreasing for years.

High recycling rate

Circular economy par excellence! Corrugated cardboard is almost completely recycled in Germany. According to the VDW, the German Association of Corrugated Board Makers, the return ratio is 80%.

High-quality and durable

Even after up to 20 recycling rounds, corrugated cardboard is still a recyclable material with good fibre components and properties.

Popular material

Corrugated cardboard has many good properties, is sustainable and robust and is therefore well received by consumers.

Replacement for plastic

Due to its specific composition, corrugated cardboard packaging can replace plastic packaging in many cases.
Circular economy in corrugated cardboard production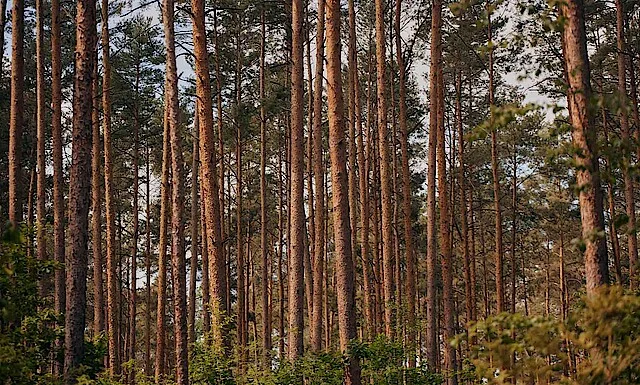 Recyclability as a top priority at THIMM 
THIMM's sustainable corrugated cardboard packaging is made from renewable raw materials and consists predominantly of recycled fibres. Any additional fresh fibres required are supplied from windfall and thinning timber from sustainable forestry.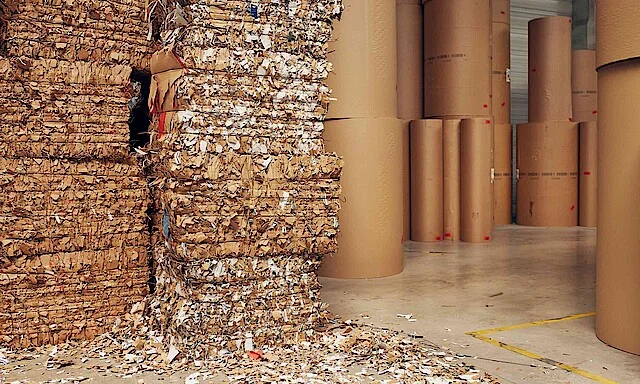 The ideal case: a paper fibre with up to 20 life cycles
Waste paper is picked up with deliveries. This means that any production residues are returned to the reusable material cycle. The used packaging is recycled and in turn serves as a raw material for the paper industry. This is a circle that can be repeated up to 20 times.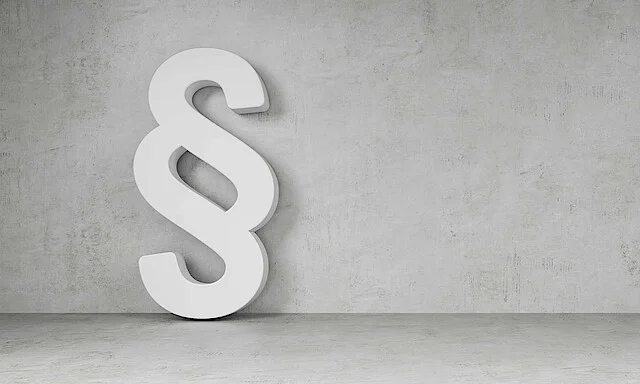 The legal framework for packaging and packaging waste
The German Packaging Act is the basis for a successful circular economy for sustainable packaging. We have internalised the current laws and guidelines in our processes. Rely on recyclable packaging material and protect the environment!
Recyclable packaging from THIMM
Sales packaging for nappies

Folding boxes made from corrugated cardboard

Shelf-ready packaging for margarine and spreads

Wrap-around made from grass corrugated cardboard

Gift box for clothes

Shipping boxes for beauty products

Sales packaging for electrical appliances

Shipping bags made from corrugated cardboard
We are happy to answer any questions you may have.