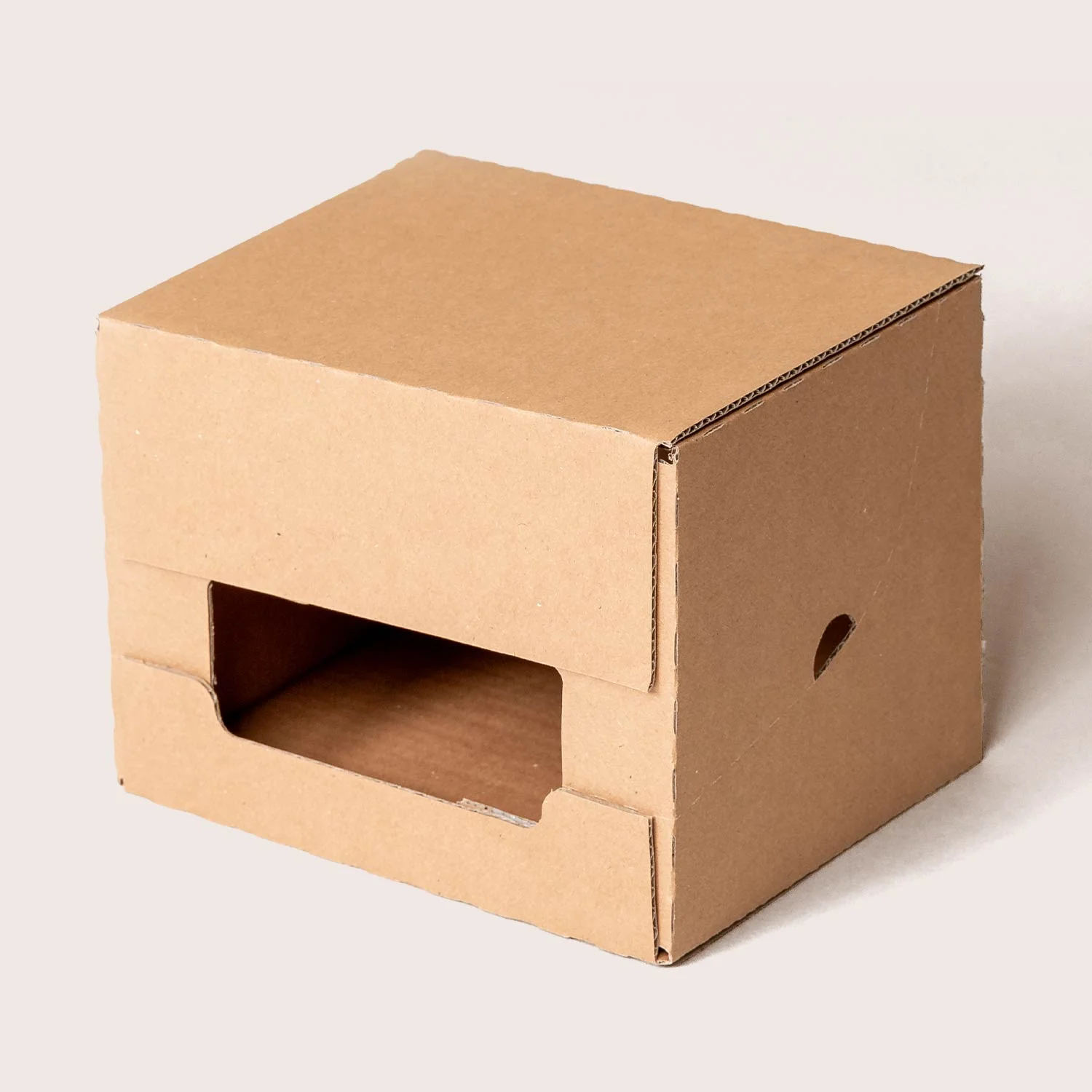 What is a wrap-around?
A wrap-around is an innovative packaging solution in which the product is enclosed by a flat corrugated cardboard pre-cut. The pre-cut is folded and glued around the product during the packaging process. Wrap-arounds are customised to perfectly fit the shape and size of the product. This creates reliable and stable packaging that protects the product from impacts, scratches and other damage during transportation and storage.
Wrap-around packaging is widely used in various industry sectors, including the food, beverage and other consumer goods industries. The term wrap-around describes the critical step of enclosing and wrapping the product during the packaging process.
Sometimes wrap-around packaging has a tear perforation. This pre-punched line makes the packaging easy and clean to open as it is simply opened by tearing along this line. A tear perforation is particularly useful in the retail sector as it is a convenient way to open packaging without additional tools such as scissors or knives. This not only improves handling, but also minimises the risk of injury when it is opened.
Wrap-around packaging: Benefits at a glance
Perfect fit

Wrap-around packaging provides a customised fit for the product ensuring safe and stable protection.

Protection against damage

The tight-fitting nature of wrap-arounds provide effective protection against impacts, scratches and other damage during transportation and storage.

Stability and stackability

The structured design of wrap-arounds ensures stability and easy stackability of packaging units and optimises space requirements.

Brand presentation

Wrap-arounds can be printed to enhance brand image and attract customer attention.

Environmentally friendly

Wrap-around packaging is made from recyclable materials, making it an environmentally friendly and sustainable option.

Efficient handling

The sophisticated design of wrap-around packaging ensures the packaging process is efficient and facilitates handling in retail outlets.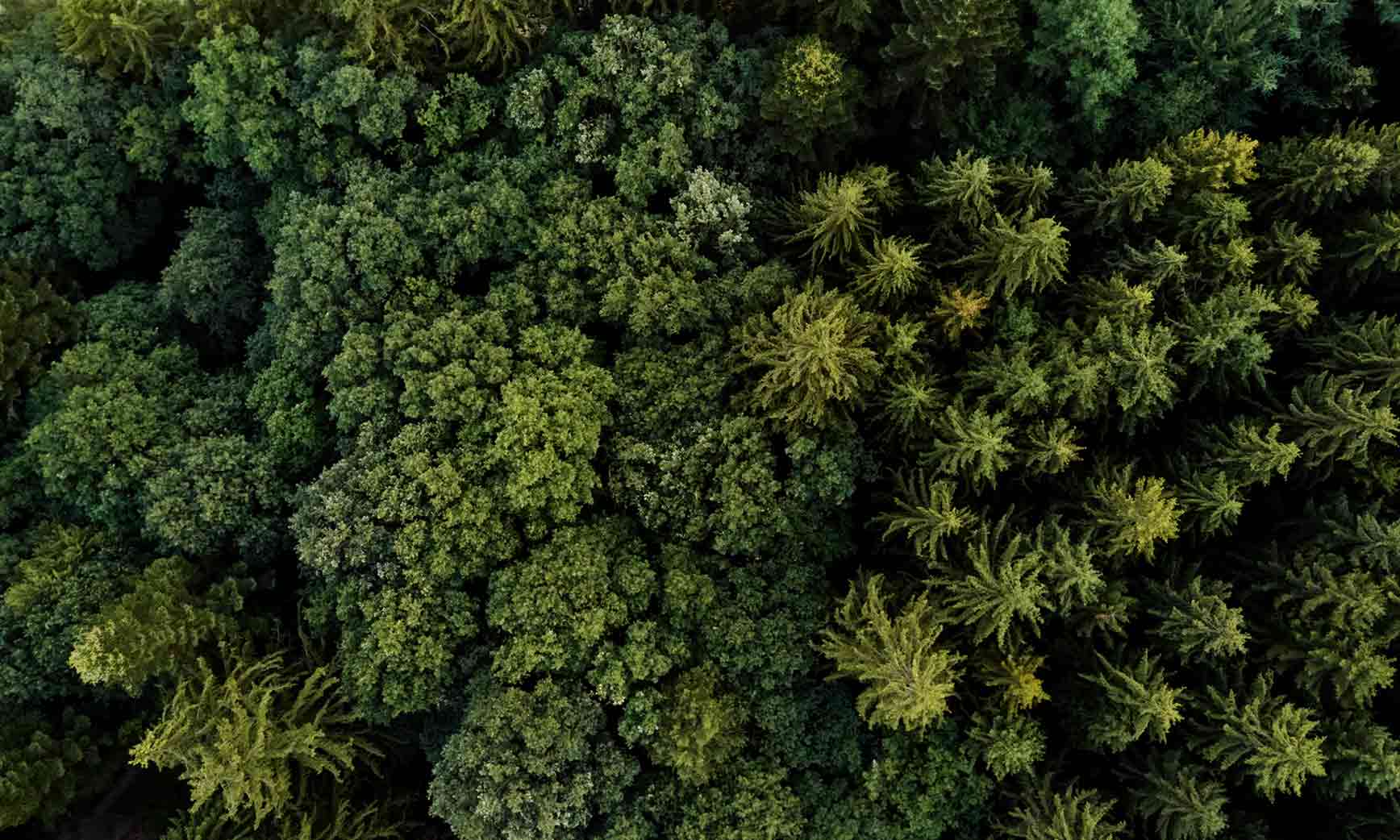 Wrap-arounds produced from sustainable corrugated cardboard
Wrap-around packaging is a sustainable choice as it is made 100% from recyclable corrugated cardboard. These environmentally friendly packaging solutions help to conserve resources and support the recycling cycle.
Request sustainable wrap-arounds now
Printed wrap-arounds
Wrap-arounds with customised printing can add your own designs, brand logos or information to your packaging. These not only convey a sales-promoting image to your packaging, but also enable effective brand communication. 
Modern printing processes such as digital printing and flexo printing are used in this context to ensure that packaging meets the highest quality and design standards.
Learn more about this product example
Common use areas for wrap-arounds:
Beverage industry

Wrap-arounds are used in the beverage industry to package wine bottles, milk cartons and beer cans etc. They provide protection and brand presentation for beverage products.

Food & Beverage Industry

Wrap-arounds are often used in the food industry to safely package products such as canned vegetables, mustard jars, yoghurt jars and other consumer products.

Cosmetics industry

Various cosmetic products such as creams, soaps and more are packaged in wrap-arounds to protect them during their transportation to retail outlets.
Do you have a question about wrap-arounds?
Our packaging variety, including wrap-arounds: