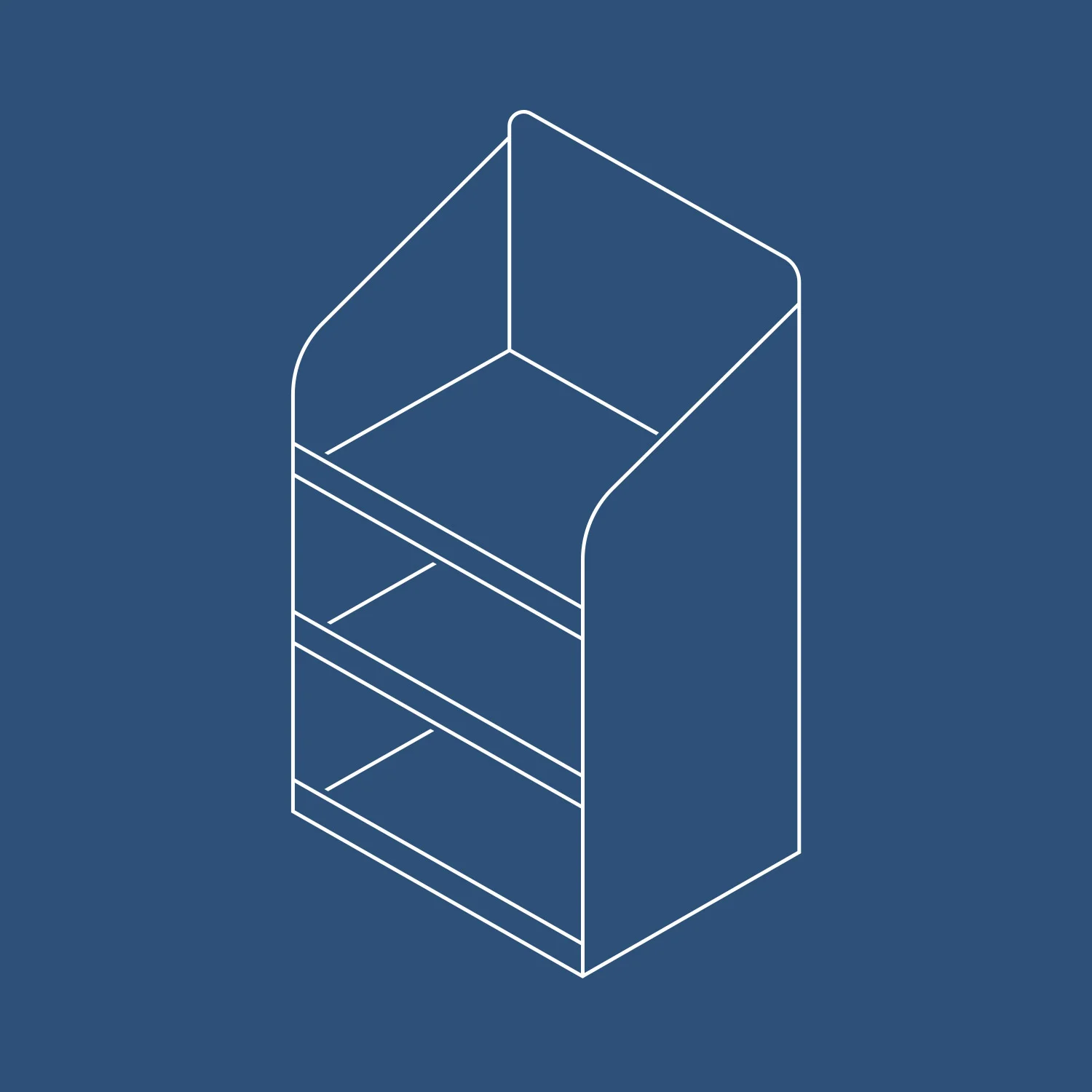 Cardboard displays: The appropriate solution for every requirement
The benefits of unique displays from THIMM
Customised design

Our developers design the displays to your specific requirements.

High-impact design

We use state-of-the-art printing techniques and finishes and design a display to meet your requirements.

Sustainable sales displays

We produce our displays from corrugated cardboard – a sustainable material that conserves natural resources.

Advice from experts

Our experts will be happy to advise you – from development through design to the production of your THIMM displays.

100% recyclable

Our displays are fully recyclable and are returned to the reusable material cycle.

Certified

We use certified materials to produce our cardboard displays.

Perfect at the point of sale

Our cardboard displays are versatile, flexible and ideal for bricks-and-mortar retail.

Digitalised displays

Our displays can be printed with smart codes. These enable product information to be quickly available.

Quick access to the display you want

With the help of our digital configurator, we can create the display you want right away.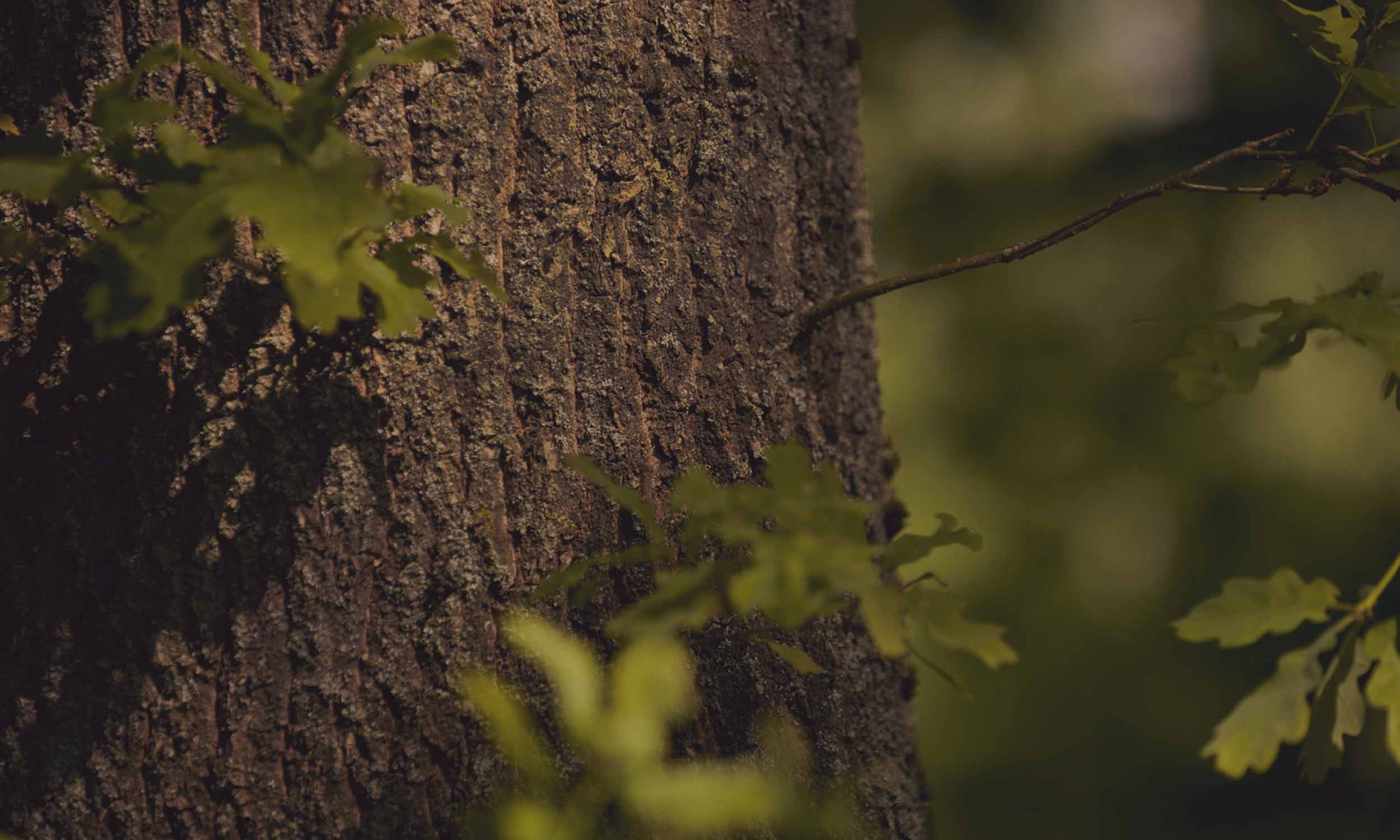 Net zero displays: Towards more sustainability with THIMM
It is not yet possible to produce displays without CO2e emissions. That's why we work with our partner ClimatePartner to enable you to make your merchandise displays and packaging net zero.
Find a solution now
THIMM displays for perfect presentation at the POS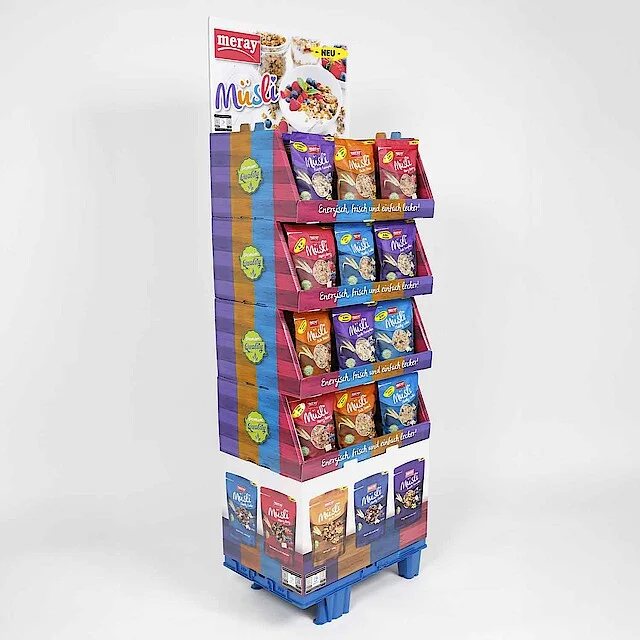 Standard displays
The major benefit of standard cardboard merchandise displays is their versatility. They can be used in a variety of ways at the POS. The THIMM Sales Amplifier is a modular display concept that presents your products in a customised way. Displays are ideally suited for retailers to present their products in an eye-catching manner and for effective sales promotions. Their versatility and cost-effective adaptability make them a popular choice for the point of sale.
Find out more about standard displays made from corrugated cardboard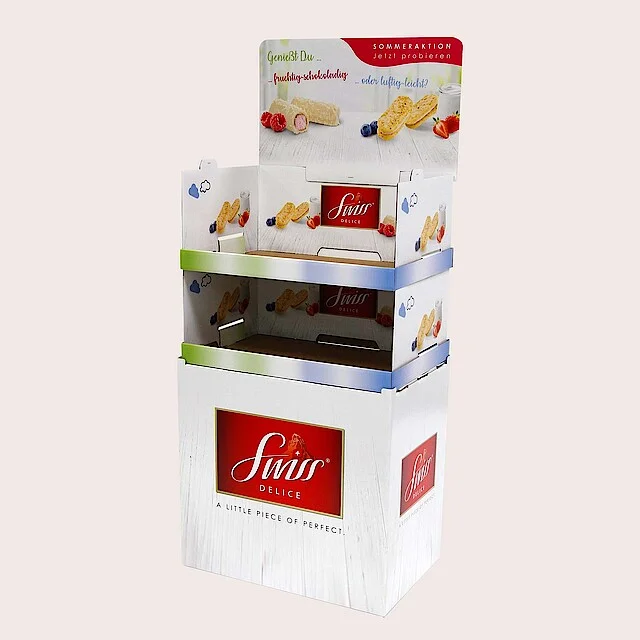 Floor-standing displays
Merchandise-bearing floor-standing displays made from corrugated cardboard are placed directly on the floor. They do not require a pallet, generally take up a minimum of space and are handy for shipping. These displays are particularly suitable for highlighting products, presenting special offers or conveying brand messages in retail outlets.
Find out more about cardboard floor-standing displays
Pallet displays
Merchandise-bearing displays are based on 1/4, 1/2 or Euro pallets. This means they are more compact and easier to transport and position in retail outlets. The pallet can be covered to enhance its visual impact. Pallet displays are ideally suited for sales campaigns and for the effective placement of FMCG at the point of sale. On request THIMM can even perform the filling and subsequent shipping directly to the retail outlet.
More about cardboard pallet displays
THIMM. Customised displays. Maximum attention.
Cardboard displays for every sector
THIMM has the appropriate display solution for your products
We understand that every sector has unique presentation requirements. Our customised cardboard displays give you the opportunity to target and increase your customers' attention. Whether it's a question of fascinating retail displays for toys or effective sales displays for food – at THIMM we rely on our creativity and innovation to create a lasting wow effect. Our cardboard displays are not only easy to transport, but are also environmental solutions that meet the sustainability demands of modern businesses.
Place your trust in the versatile possibilities of cardboard displays to achieve a wow effect in your sector – THIMM is your partner for creative and effective presentation solutions at the POS!
Are you looking for the best display solution for your products?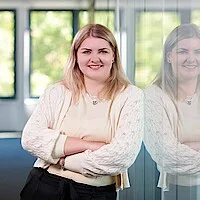 Please do not hesitate to contact us. We look forward to your enquiry.
Why cardboard displays?
Innovative corrugated cardboard displays to attract more attention
Cardboard displays provide inexpensive yet effective presentation solutions in retail outlets. Modern digital printing and unusual finishes make cardboard POS displays eye-catching. There are many design options. This versatility of cardboard displays creates appealing product presentations that attract customer attention. THIMM offers you customised solutions that arouse emotions and generate impulse purchases!
Let us advise you now!
Discover even more display and packaging solutions:
Still not found what you're looking for?