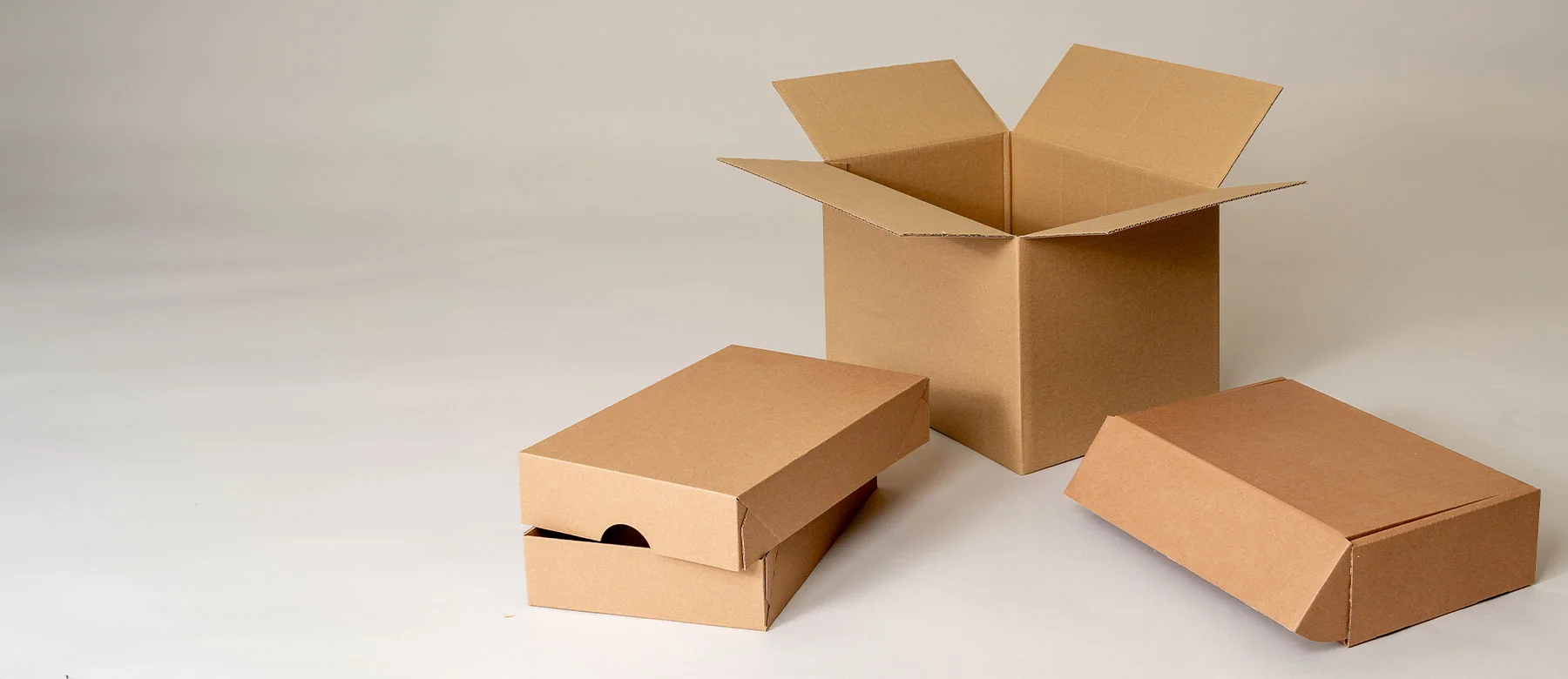 FEFCO
What is FEFCO? What is an FEFCO ESBO code? And what does Fefco 0201 mean? 
Find out some interesting facts here about the international code for the classification of packaging made from solid and corrugated cardboard. 
FEFCO – What does it mean?
FEFCO stands for Féderation Européenne des Fabricants du Carton Ondulé. This is the French abbreviation from the early days of the FEFCO organisation. Today, the Brussels-based non-profit organisation is called European Federation of Corrugated Board Manufacturers. The association represents the European corrugated cardboard industry and addresses technical and economic issues.
FEFCO-ESBO Code – The international code for corrugated cardboard packaging
The FEFCO-ESBO code (colloquially: Fefco Code) is the internationally recognised system for classifying packaging made from solid and corrugated cardboard. The FEFCO-ESBO code is used to classify packaging independent of language. ESBO, as the European Solid Board Organisation, has adopted the FEFCO code. Since then it has been correctly known as the FEFCO-ESBO code, but is commonly referred to colloquially as the FEFCO code. The International Corrugated Case Association ( ICCA), headquartered in the USA, has adopted the FEFCO ESBO code. The code has since been used worldwide in the packaging industry to describe packaging standards.
Which FEFCO types are there?
FEFCO-ESBO codes consist of four-digit numbers and describe the respective packaging design. There are nine different basic FEFCO types, identified by the first two numbers: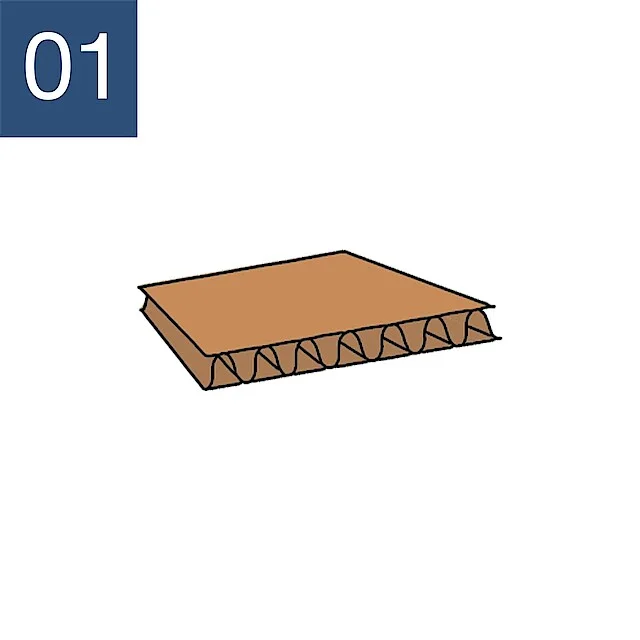 FEFCO 01 = Commercial rolls and sheets
FEFCO 01 refers to basic packaging types made from corrugated cardboard rolls (FEFCO 0100) and sheet cuts (FEFCO 0110).
FEFCO 02 = Slotted boxes
FEFCO 02 packaging types essentially refer to one-piece, glued or stitched slotted-type boxes with bottom and partial top flaps. The most well-known slotted box is the FEFCO 0201 – a design with bottom and top flaps fitted together. Slotted boxes are die-cut packaging because they are produced using a punching die.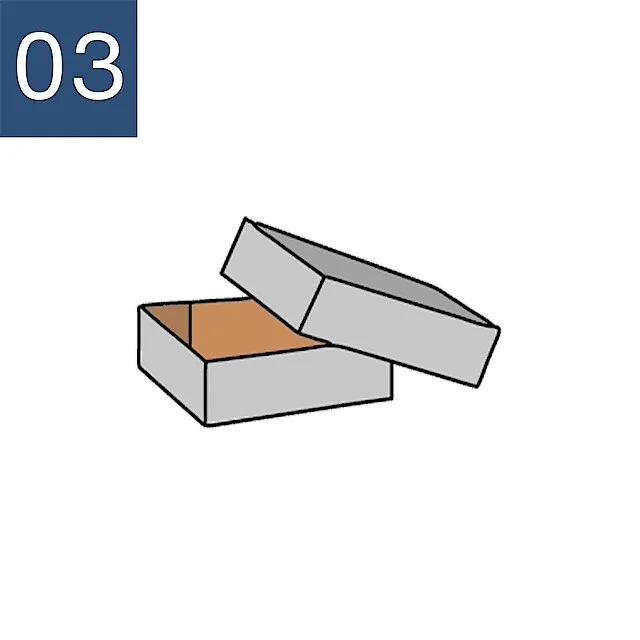 FEFCO 03 = Telescopic boxes
FEFCO 03 packaging types consist of at least two pieces – a bottom piece as a base and a top piece as a lid – and they fit over each other. These are also often referred to as slip-lid cartons, fold-over cartons or fold-over boxes. Telescopic boxes can be pre-glued or non-glued.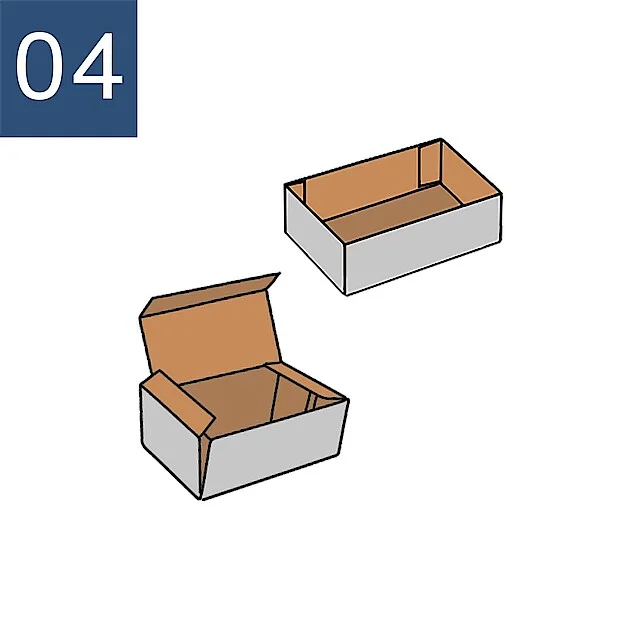 FEFCO 04 = Folder boxes and trays
FEFCO 04 packaging types are also die-cut packaging. Folder boxes and trays are made from a corrugated cardboard pre-cut (or solid board pre-cut). They are delivered non-glued, i.e. flat. For design reasons, folder boxes and trays can be assembled without aids or alternatively they are assembled, glued and even filled by assembly machines, as with FEFCO 0460 for example.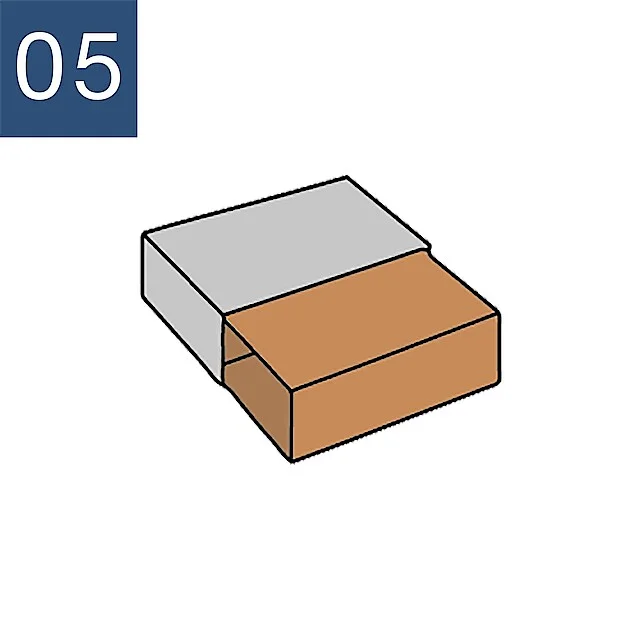 FEFCO 05 = Slide boxes
Slide boxes usually consist of two pieces that can be pushed into each other. This means that different packaging sizes can be created.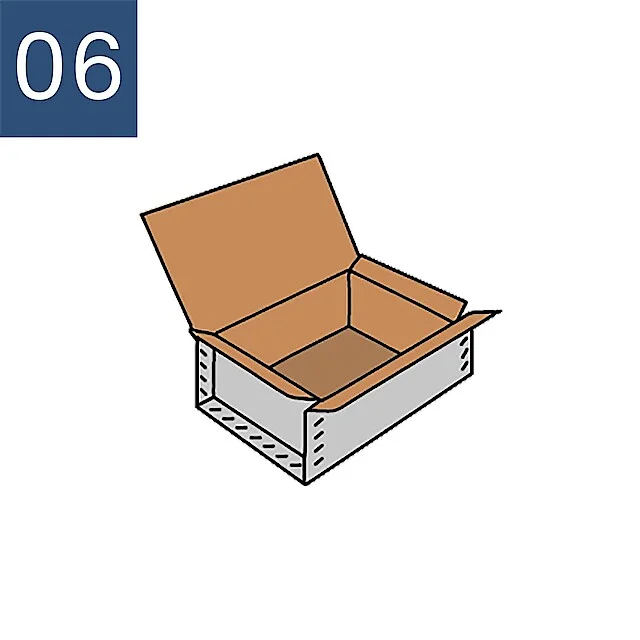 FEFCO 06 = Rigid boxes
Rigid boxes are made from a middle piece which forms the base and the top as well as the side pieces. As a rule, the pieces are delivered as die-cuts and later sealed using wire stitching. They are time-consuming to assemble, but very stable.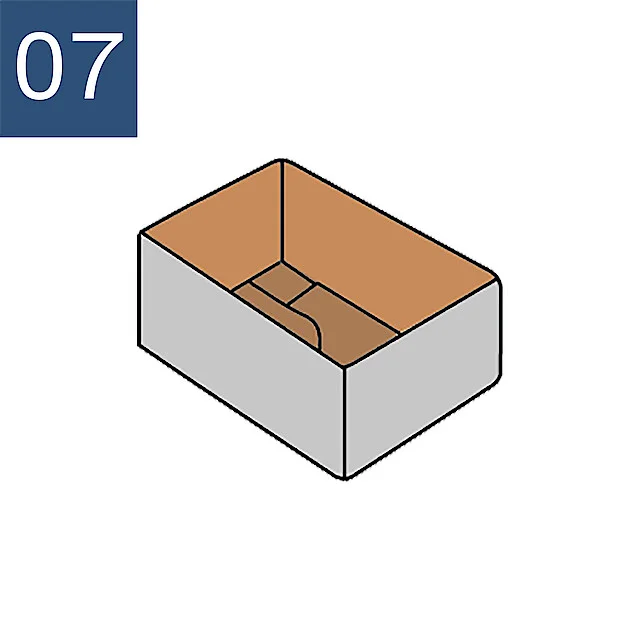 FEFCO 07 = Ready-glued cases
FEFCO 07 packaging types are also part of the die-cut packaging group. Completely glued cases are often also referred to as folding bottom packaging or assembly boxes. They are produced in one piece and delivered flat-packed. They are characterised by their glued and folded base parts which enable the packaging to be adjusted very easily and quickly.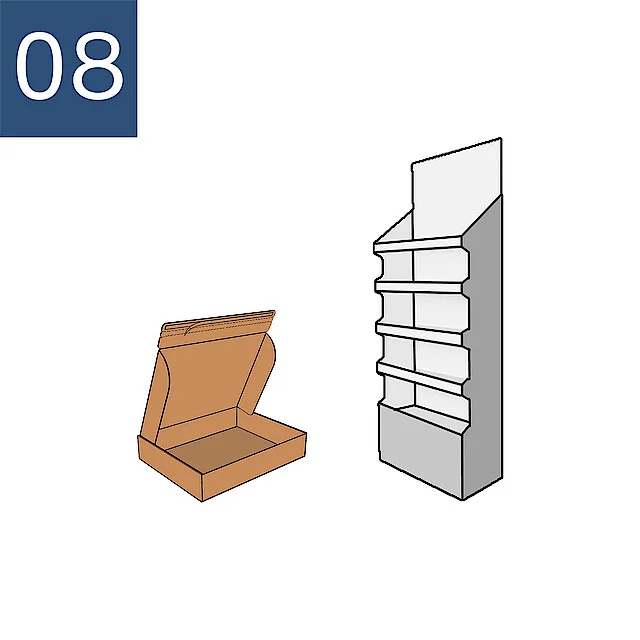 FEFCO 08 = Retail and e-commerce packaging
FEFCO 08 packaging types describe retail and e-commerce packaging. These include typical packaging forms for the point-of-sale, such as trays and displays and for online retail.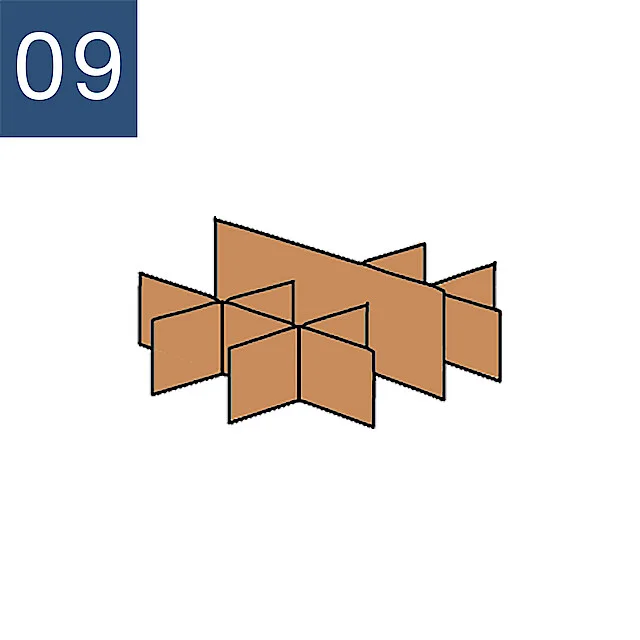 FEFCO 09 = Interior fitments
FEFCO 09 packaging types define inserts, dividers, partitions and compartments, padding and liners. They fill cavities, fix products in place or reinforce the walls of cardboard boxes.
Purchase sustainable FEFCO boxes now!
Are you looking for FEFCO cartons and boxes and would prefer to buy them directly from the manufacturer? We would be happy to prepare a non-obligation quote for you. Please contact us:
Jeannine Wegener
New Account Specialist
+49 5551 703 0
hallo@thimm.de