Hexagonal packaging for bottles
Packaging for round product shapes
Get a quote now!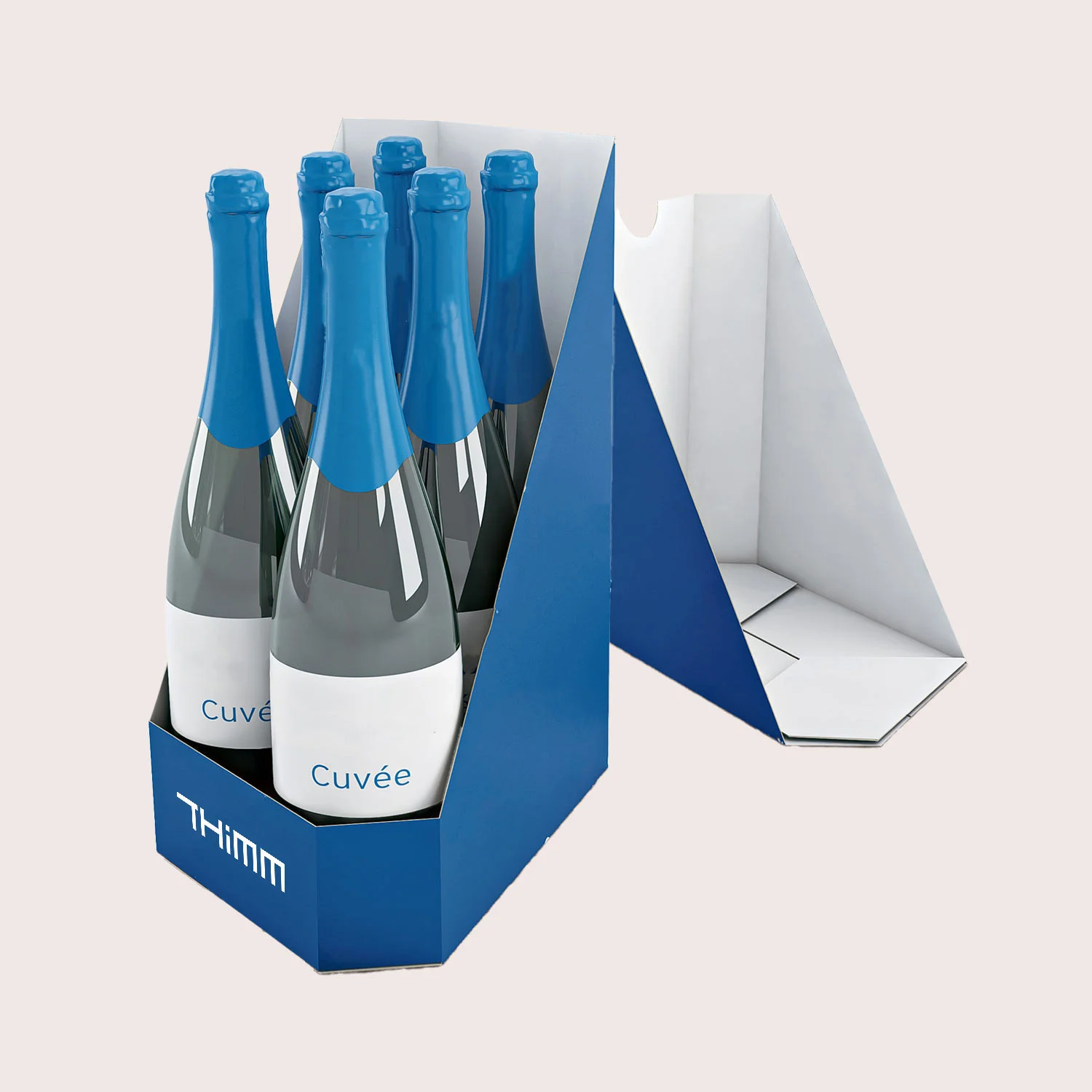 THIMM Hexagon: Innovative packaging for round products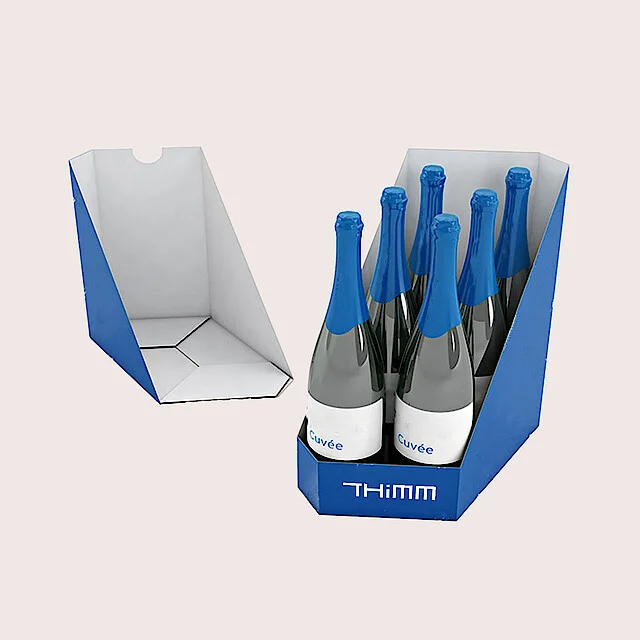 Stability and load-bearing capacity: the advantages of the hexagon design
As a hexagonal packaging for round product shapes, THIMM Hexagon offers higher pallet utilisation while minimising material usage. The hexagonal design offers improved stability and higher load-bearing capacity compared to classic square packaging. The attractive packaging shape with perforation also differentiates the product on the retail shelf through clean product presentation. The products can also be sold directly from the pallet in a promotionally effective way.
Your advantages with THIMM Hexagon
Sustainable packaging

Corrugated cardboard consists entirely of renewable raw materials.

Extremely rigid

Corrugated cardboard packaging is lightweight yet sturdy.

Sales promotion at the POS

Use the packaging to create additional purchase incentives at the point of sale.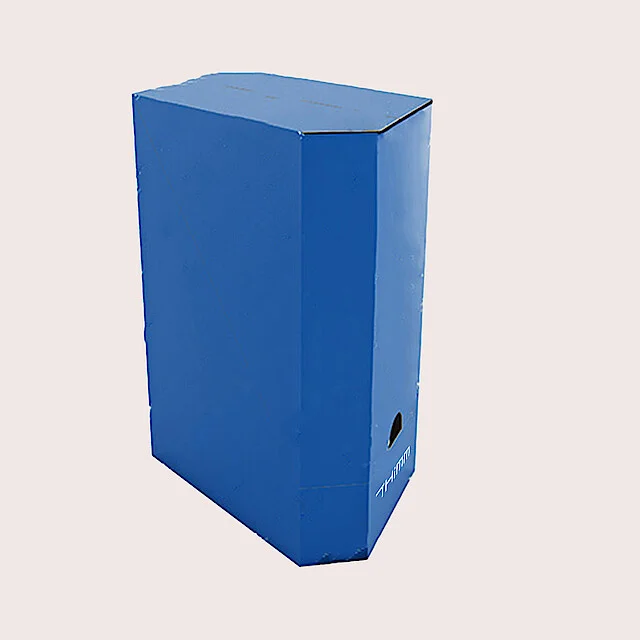 Constructive features
The hexagonal design of the patented packaging offers great advantages in palletising
Due to the fit, one more packaging unit can be placed per pallet layer
The lid flaps as well as the base construction can be modified
The packaging is flexibly adapted to product and process requirements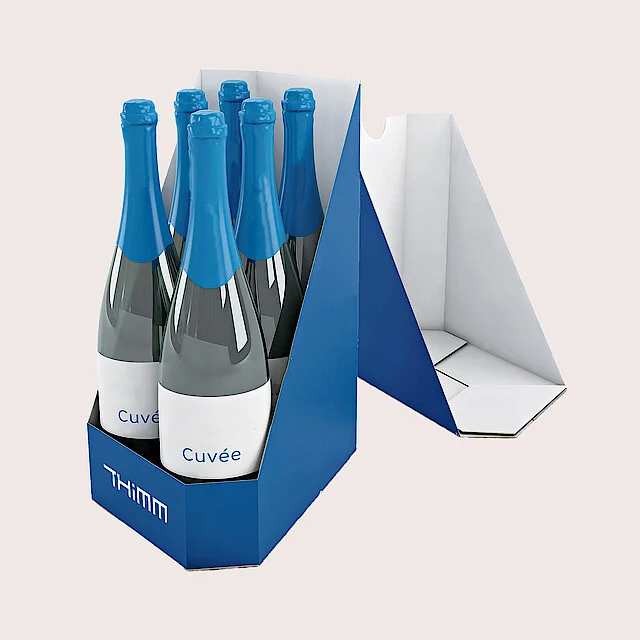 Customer benefits
Higher pallet utilisation with minimised material input
Increased productivity per unit area on the pallet and in the storage system reduces logistics costs
Minimised material usage compared to square packs
Increased stability of the construction creates an opportunity for further material savings and reduction of weight per unit area

Differentiation on the retail shelf and in secondary placement
Promotional sales possible directly from the pallet
The attractive sales packaging with perforation ensures clean product presentation and differentiation in shelf and secondary placement
Higher pallet utilisation of 5%
Material savings of 11%
Do you have a question about our packaging?
Feel free to contact me!
Jeannine Wegener
New Account Specialist
+49 5551 703 0
hallo@thimm.de