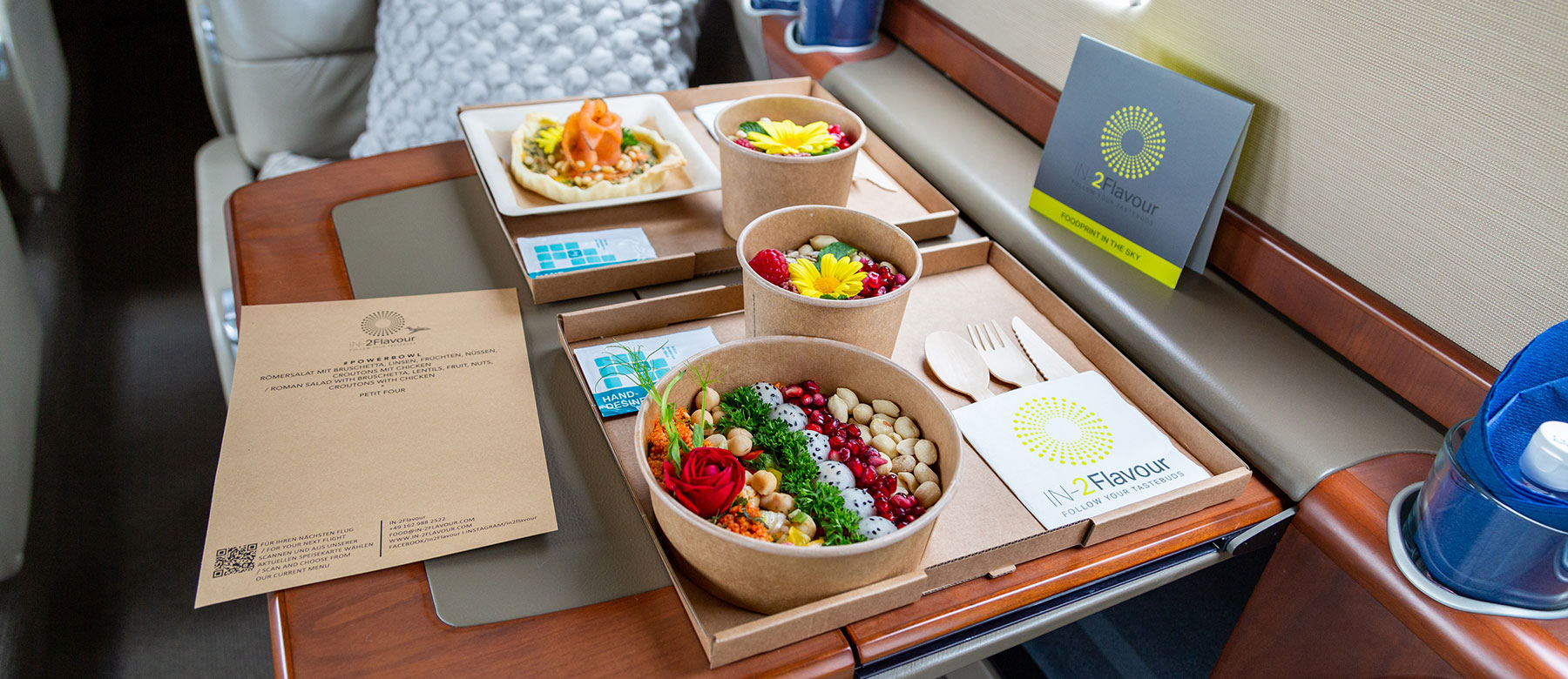 Company:

IN-2Flavour

Sector:

Food

Type of packaging:

Food packaging

Product:

Food for Business Catering
Hochwertiges und gutes Essen für einzigartige Genusserlebnisse – das ist der Anspruch von vielen von uns. Gerade wenn man viel unterwegs ist, möchte man ausreichend versorgt sein. Eine gesunde und ausgewogene Mahlzeit ist daher das Richtige für jeden von uns. THIMM entwickelte für die M&K Production GmbH für deren Marke IN-2Flavour eine nachhaltige und gebrandete Lebensmittelbox, welche im Business Catering eingesetzt wird. 
Eye-catching and exclusive: Food box for high-quality meals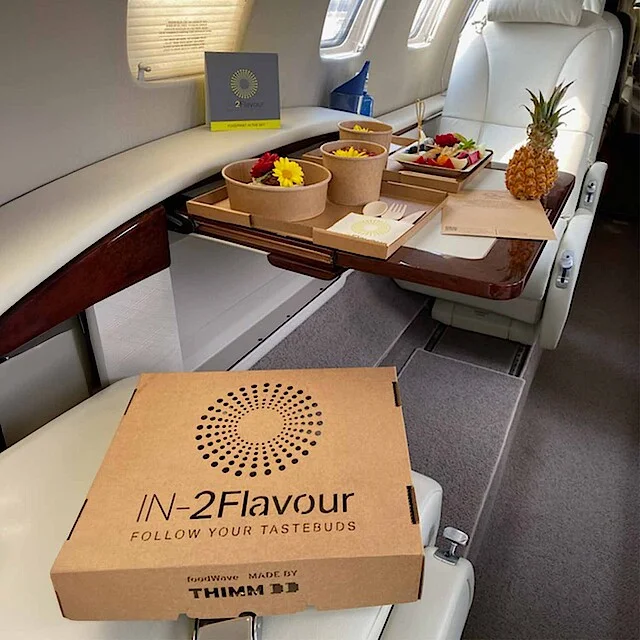 The food boxes for IN-2Flavour are made from foodWave®. The certified corrugated cardboard type has been specially developed for food packaging. foodWave® contains no mineral oils and is therefore particularly environmentally friendly- and food-safe. foodWave® with uncoated papers was used in the food box. It can be used without hesitation for catering where there is direct contact with food. 
The food box consists of a base and lid. The prepared meals are placed on the base in different disposable packaging bags. The lid arouses the curiosity of consumers with its exclusive branding becoming a clear eye-catcher. It also protects the meals during transportation so that even the highest hygiene standards can be complied with. When the time comes to serve the food the transportation packaging turns the food box into a tray and when eating ultimately into a placemat, making it multi-purpose. 
The digital and delicately cut-out logos of IN-2Flavour and THIMM create a genuine WOW-effect. The opportunities of digital laser cutting have transformed the food box into a particular eye-catcher. The box is not only a genuine attraction, but is also environmentally friendly. The packaging consists of 100% corrugated cardboard and can therefore be easily added to the recycled paper cycle and recycled. 
About IN-2Flavour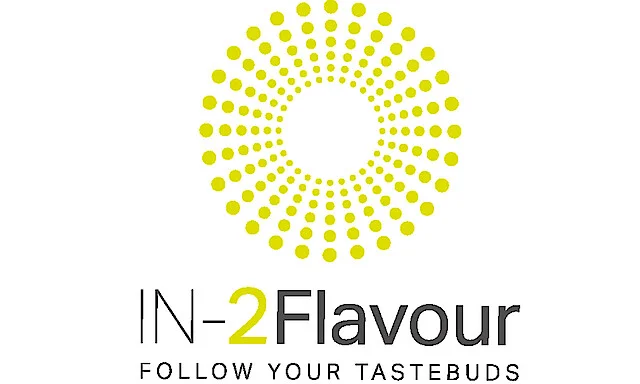 IN-2Flavour has the motto "FOLLOW YOUR TASTEBUDS" and wants to tell a story with its food concepts. Create a good feeling with "good food". The aspiration of M&K Production GmbH is to produce customised and individual food creations that surprise. IN-2Flavour offers high-quality catering for the business-, event-, film- and VIP sectors that is 100% sustainable – from products to packaging .  
Of course, private celebration(s) can also be catered for. True to their philosophy, founders Mieke Meurer and Marco Kauert also tell their food stories for private occasions. The MIEMA FACTORY impresses with its creative food concepts and ensures a tasting experience.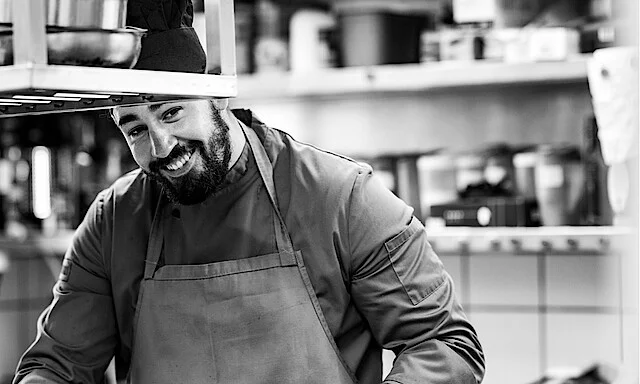 THIMM's food boxes are sustainable and environmentally friendly. We can produce the food boxes you need for your product in a wide range of designs and sizes and we will be happy to advise you.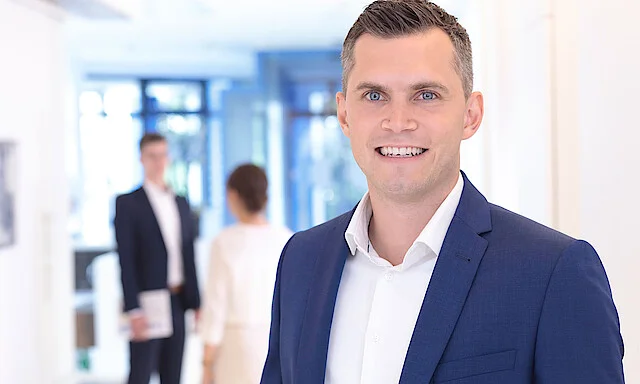 THIMM has supported the start-up from the consultancy phase through to production in the creation process of the food packaging:
"The finished product combines the fine flute, foodWave® and our digital laser cutting system to cover three market trends in one packaging unit. We have been successful in communicating the brand along with its highly innovative branding to the consumer without incurring additional costs due to printing plates or tools. We look forward to further developments with IN-2Flavour."
Special features of the food box for business catering
Safe direct food contact: The use of corrugated cardboard type foodWave® which has been designed specifically for food contact ensures that the exclusive food creations are protected, transported and presented in the best possible way.

Innovative and digital laser cutting: The use of laser cutting technology makes the food box a real highlight. The fine and delicate logo cut-outs give the packaging a very special feel. Lasers can cut designs out of corrugated cardboard which previously could only be produced with difficulty, or not at all. The entire production process runs digitally, which eliminates the need for die cuts.

Different possible uses: The food box consists of a base and a lid. Firstly, the box is used as transport packaging, then as a tray when serving and later as a placemat. The meals also protected which means hygiene standards can be easily maintained.

Attention-grabbing presentation of the meals: The disposable packaging ensures the dishes are presented in the best possible way. When combined with the food box, this creates a harmonious and vivid overall image.

100% sustainable: The foodWave® used consists entirely of corrugated cardboard. The papers used consist 100% of fresh fibres that are certified as a minimum to the Controlled Wood- or FSC©-standard and they are also silicone-free. The food boxes made of foodWave® can be disposed of completely with domestic waste paper.
Are you looking for the best packaging for your products?