Shelf packaging for cheese
Eye-catching product presentation in the chiller cabinet
Request packaging now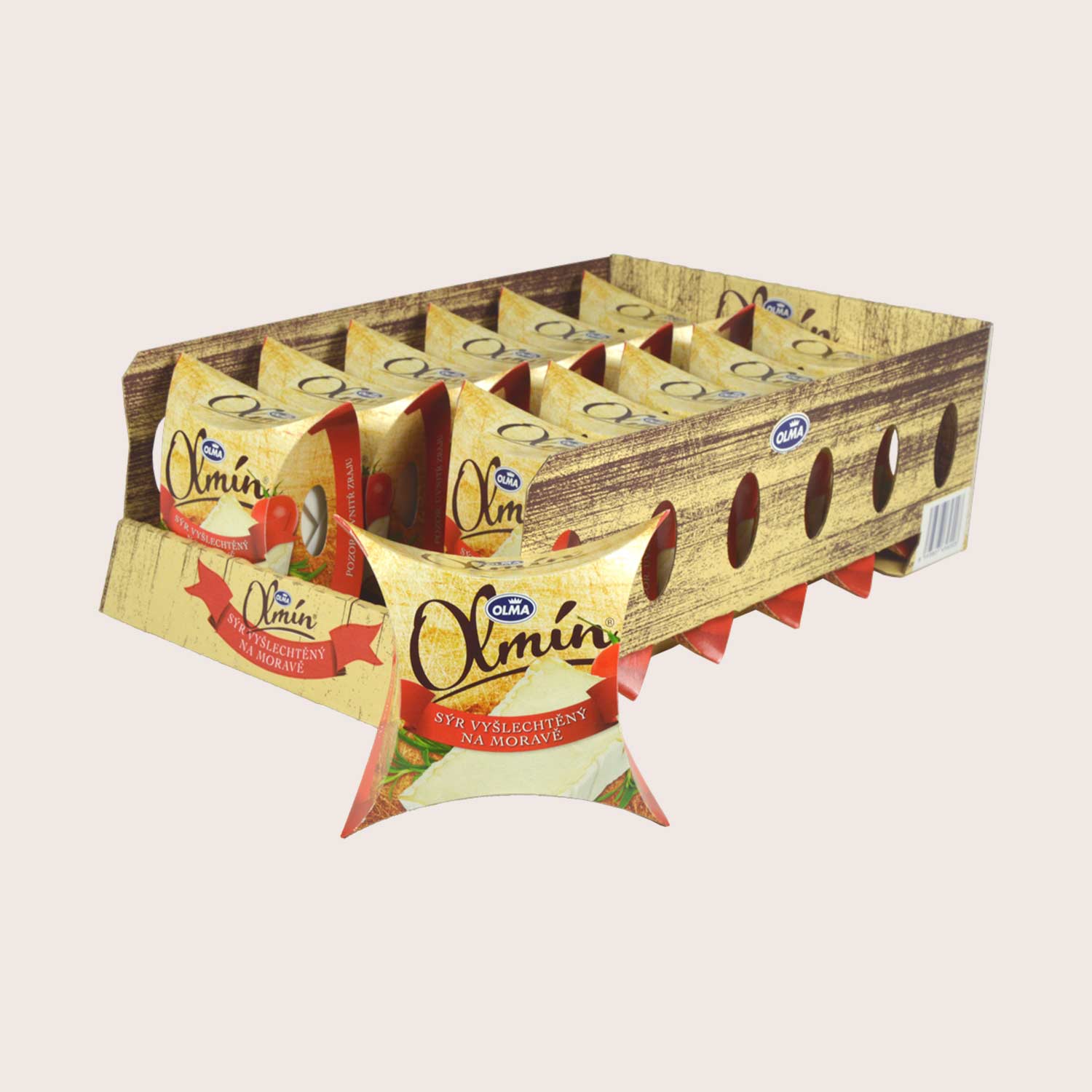 Sustainable shelf packaging protects cheese and presents it optimally at the POS
Digital printing saves resources and promotes sustainability in packaging production
MADETA is the largest Czech milk processor. The company builds on more than a hundred years of tradition and quality of its products, which are one hundred percent natural and without added preservatives. Environment and sustainability are top priorities for the company. MADETA actively supports reduced plastic consumption, contributes to saving greenhouse gas emissions and supports waste separation.
High-quality digital printing

Our digital printing technology showcases your products and brand to promote sales.

Sustainable packaging

Corrugated cardboard consists entirely of renewable raw materials.

Net Zero Emissions

Financially compensated net zero packaging for a green future.
In cooperation with the company MADETA, THIMM pack'n'display has developed a sustainable shelf packaging for cheese for the retail trade that is digitally printed. When using digital printing, packaging can be produced without printing clichés. This saves resources for the production of printing plates and costs and time for their preparation and production. In addition, the use of this printing technology leads to a saving of energy and water needed to wash out the printing plates. In addition, the shelf-ready cheese packaging has a discreet print. In the original cheese packaging, the bottom of the two-part packaging was printed on all four sides.

However, as soon as the shelf packaging for cheese is placed, only the front of the packaging and possibly a small part of the side panels are visible. Despite the reduction of the printed image, nothing has changed for consumers - the MADETA products remain easily recognisable on the shelf. As the company focuses on sustainability and the environment, the colours used have been reduced. This makes the shelf packaging for cheese very sustainable and environmentally friendly.
The sustainable shelf packaging presents the cheese at the point of sale and at the same time protects the packaged goods during transport.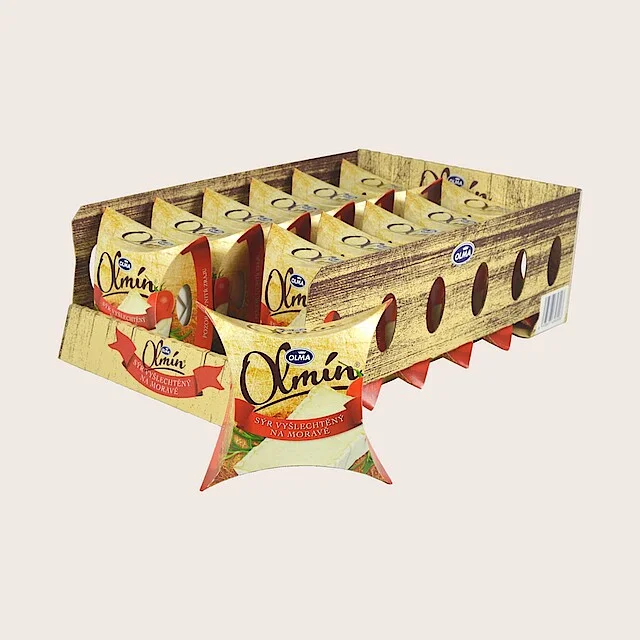 Cheese Olmín is packed in a star-shaped primary packaging. This shape is very special. The trays made of corrugated cardboard are designed in such a way that the products are safely protected during transport and that the cooling is not interrupted during the entire supply chain.
At the POS, the brown lid is removed and the product is optimally presented in the refrigerated shelf. The inside of the attractive shelf-ready packaging is also printed and supports the high quality of the products.
Special design features
The products are locked upright in the tray and are therefore clearly visible to consumers.
The openings on the sides of the tray serve to lock the products in place and at the same time to allow air to circulate during cooling
The front of the tray is slightly slanted, making the brand more visible on the shelf.
Get a quote now!
Are you interested in sustainable packaging?
Jeannine Wegener
New Account Specialist
+49 5551 703 0
hallo@thimm.de