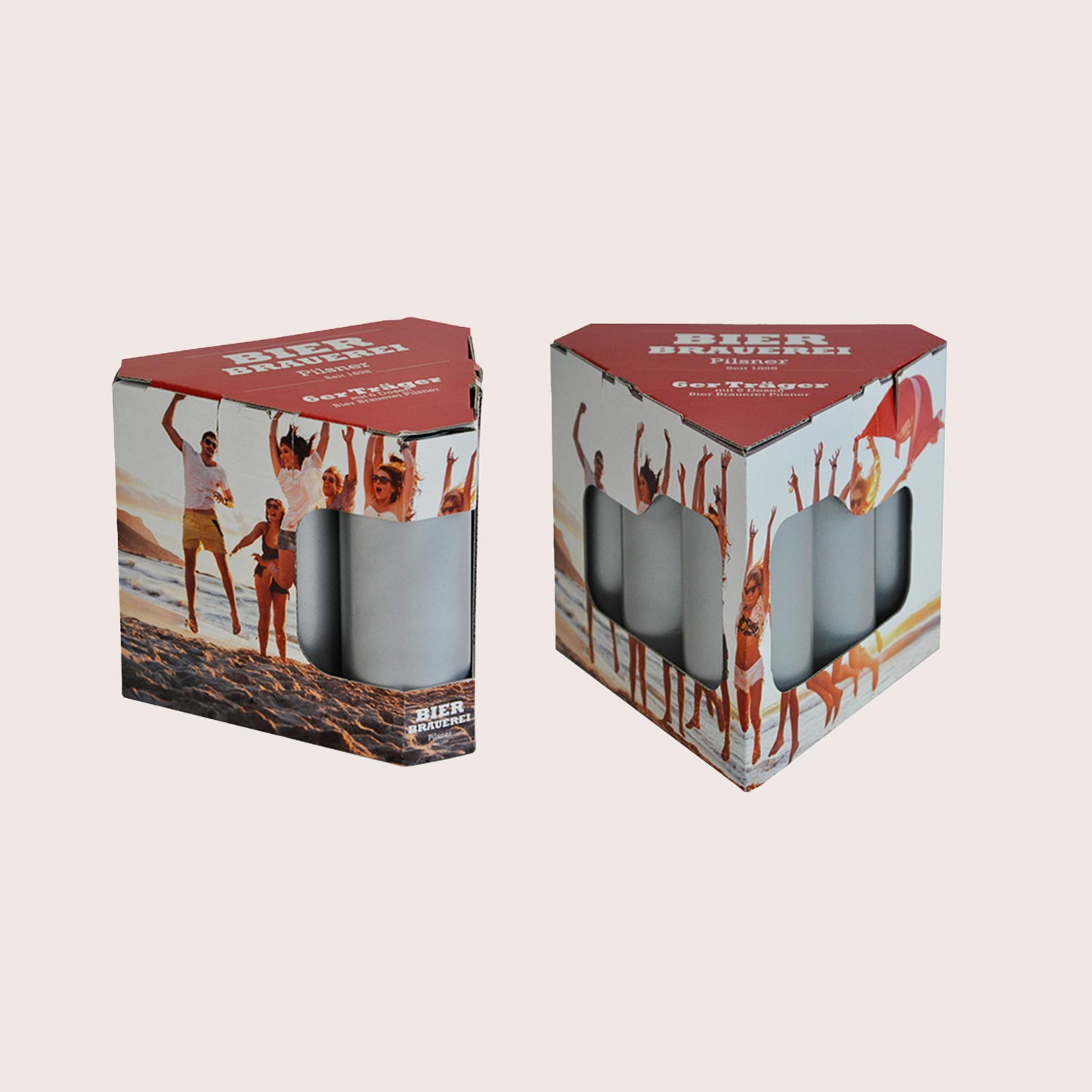 Beverage containers are brand ambassadors, transporters and warehousemen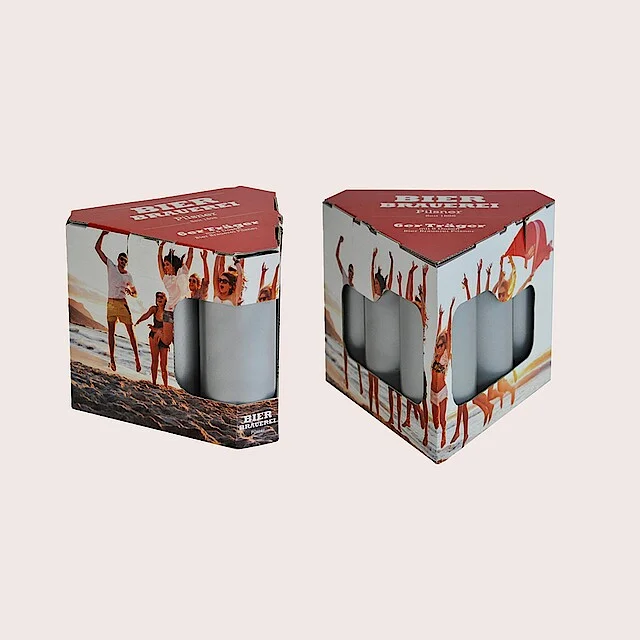 A family of innovative cardboard beverage packaging
Who hasn't experienced this: cans are not comfortable to carry and store in larger quantities. In addition, an action-driven brand message in retail is often not possible at all or associated with enormous costs.
100% recyclable

All corrugated cardboard packaging is fully recyclable – an ideal circular product.

Award-winning

This packaging won a competition because of its properties.

Customised design

Our printing technologies open up countless design possibilities for you.
Everyone knows that large volumes of cans are not convenient to carry and store, with campaign-driven brand messaging in the retail environment not possible at all or only by incurring huge costs.
Therefore, we have developed the THIMM Multipack product range to provide a solution to plug these gaps. This range of innovative corrugated cardboard designs facilitates the carrying and storage of drinks cans, offers more environmentally-friendly alternatives to plastic packaging and is the ideal advertising medium for your brand messaging. This means that you are not only safely transporting your products but also ensuring a high-awareness of your advertising message.
Product examples
THIMM Skater – Creates order in fridges! This transport packaging for drinks cans ensures your products are always easily accessible in fridges and that your brand messaging is well-positioned to increase brand-awareness with your customers, for example at private events.
THIMM Multipack | can – makes transportation easier, in whatever size! This range of carrying solutions offers ease of handling, excellent palletising options and ensures that carrying is both pleasant and secure for your customers. Available in variants for carrying between two and six products, THIMM Multipack is an excellent solution for optimised logistics and your promotional campaigns!
THIMM Multipack | pyramid – an unmistakeable design! The six-can pyramid shape considerably emphasises your brand appearance on the retail shelf. The packaging can be carried directly via the product itself or by a handle with its design making it more flexible when it comes to palletising. Printed with your advertising message, this promotional packaging has a unique impact at the point-of-sale.
THIMM Multipack | can is the winner of ObalRoku 2013, Worldstar for Packaging, the Innovation Prize Goldene Welle and Promotional Gift Award 2015.
What products do you require packaging for?