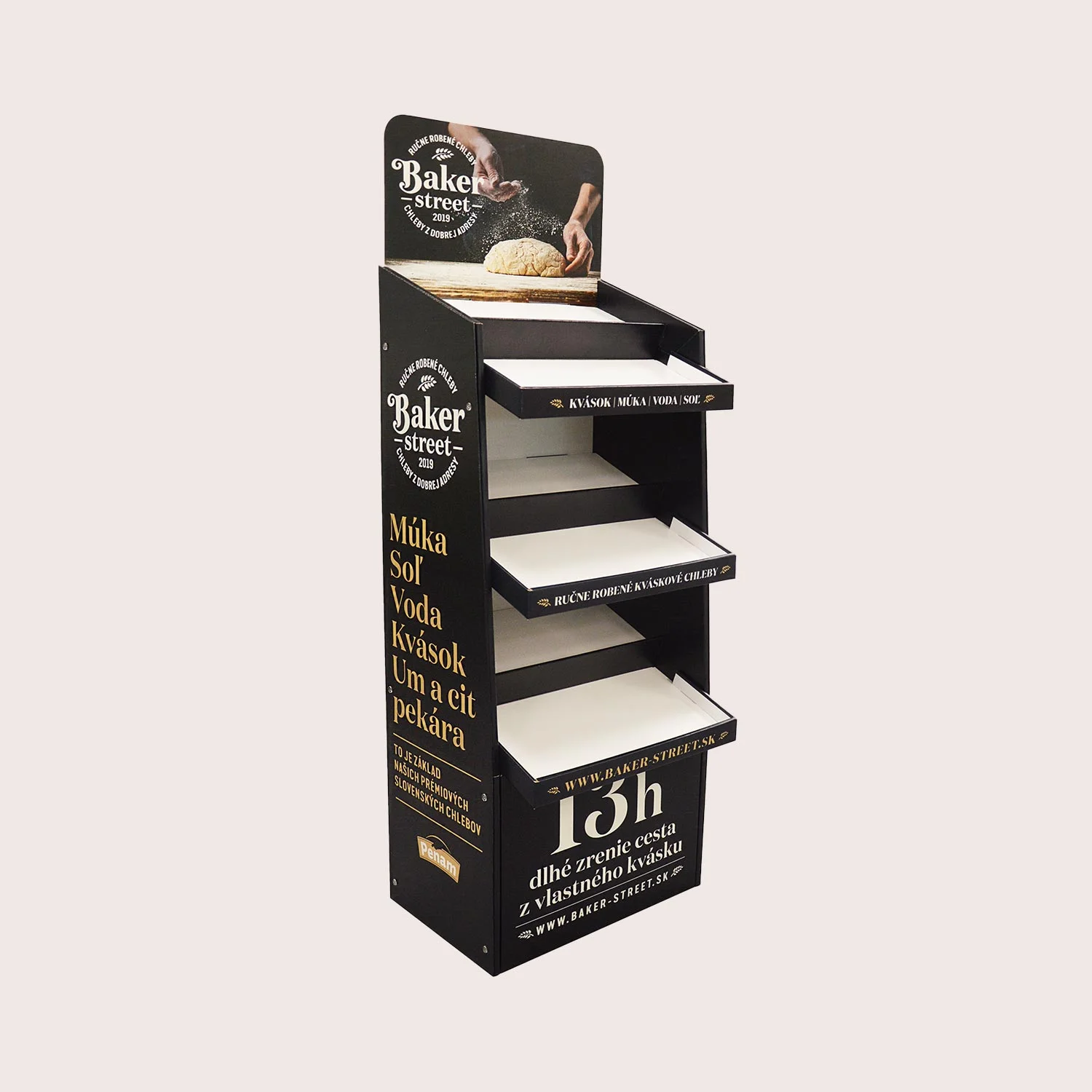 Effective secondary placement at the POS
The sales display for bakery products made of corrugated cardboard presents unpacked food to consumers at the POS and thus increases the sales of the products
The floor display presents the premium products of the Czech company Penam at the POS in an expressive and eye-catching way. The sustainable sales display shows the baked goods on three shelf levels and is placed directly on the floor without pallets. The secondary placement at the POS presents the product in a promotionally effective way and increases the sales of the products. The print image, which was produced using digital printing, also draws consumers' attention to the products and presents the Penam brand at the same time.
Special features of the sales display for baked goods
100% recyclable

All corrugated cardboard packaging is fully recyclable – an ideal circular product.

Easy recycling

Our sustainable packaging is easy to recycle via the waste paper bin.

Sustainable packaging

Corrugated cardboard consists entirely of renewable raw materials.

High-quality digital printing

Our digital printing technology showcases your products and brand to promote sales.

Maximum product visibility

Cut-outs ensure your products have maximum visibility and accessibility.

Easy removal

This design allows for easy removal – important for successful sales.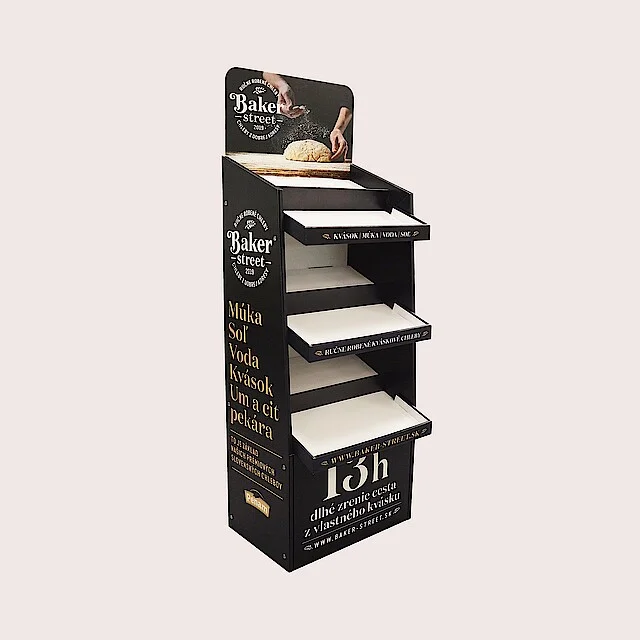 The three shelf levels of the sales display for baked goods are made of the certified special paper foodWave®, which is suitable for direct contact with food. Thanks to foodWave®, unpackaged baked goods can be placed directly on the shelf levels without having to place anything underneath. This saves time and money. The individual shelf levels are inserted and fixed into the prefabricated slots on the left, right and back. The sustainable sales display for baked goods is made entirely of corrugated cardboard and is 100% recyclable.
The bakery display is digitally printed, which allows the design to be changed quickly and easily if necessary. Any change or seasonal promotion is very easy and can be realised in a short time. With digital printing, packaging can be produced without printing plates, thus eliminating the costs and time for their preparation and production.
Do you have a question about our displays?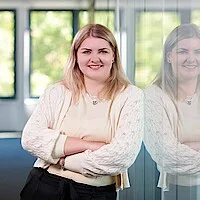 Feel free to contact me!
Sina zum Berge
New Account Specialist
+49 5551 703 0
hallo@thimm.de