Dangerous goods packaging with product fixation
Sustainable and certified
Get a quote now!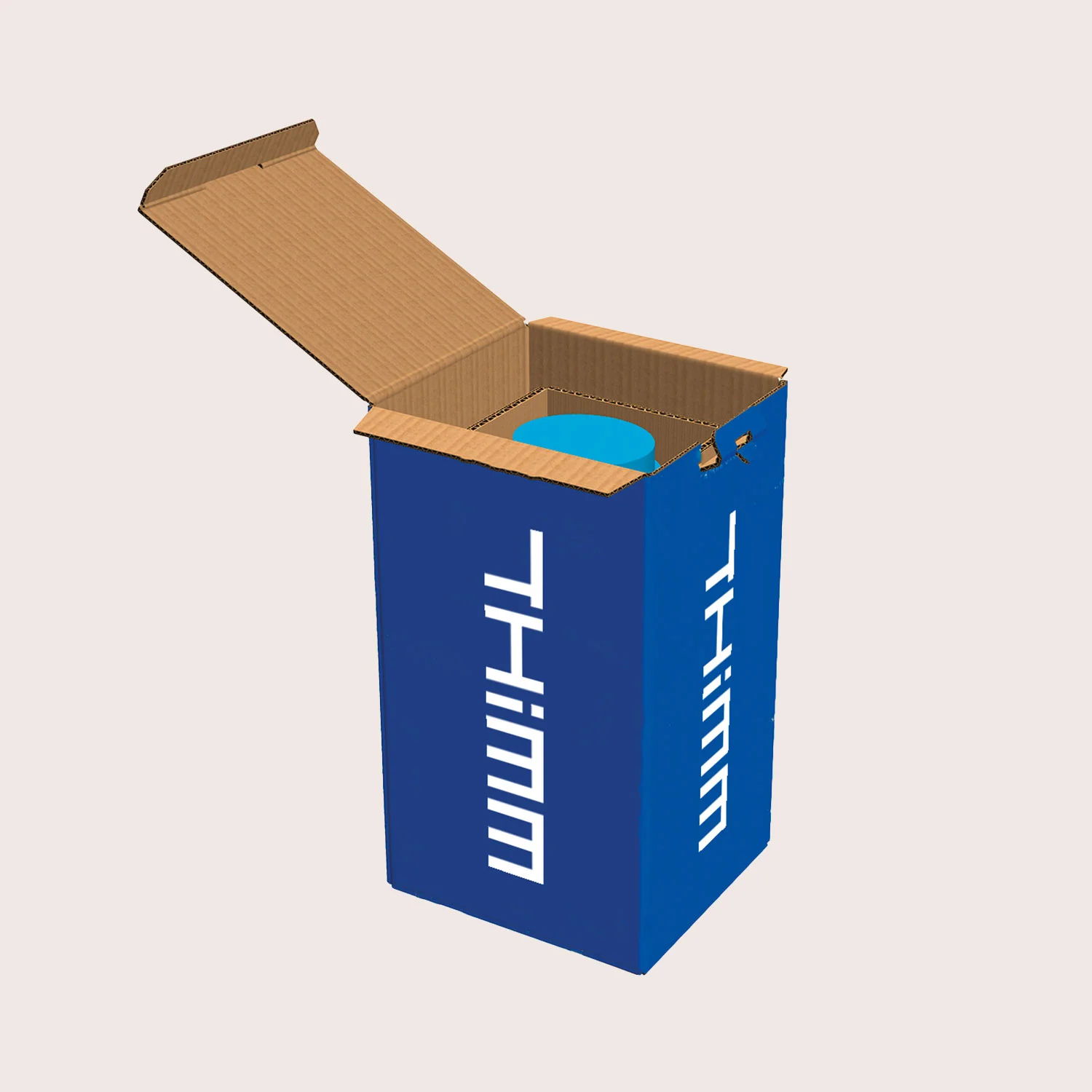 THIMM transportSafe: Maximum safety for your dangerous goods
THIMM transportSafe is certified
THIMM transportSafe is a certified dangerous goods packaging with product fixation. This dangerous goods packaging survives a free fall without damaging the product. Therefore, the dangerous goods packaging is ideal for products with a high protection requirement.
The dangerous goods are fixed in place by a five-part insert made of BC corrugated material. This serves as the "crash zone" of the dangerous goods packaging and prevents product damage caused by external influences, such as impact. The dangerous goods packaging thus fulfils all important international requirements for the protection of dangerous goods. Certification has been carried out in accordance with dangerous goods guidelines.
A folding-bottom box made of EE corrugated serves as outer packaging. To create a "crash zone" in the dangerous goods packaging, a 5-part insert made of BC corrugated material is integrated. This serves to fix the products in the dangerous goods packaging.
Advantages of dangerous goods packaging with product fixation
Easy recycling

Our sustainable packaging is easy to recycle via the waste paper bin.

Sustainable packaging

Corrugated cardboard consists entirely of renewable raw materials.

Extremely rigid

Corrugated cardboard packaging is lightweight yet sturdy.

Certified

We use certified materials.

Transportation protection

This packaging protects your products securely during transportation.

Save money

Ease of handling saves time and therefore your costs.
With THIMM transportSafe dangerous goods packaging you save on logistics and production costs. It is a single-material solution made of corrugated board, which saves you costs in logistics. Lower production costs are incurred, compared to product fixations made of multi-materials, due to the single-stage production process.
This packaging has certified product protection for hazardous goods. The goods are protected within the dangerous goods packaging by the five-part fixation. Dangerous, liquid or solid substances up to 2.5 kg can thus be safely packed and transported. The dangerous goods certificate number is CZ/CIM-C/84-14/4G. Parallel notes and markings as well as advertising imprints on the dangerous goods packaging are possible.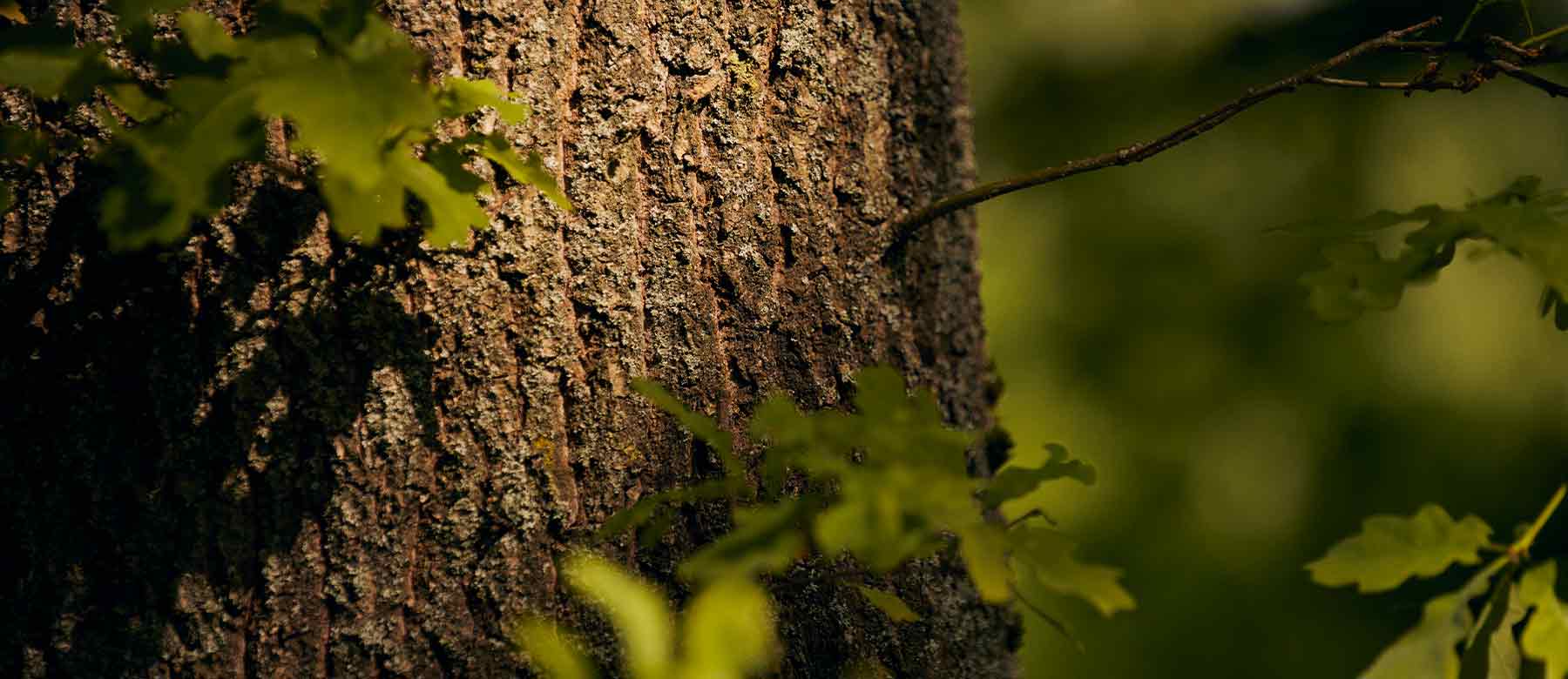 Packaging for hazardous goods and chemicals
must withstand certain requirements during transport and storage. We have experience with your requirements and recommend packaging for hazardous goods that is specially adapted to your filling goods. Buy dangerous goods packaging directly from the manufacturer - we will be happy to advise you.
Dangerous goods packaging with safety guarantee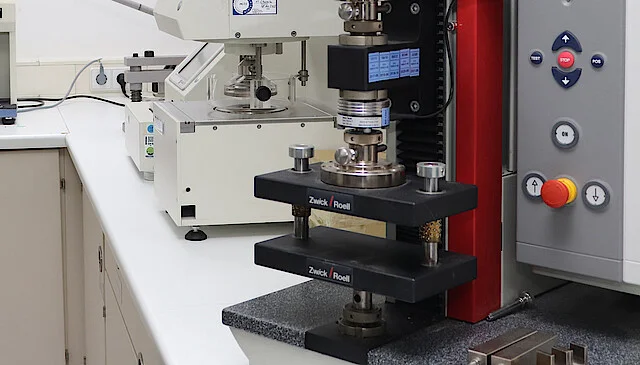 Buy dangerous goods packaging with a safety guarantee from a certified testing centre.
With our quality assurance programme, we guarantee compliance with dangerous goods regulations in accordance with the Federal Institute for Materials Research. Our central laboratory in Northeim is recognised by the Federal Institute for Materials Research for the type testing of packaging for the transport of dangerous goods.
Here we check and ensure the quality of your dangerous goods packaging.
You want to transport your products safely?
Feel free to contact me!
Jeannine Wegener
New Account Specialist
+49 5551 703 0
hallo@thimm.de