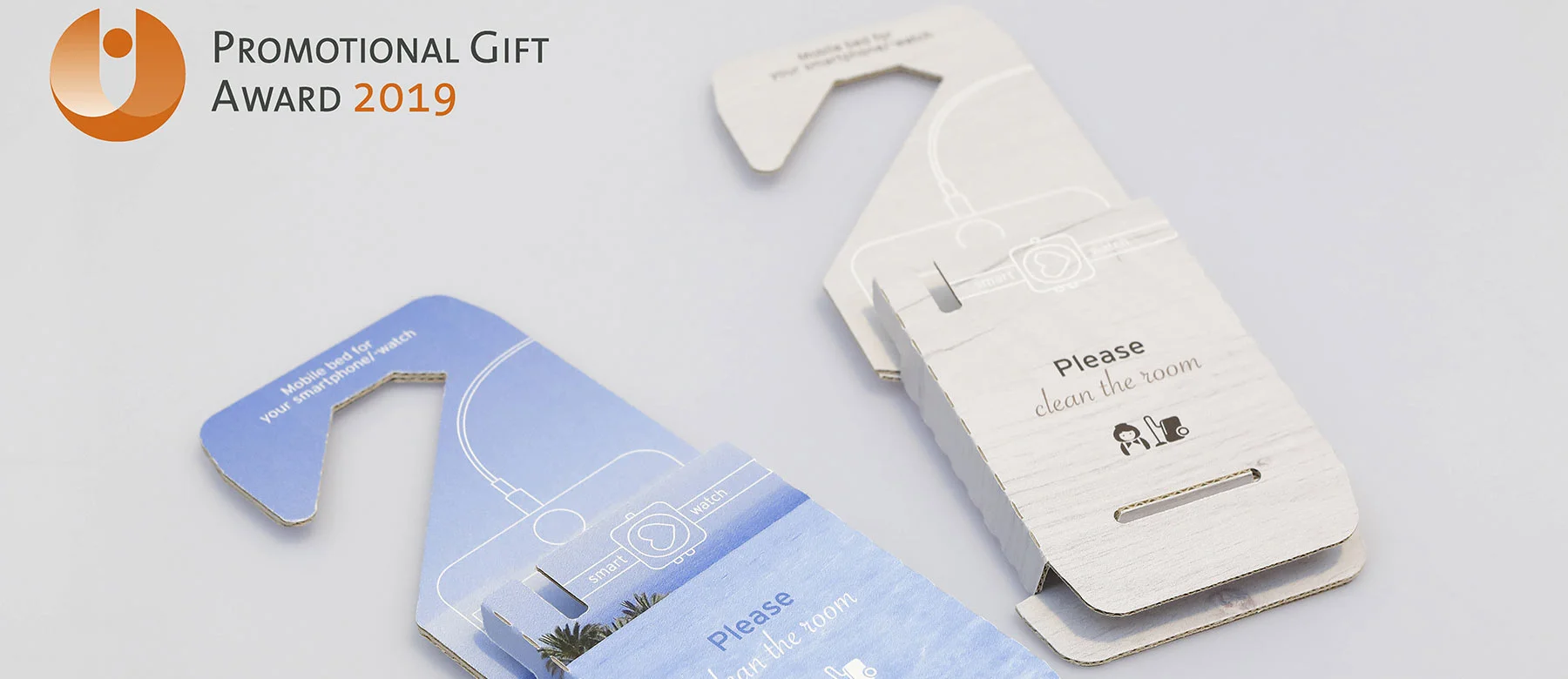 Sustainable promotional products: Charging case for smartphones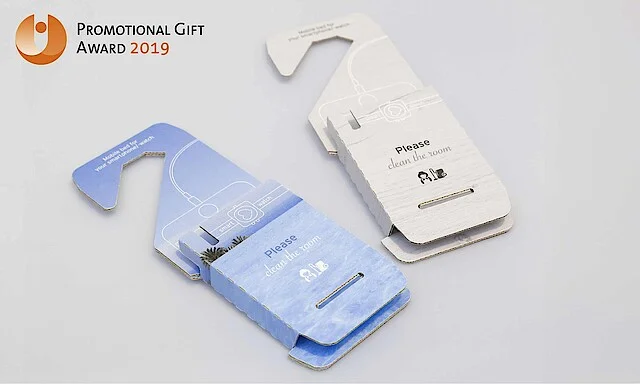 Promotional items of corrugated cardboard are sustainable, affordable and highly creative: THIMM developed a corrugated cardboard charging bag as a promotional item equipped with a 2-in-1 function. The sustainable promotional item was also distinguished with the Promotional Gift Award 2019 in the "Giveaways" category.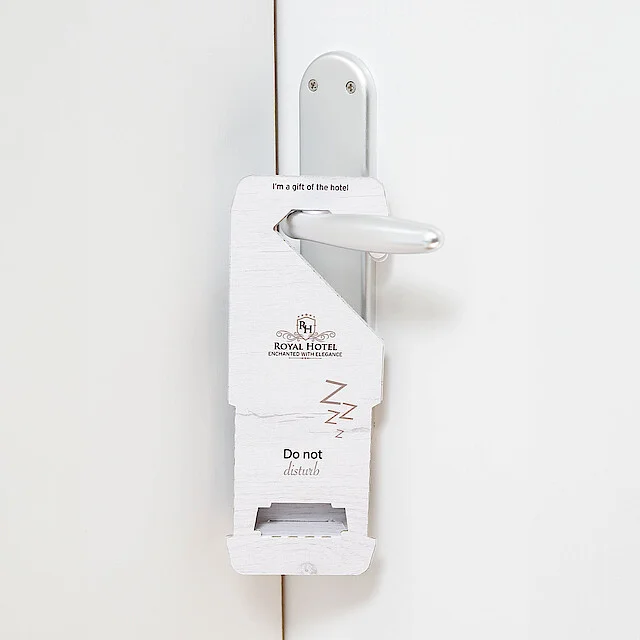 The international promotional article competition has already been honouring creative and boldly realised promotional items since 2003. This year, the sustainable charging bag of corrugated cardboard won in the "giveaways" category.

The promotional item of corrugated cardboard is suitable for all of the usual smartphones and smartwatches. For example, this sustainable promotional item creates added value in the hotel industry: it can be used as a "Do not disturb" or "Please clean the room" door plate during the stay in the hotel. The promotional item serves the function of a charging bag for departing guests. Smartphones and smartwatches, as well as the cable can be stored within it while charging and it can be securely fixed to the socket.

Size E-flute was used to manufacture the sustainable promotional item. This means that the quality of printing for the promotional item is excellent on both sides. Use the flexible design possibilities for your requirements and generate sustainable advertising effectiveness. The promotional item becomes the sign of your company in the truest sense of the word!
Are you looking for sustainable ideas for your advertising success?
Purchase promotional items directly from the manufacturer of sustainable corrugated cardboard and secure yourself an affordable price. Contact us today and ask for an individual offer.
Get a quote now!
Do you have a question about our packaging?