IT Expert Digital Solutions & Services (m/w/d)
THIMM Corporate Services

Carl-Benz-Str. 4-8, 55286 Wörrstadt, Germany

Employment:

Full-time, indefinite

Entry level:

With professional experience/specialist
Bring Dich ein und gestalte mit! Applikationen sind Deine Leidenschaft! Du behältst immer den Überblick über das Applikationsportfolio und setzt alles daran, den bestehenden Betrieb sicherzustellen. Dabei gehst Du gerne neue Wege, um gemeinsam mit dem Business die beste Lösung zu etablieren. Genau dann suchen wir DICH! 
What to expect
Mit Deinem Talent sorgst Du für eine optimale technische- und Anwenderbetreuung von Applikations- und Plattformlösungen der THIMM Gruppe sowie deren kontinuierliche Weiterentwicklung.
Du begleitest und berätst bei der Umsetzung von Prozesseinführungen und -änderungen.
Bei der Realisierung von Businessanforderungen unterstützt Du die Key User und hast ein Auge dafür, an welchen Stellen die Anforderungen durch die Digitalisierung verbessert werden.
Du kümmerst Dich um die Planung und Durchführung von Wartungsarbeiten, Releases und Tests. 
Deine Unterstützung ist bei anwendungsspezifischen Projekten gefragt. 
Auch die Erstellung, Pflege und Optimierung von Dokumentation sowie Betriebshandbüchern gehört zu Deinem Tagesgeschäft.
Mit Deiner Beobachtungsgabe und Analysefähigkeit behältst du den Markt für innovative Themen sowie zukunftsweisende Trends in Deinem Aufgabengebiet im Hinblick.
How to impress us
Du hast ein Studium der Informatik, Wirtschaftsinformatik oder vergleichbare Ausbildung mit IT-Berufserfahrung. 
Du überzeugst mit Erfahrung in der IT-Anwendungsbetreuung oder der IT-Systemadministration. 
Deine guten Kenntnisse in der Analyse und Optimierung von Business Prozessen, MS SQL-Datenbanken mit Datenstrukturen und Datenbankmodellen sowie mit Windows Serversystemen und gängigen Cloud Anbietern bringst du gern in Deine tägliche Arbeit ein.
Zudem besitzt Du ausgeprägte Dienstleistungs- und Beratungsorientierung. 
Selbstständiges und serviceorientiertes Arbeiten ist Dir wichtig.
Du hast sichere Deutsch- und Englischkenntnisse in Wort und Schrift. 
What you can look forward to
Working from home

Do you live far away from THIMM? In this job, you can work from home.

Flexible working hours

Use our flexitime to make your working day flexible.

Good technical equipment

We will provide you with the right IT equipment for digital working.

Bike leasing

Benefit from the bike leasing offer for an active everyday life.

Induction

You will learn everything about THIMM and your tasks in a detailed induction.

Further training

We support you with further training and additional qualifications.
About the Location Wörrstadt
Welcome to Wörrstadt, our specialist location in the heart of the beautiful Rhine-Hesse region. Whether made into complex displays, shipping boxes or delicate packaging designs – the corrugated cardboard we produce here is processed into a wide range of packaging solutions.
Learn more about the location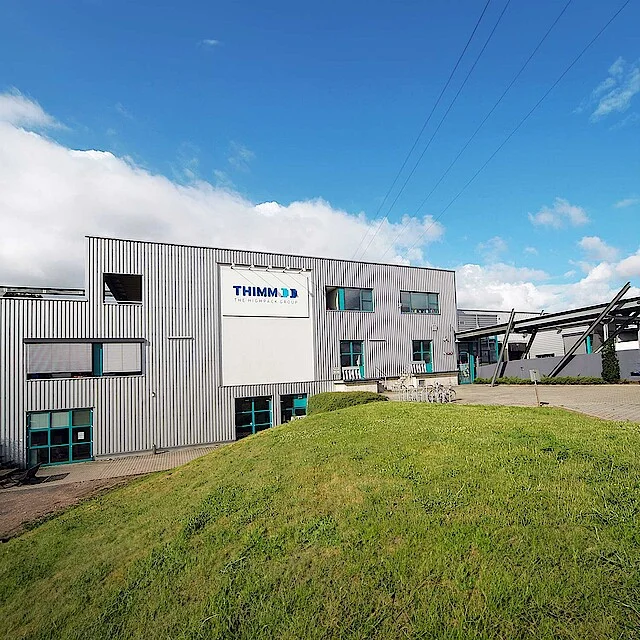 Convinced?
If you want to actively shape the success of our company in our team, then apply now in a few steps. We look forward to your application!
Apply Now
You might also be interested in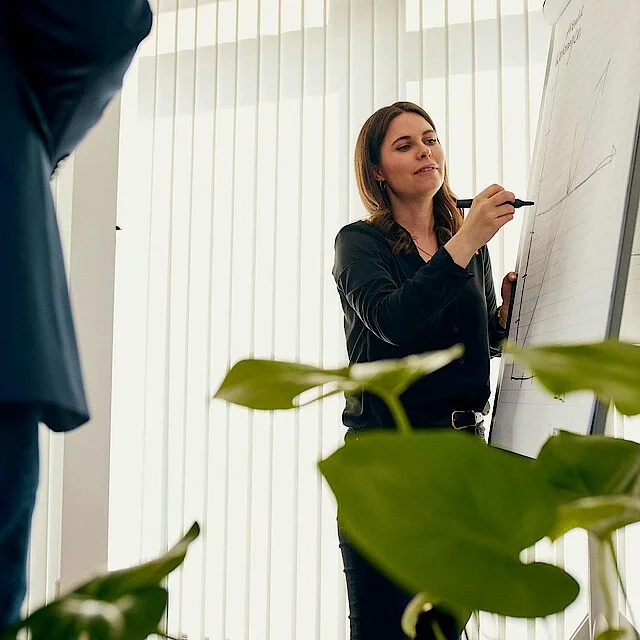 Your personal contact to us
If you have any questions, feel free to call your contact person Catherine