Development Expert (m/w/d)
THIMM Verpackung

Breslauer Str. 12, 37154 Northeim, Germany

Employment:

Full-time, indefinite

Entry level:

With professional experience/specialist
Die beste Verpackungslösung für unseren Kunden entwickeln? Challenge accepted! Mit kreativen Ideen und Deinem Blick fürs (technische) Detail sorgst Du für optimal verpackte und präsentierte Produkte im Handel. Dabei schreckst Du vor keiner Herausforderung zurück, im Gegenteil: Du hast Spaß am Tüfteln, auch wenn die Kundenanforderungen mal etwas kniffliger sind.
Werde Development Expert (m/w/d) und mach dies zu Deiner täglichen Aufgabe!
What to expect
Du entwickelst das Herzstück von THIMM: die beste Verpackungslösung für unsere Kunden rund um das Werk Northeim.
Deine innovativen Ideen und Konstruktionen setzt du im CAD um, erstellst Kundenmuster vom Prototypen bis hin zur Serienreife und stellst Deine Entwicklungen beim Kunden vor.
Um die Kundenanforderungen optimal umzusetzen, stimmst du dich eng mit unserem Vertrieb, den Experten aus dem Bereich Best Solution und den Ansprechpartnern des Kunden ab.
Bei Bedarf übernimmst Du die technische Abstimmung mit unseren Kunden und besuchst ihre Werke, um die Verpackungslösungen passgenau auf die Begebenheiten und Herausforderungen vor Ort abzustimmen.
Zudem erstellst du Aufbau- u. Konfektionierungsanleitungen sowie Scribble für Verpackungs- und Displayentwicklungen.
How to impress us
Du kennst dich innerhalb der Display- und Verpackungsbranche bestens aus und bist mit CAD- und 3D-Anwednungen vertraut.
Out of the box: Auf der Suche nach der besten Lösung für unsere Kunden gehst Du gerne neue, innovative Wege. Dafür hältst du dich zu Trends und neuen technischen Möglichkeiten in unserer Branche auf dem Laufenden.
Alles im Blick: Du hast ein feines Gespür für die Anforderungen unserer Kunden und bringst diese mit unserer internen Wertschöpfung in Einklang.
Du punktest außerdem durch ein gutes technisches Verständnis, ein ausgeprägtes räumliches Vorstellungsvermögen sowie eine zuverlässige und proaktive Arbeitsweise.
What you can look forward to
Flexible working hours

Use our flexitime to make your working day flexible.

Bike leasing

Benefit from the bike leasing offer for an active everyday life.

Transport connections

Reach your workplace easily by car or public transport.

Induction

You will learn everything about THIMM and your tasks in a detailed induction.

Mobile working

Whether in the office, at home or out on the road – you can work remotely.

Further training

We support you with further training and additional qualifications.
About the Location Northeim
Welcome to Northeim! Our company's headquarters are located in the heart of beautiful southern Lower Saxony. A large part of our administration is located here along with a large production plant in which we produce almost 130 million square metres of corrugated cardboard every year. The site has good transport links, a large car park, a canteen and modern office premises.
Learn more about the location
Convinced?
If you want to actively shape the success of our company in our team, then apply now in a few steps. We look forward to your application!
Apply Now
You might also be interested in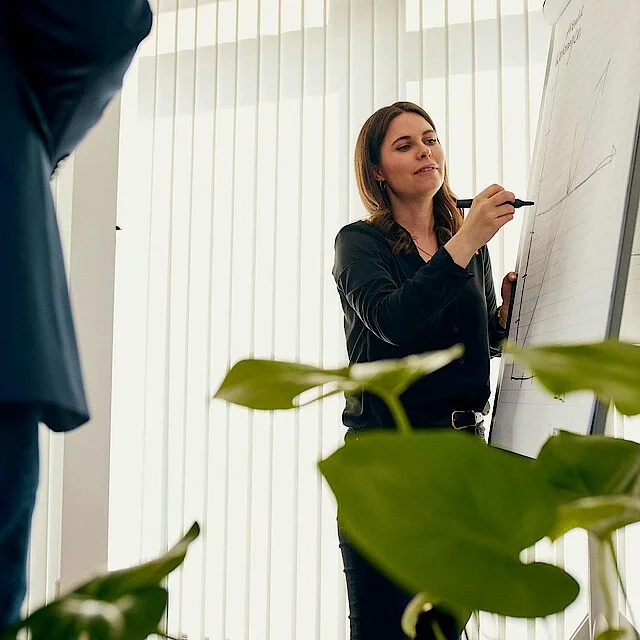 Your personal contact to us
If you have any questions, feel free to call your contact person Sabine