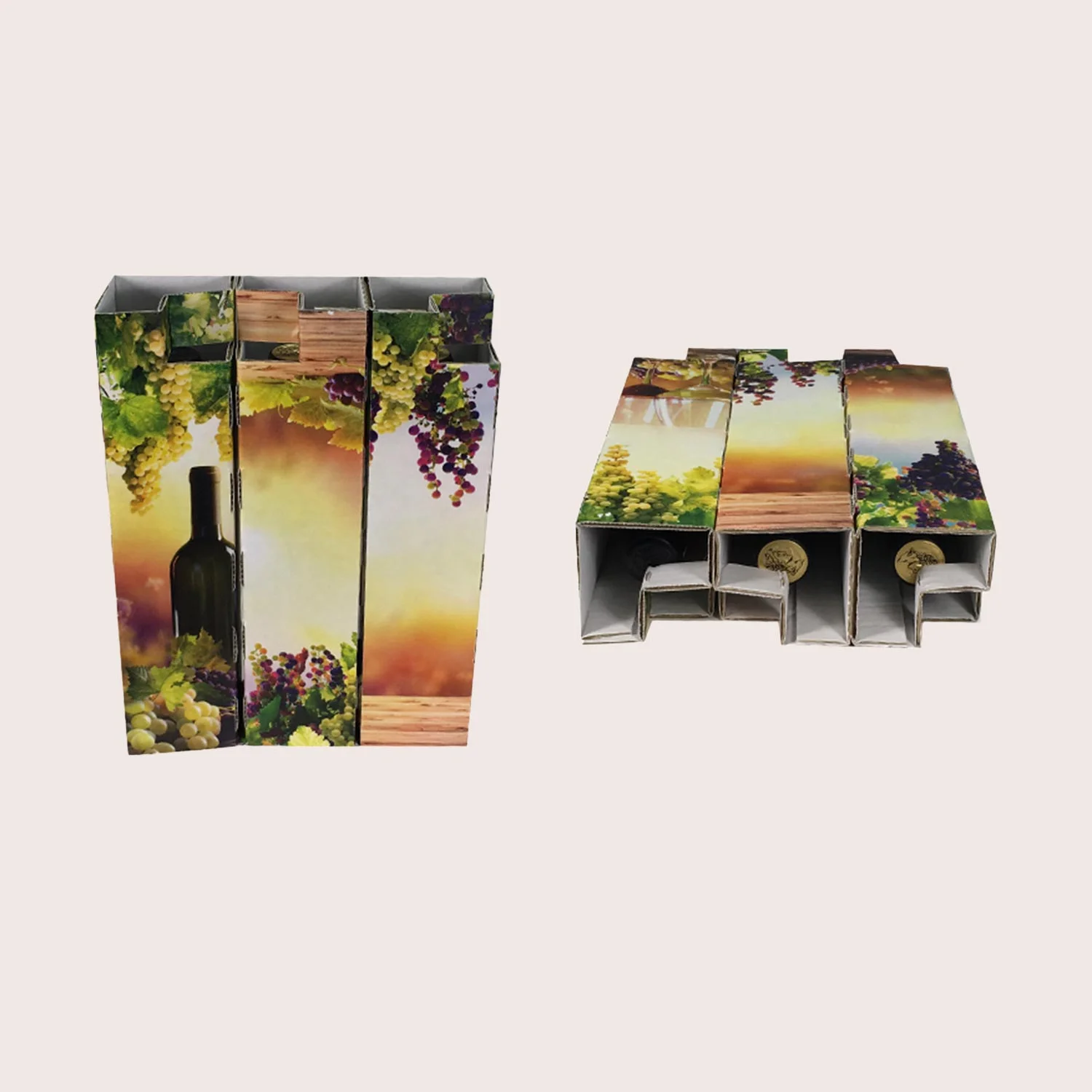 Break-proof transport: The bottle box with integrated padding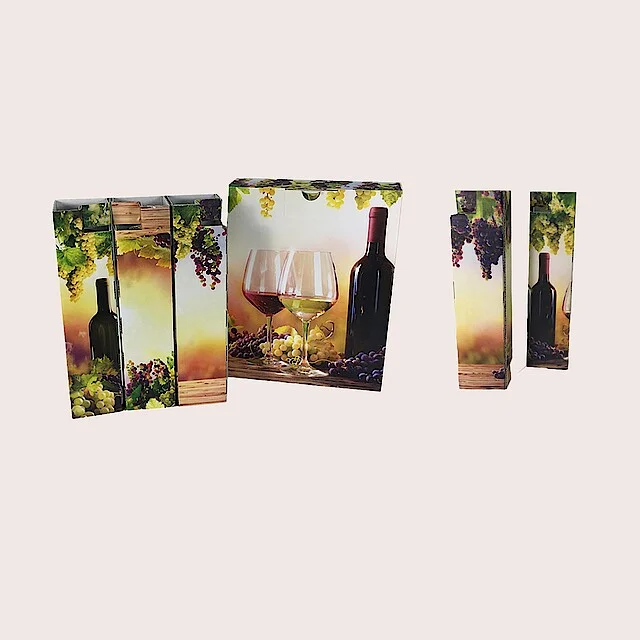 Easy handling and maximum protection
The bottle box with padding is a packaging construction for transport packaging that ensures high product protection during the entire transport route. The integrated locking tabs on the bottle base and lid securely fix the product and protect it against foreign impact. The THIMM 123 bottle cushion can hold up to three products per shipping unit and is also easy to handle and quick to erect. Thanks to these special design features, the bottle carton with cushion is ideal for the break-proof transport of sensitive products, e.g. bottles. The bottle box with cushion is a single-material solution made of 100% corrugated board and can therefore be easily recycled.
Customised construction

Our developers have designed the packaging to meet individual requirements.

Customised design

Our printing technologies open up countless design possibilities for you.

Transportation protection

This packaging protects your products securely during transportation.

100% recyclable

All corrugated cardboard packaging is fully recyclable – an ideal circular product.

Extremely rigid

Corrugated cardboard packaging is lightweight yet sturdy.

Consulting

Receive a personal consultation – we will find your best packaging.
The Czech company Herbadent uses sustainable glass packaging for shipping its traditional medicinal wines. Extracts of various medicinal herbs have been the basic ingredients of the company's medicinal wines since 1897. For the delivery of these wines, the glass packaging produced by THIMM pack'n'display replaced the Styrofoam packaging previously used. This alternative packaging solution thus goes hand in hand with the sustainable philosophy of the Herbadent brand. Glass packaging for shipping is a sustainable solution and can be easily recycled together with waste paper.
But how does corrugated packaging actually secure a glass bottle during transport? Very simply! The bottle of medicinal wine is only inserted from above into the glass packaging for shipping, which is then closed on both sides with corrugated cardboard partitions. These partitions on the bottom and top of the packaging form deformation zones that absorb shocks. In this way, the glass bottles remain completely intact during transport. Sufficiently strong and durable corrugated cardboard was used for the glass packaging so that the medicinal wine is safely protected from external influences. The wine placed in the corrugated cardboard packaging is then simply placed in the shipping box and everything is ready for the safe journey to the customer. The glass packaging for shipping is produced in different variants for different wine bottle sizes.
Are you looking for the best packaging for your products?