Sales packaging for toys
Creative sales packaging for the plush toy Alzák the Alien
Request packaging now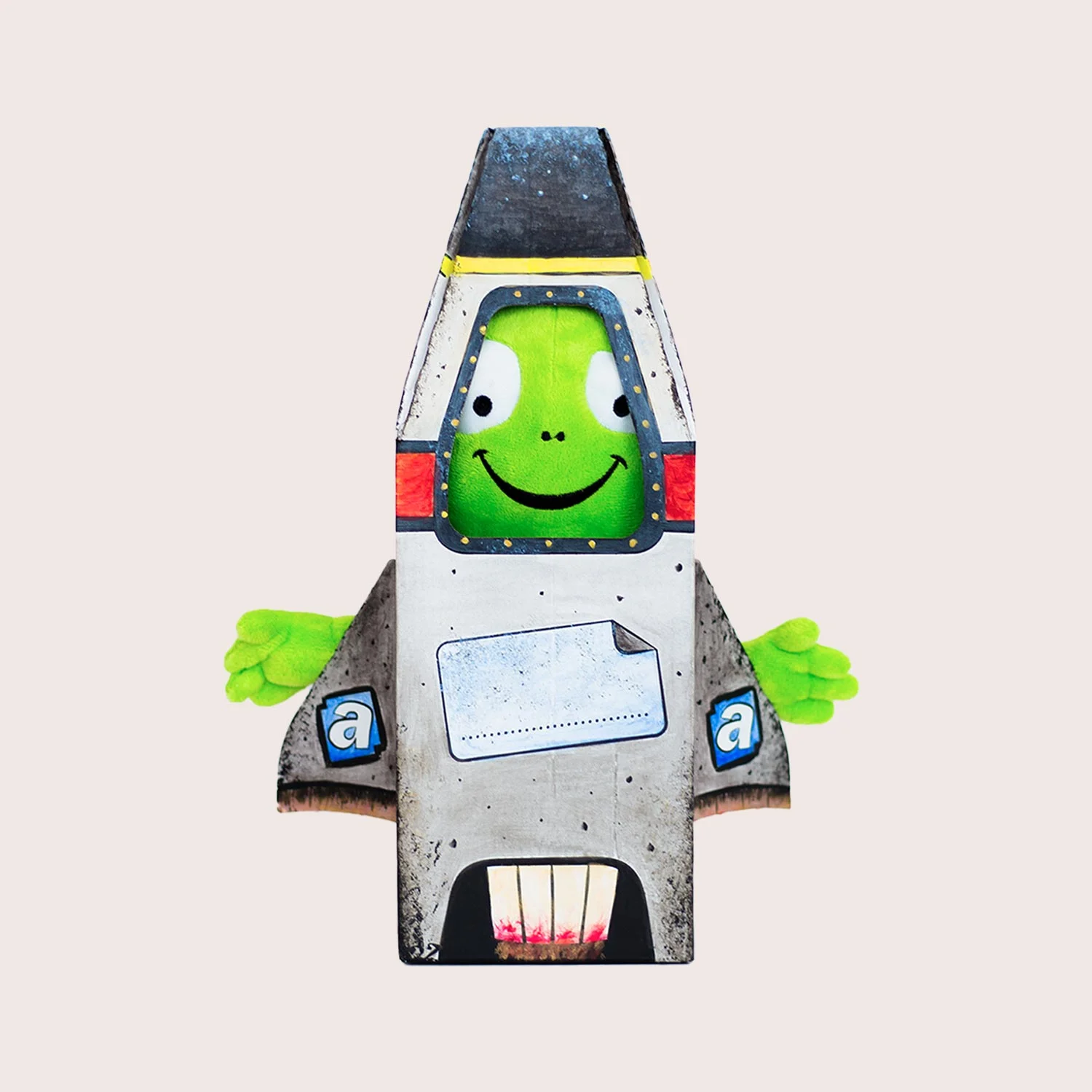 The Alzák the Alien plush figure calls for playful and creative packaging. Creative sales packaging - rocket as a thematic addition to the alien figure. In the past, this toy was only packaged in stretch film and was delivered that way. THIMM designed creative sales packaging for this plush figure, which positively underlines the image of the online shop Alza.cz, whose face has been Alzák for many years.
The creative gift packaging captivates with its shape at first sight. Moreover, it is graphically designed to support children's creativity and imagination. Children can paint this creative sales packaging with their own motifs and so each individual piece becomes an original.
This creates another toy that children can have lots of fun with. Children and adults also like the fun design of the creative sales packaging with the extendable rocket wings and an opening for the face of the plush figure at the front of the packaging.
This creative sales packaging is made exclusively from ecological corrugated cardboard and is therefore 100% recyclable.
Advantages of creative sales packaging
100% recyclable

All corrugated cardboard packaging is fully recyclable – an ideal circular product.

Customised design

Our printing technologies open up countless design possibilities for you.

Flexible designs

In digital printing your print image can be modified flexibly if required.

Customised construction

Our developers have designed the packaging to meet individual requirements.

Sustainable packaging

Corrugated cardboard consists entirely of renewable raw materials.

Easy recycling

Our sustainable packaging is easy to recycle via the waste paper bin.
Do you have a question about our packaging?
Feel free to contact me!
Jeannine Wegener
New Account Specialist
+49 5551 703 0
hallo@thimm.de