Product packaging with digitally punched laser engraving
Packaging for presentation and dispatch
Get a quote now!
Creative packaging solution for high-quality sample wooden facades from Nakamoto Forestry
Sustainability meets technology: laser-engraved packaging
Nakamoto Forestry ships in corrugated cardboard product packaging with digitally die-cut laser engraving of premium wooden façade patterns. Nakamoto Forestry nakamotoforestry.de is the world's largest manufacturer and supplier of Japanese wooden facades. The premium wood facades can be used for wood cladding, fencing, flooring or even furniture. In order to give customers quality awareness and security in their decisions right from the start, Nakamoto Forestry wants to bring the visual and haptic experience of the premium wooden facades closer to the customers as authentically as possible and present it in an appealing product packaging.
Customer benefits of product packaging with digitally punched laser engraving
Customised design

Our developers have designed the packaging to meet individual requirements.

Easy recycling

Our sustainable packaging is easy to recycle via the waste paper bin.

Sustainable packaging

Corrugated cardboard consists entirely of renewable raw materials.

Extremely rigid

Corrugated cardboard packaging is lightweight yet sturdy.

Unpacking experience

Positive unpacking moments improve the brand experience and customer loyalty.

Transportation protection

This packaging protects your products securely during transportation.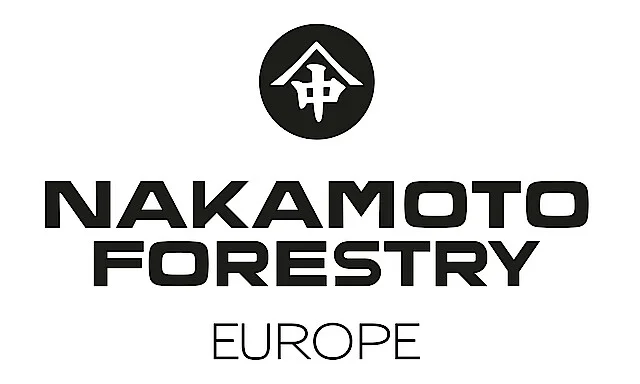 The aim of the packaging development was to construct a product packaging for shipping that at the same time effectively presents the high-quality wooden facades when the packaging is opened. With precisely fitting inlays, the products are fixed and securely protected for shipping. At the same time, the premium sample wooden facades are clearly presented by means of the inlays so that, for example, architects' offices can directly use the product packaging as sample packaging for the proper presentation of the wooden facades. 
A special highlight is the digitally punched laser engraving on and in the product packaging. Using state-of-the-art laser die-cutting technology, a standard Fefco 0427 has been transformed into a unique product packaging for Nakamoto Forestry. New creative possibilities with precise designs made of corrugated board, which were previously difficult to produce or even impossible to realize, enhance the product packaging and make it even more valuable. The product packaging thus acts as an active brand ambassador and supports an effective brand presence for Nakamoto Forestry in addition to the premium sample wooden facades.
You want to present products in an eye-catching way?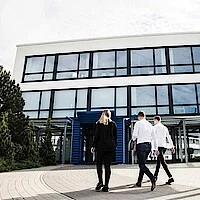 Feel free to contact us!
THIMM Verpackung GmbH + Co. KG
+49 5551 703 0
hallo@thimm.de