Mailing bags for books
Secure shipping and delivery to the customer
Get a quote now!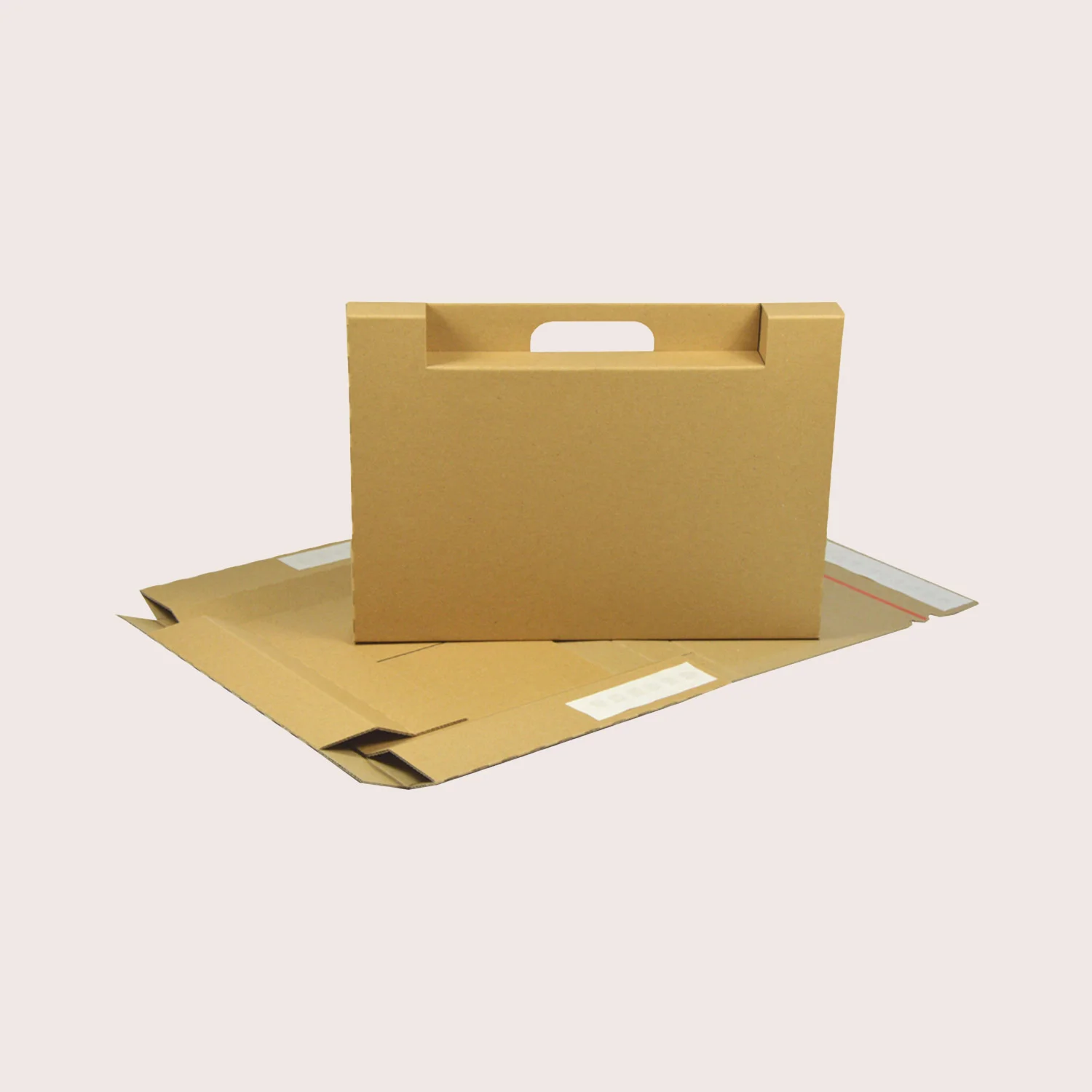 Easy handling: shipping bag simplifies the packing process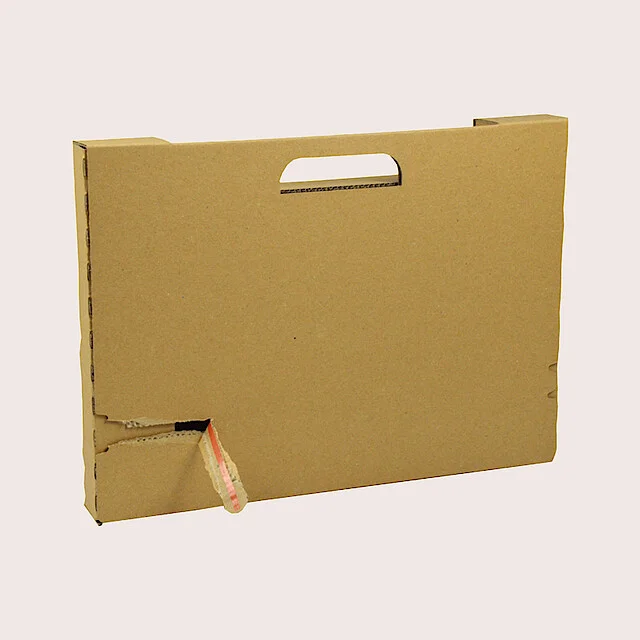 Easy opening: Tear strip is directly implemented
This customised shipping packaging for books has silicone straps that ensure easy packing of books.
The shipping packaging is easy to fold and then forms a deformation zone around the book, allowing it to be safely transported by the post. In addition, the packaging is equipped with a carrying handle so that the reader can comfortably carry his book home. Subsequently, the packaging is glued with the silicone tape and taken to the shipping department. After delivery, the reader can easily open the shipping packaging thanks to the tear tape.
The shipping packaging for the book looks interesting and attractive and differs from the usual shipping packaging at first glance.
Your advantages of envelopes for books
Customised construction

Our developers have designed the packaging to meet individual requirements.

Easy recycling

Our sustainable packaging is easy to recycle via the waste paper bin.

Customised design

Our printing technologies open up countless design possibilities for you.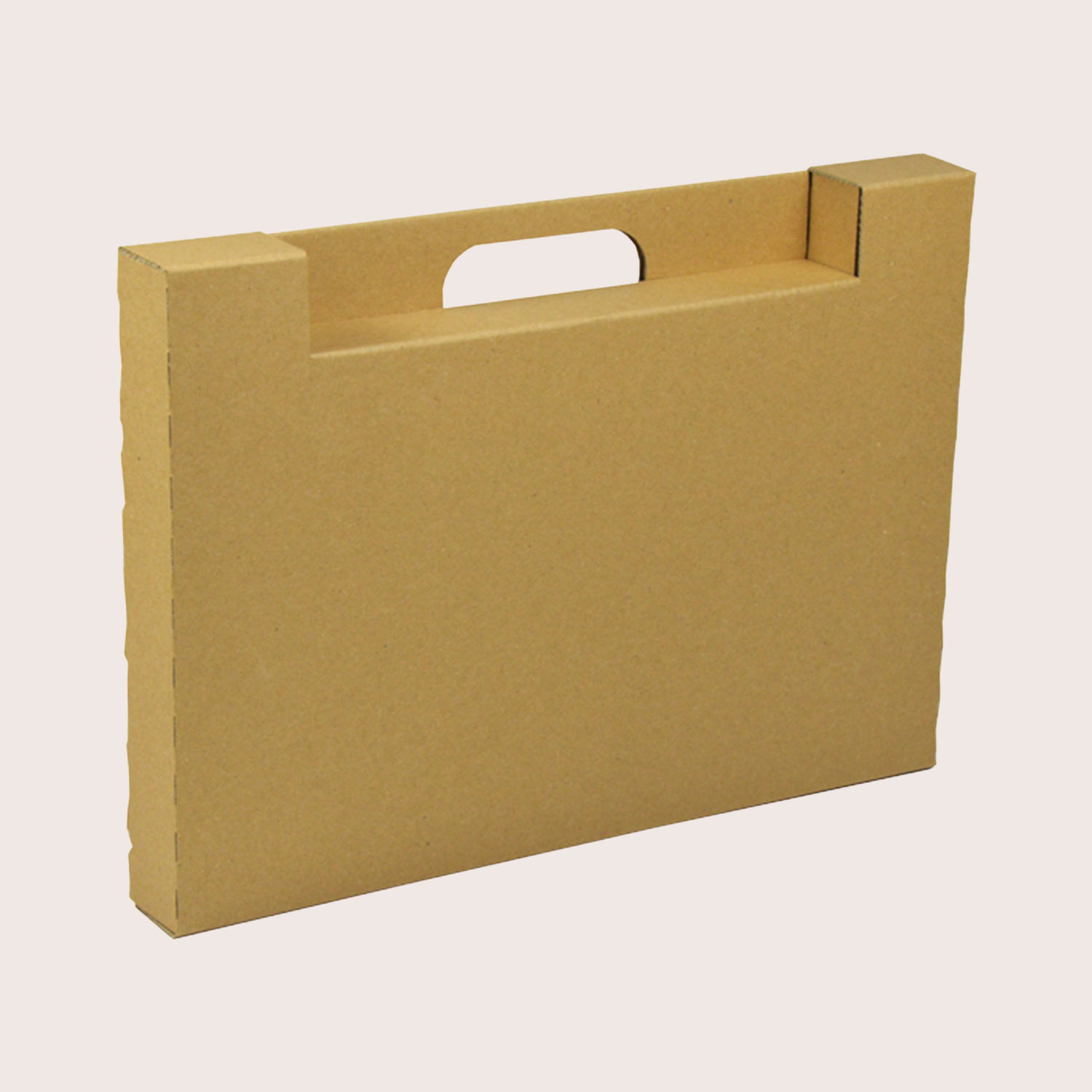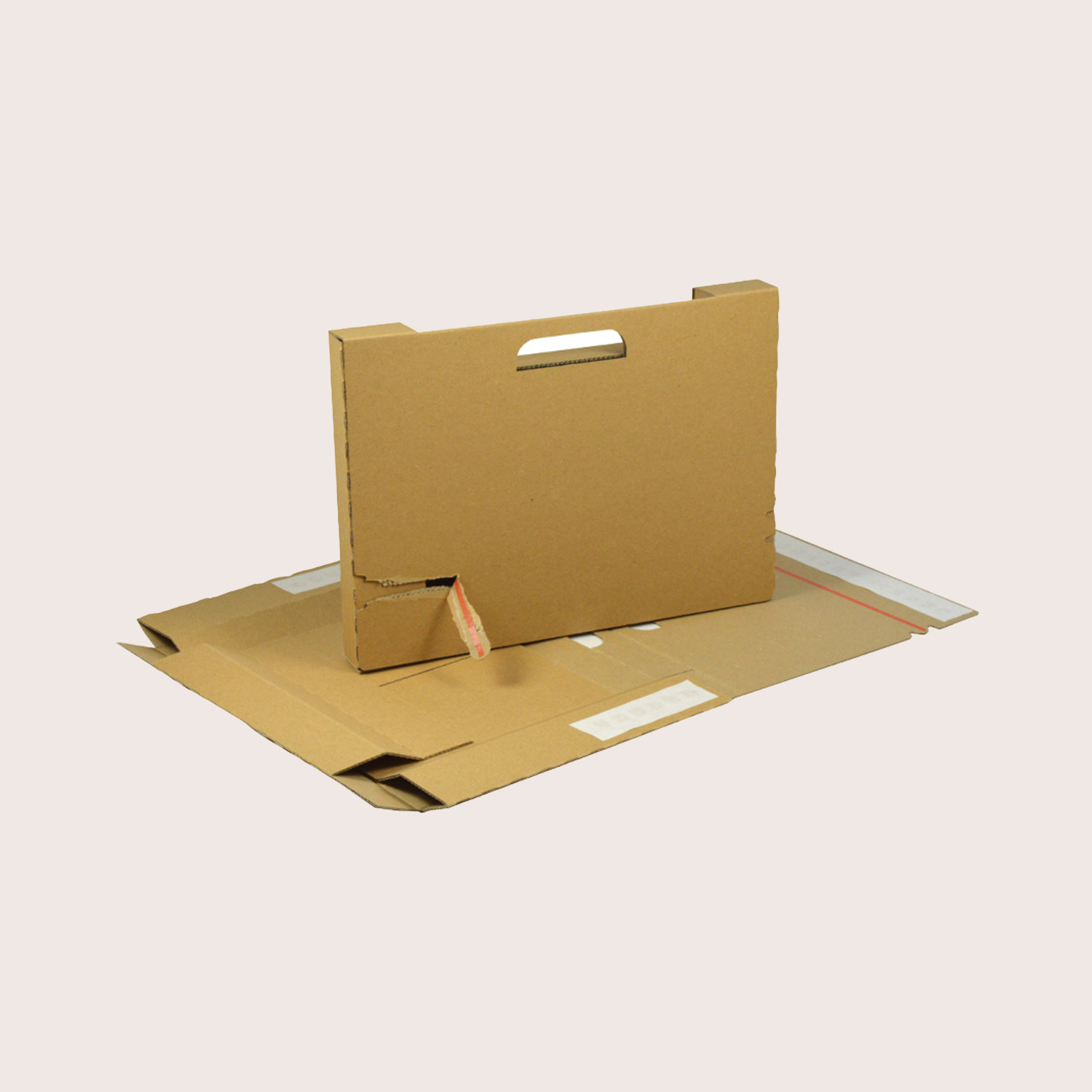 Advantages of the shipping packaging
Easy packing of the book thanks to special silicone tape
The deformation protection zones created after folding the shipping packaging provide safety during transport
The carrying handle on the shipping box makes transport comfortable
Sophisticated and versatile design of the shipping packaging that meets the criteria for even the most demanding types of goods
Precise printing on the packaging communicates with the consumer
The design and printing of the packaging distinguishes it from other shipping packaging at first glance and makes it unique.
The tear-open strip allows the reader to unpack the book without the need for any other tools.

Ecological aspects / sustainability
Easy recycling thanks to ecological corrugated board 
Ecological alternative to other plastic packaging materials
You want to transport your products safely?
Feel free to contact me!
Helena Meyer
New Account Specialist
+49 5551 703 0
hallo@thimm.de