Warehouse automation and 60% capacity increase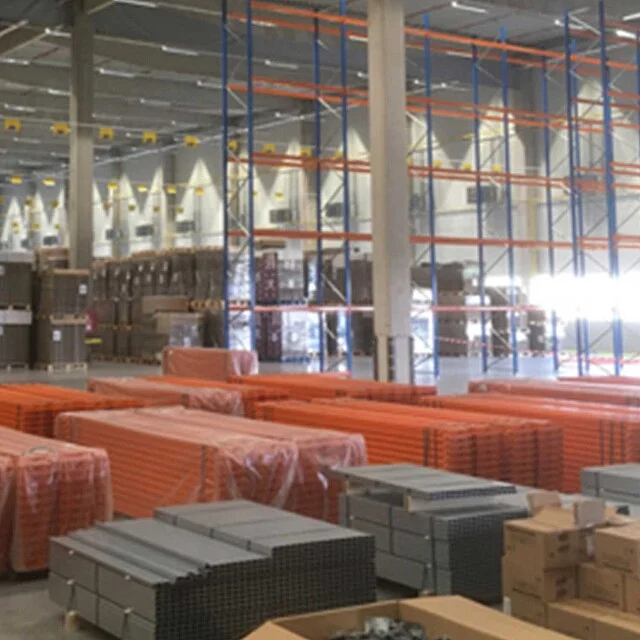 THIMM pack'n'display plant in Všetaty is one of the most modern in its field in the Czech Republic. Digitalisation, robotisation and production automation are already at a very high level. A digital workflow is used for order processing. The next step on the way to industry 4.0 is the automation of the finished goods warehouse. THIMM is investing approx. CZK 18 million in upgrading it.
The THIMM pack'n'display in Všetaty automates the finished goods warehouse of approx. 11,500 m2. There are currently 30 shelf rows installed to complement 2 automated storage carts.

Contemporary digital technology and modern storage machines will be used at the Všetaty plant. The stored goods will be kept electronically. The overview of the stored goods will be improved and the loading and unloading of the material will become faster and more precise.

Thanks to the high shelves, pallets of goods can be stored high. Total automated warehouse capacity increases by 60%! The max. warehouse capacity is increased from 6,500 pieces to 10,500 pallets. Produced packaging will be stored mainly in the plant in Všetaty directly. This will reduce the number of transports of goods to external warehouses, thereby minimising the risk of damage to the goods that could occur during transport. The handling of manufactured packaging becomes more efficient the less the pallets are moved, the lower the risk of damage to pallets and transported packaging, and customers can receive pallets with precisely aligned goods. (Precisely aligned packaging columns are particularly important for easy storage and fast automated production.)

The loading time will be shortened and we will be able to deliver to our customers faster. The on-site automated warehouse at THIMM pack'n'display will optimise logistics flows even further, allowing orders to be processed more quickly.

Thanks to the exemplary commitment of THIMM employees and external workers, who are committed to this project at the Všetaty site with enormous motivation and enthusiasm despite the current situation and under difficult conditions, we expect the automated warehouse to be open as planned in May.
Do you have any questions or would you like more information?