THIMM THE HIGHPACK GROUP wins the German Brand Award 2018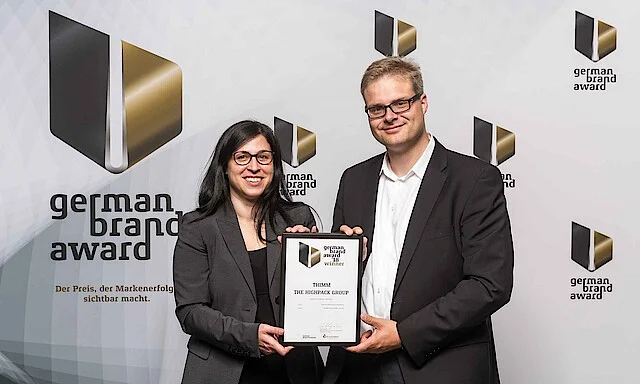 THIMM is delighted to win the German Brand Award 2018 for its brand THIMM THE HIGHPACK GROUP. The brand won in the "Industry Excellence in Branding" category and is now considered to be one of the best brands in the German brand and corporate landscape.
During the awards ceremony held in Berlin, the jury highlighted the innovativeness, consistent management and sustained communications of the winning brands. Find out more in our Press Release. 
Do you have any questions or would like more information?