Sustainable innovations from THIMM awarded
THIMM pack'n'display achieved double success at this year's "Obal Roku", the packaging competition in the Czech Republic. The packaging manufacturer won awards for its innovative and sustainable packaging solutions in the categories "Drinks" and "Miscellaneous". The winners were presented with their awards at the Awards Ceremony at the Hotel Aquaplace in Prague on 13th October.
Following the success of recent years, packaging solutions from THIMM pack'n'display were once again awarded Packaging of the Year in 2022. This year, the packaging manufacturer won with its sophisticated gift packaging and versatile shipping packaging. The submitted products were evaluated by a jury in 19 different categories relating to the factors innovation, product protection, user requirements and environmental impacts, as well as in the areas of legislation and marketing. The award-winning packaging solutions also qualify for participation in the international World Star for Packaging competition. The packaging competition is organised every year by the Czech Packaging Association SYBA.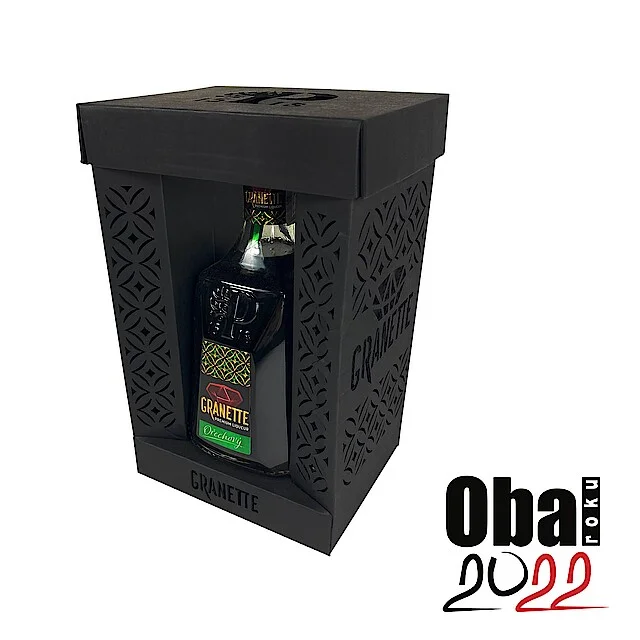 Gift packaging for the Palírna U Zeleného stromu Distillery was named Packaging of the Year in the "Drinks" category. The gift packaging is made from black corrugated cardboard in a stable E-flute. The elegant and luxurious look of the gift packaging reflects its high-quality content and is particularly eye-catching with the bottle label design replicated and finely punched out of the packaging using laser cutting technology. The laser-cut company logo is the central element of the gift packaging. The bottle is attached on two sides and to the lid of the packaging to prevent slipping and can be easily removed by lifting the lid. The entire gift packaging is made from sustainable corrugated cardboard and can therefore be easily returned to the recyclable material cycle.
In the "Miscellaneous" category, the functional shipping packaging "ULALA-Box" won its award for the cookbook of TV MasterChef participant Pavlína Lubojatzky. Thimm pack'n'display developed a packaging solution that is both shipping and gift packaging to successfully bring the cookbook to market. The ULALA cookbook's gift packaging can be transformed into a box for storing recipes once the book has been removed. The box also contains corrugated cardboard elements that can be used to assemble a stand for the cookbook. The sophisticated design of the gift packaging was printed and created using digital printing and laser cutting. The shipping packaging has an integrated adhesive and tear-off strip for that perfect unpacking experience and contains fasteners and elements for an easy removal of the cookbook.
Do you have any questions or would like more information?