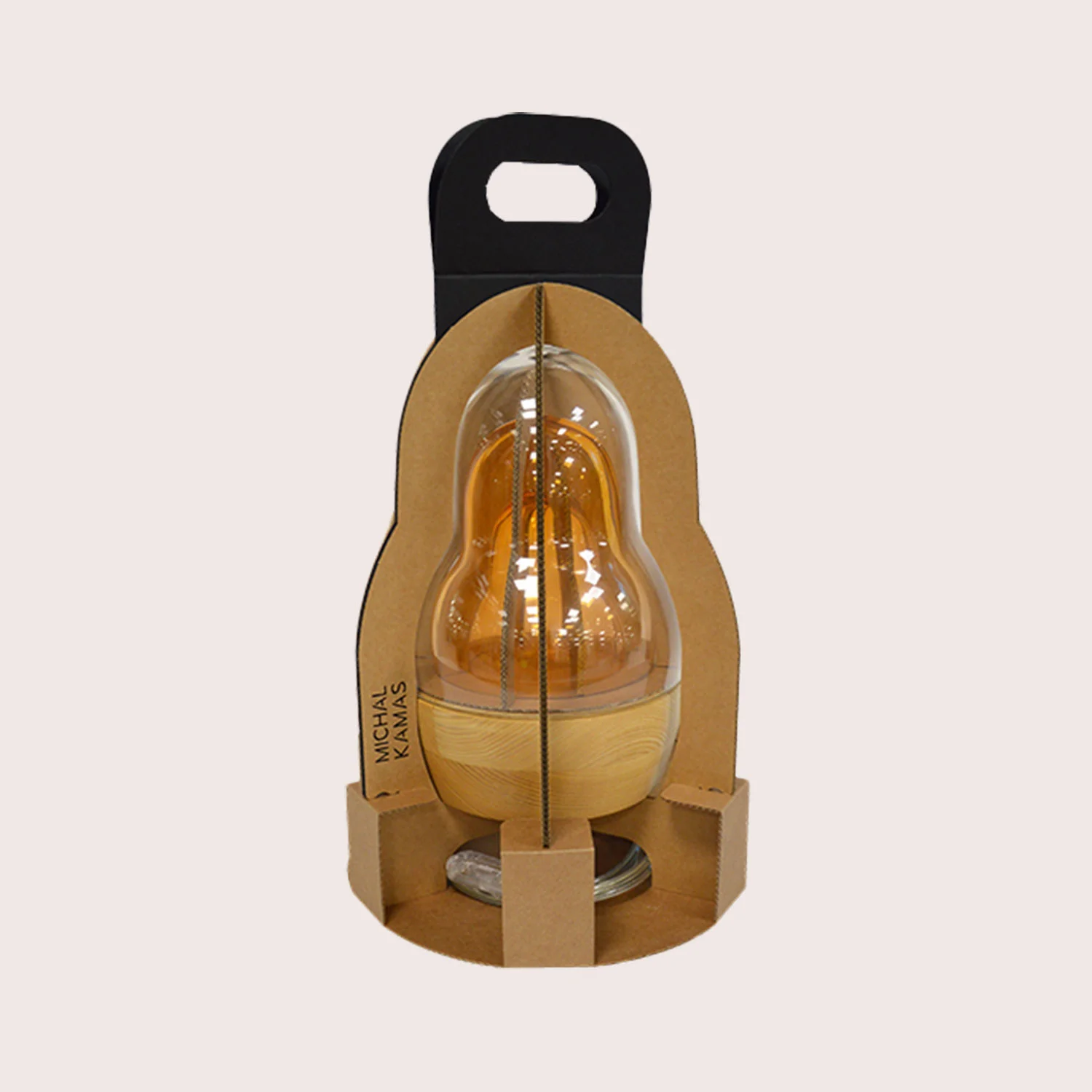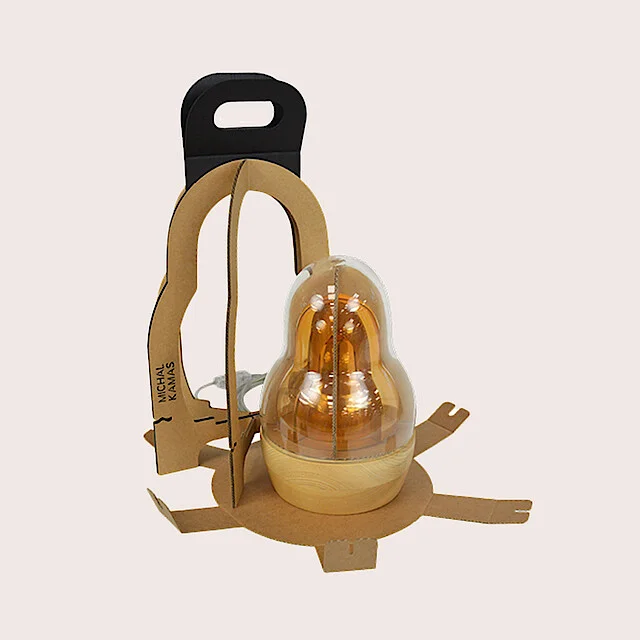 Corrugated board packaging with laser die-cutting
The customer requirements for the sales packaging for lamps were very specific. The sales packaging for lamps had to incorporate several functionalities as well as being sustainable. The result is both an optimum yet also minimalist packaging solution which meets the customer's requirements of functionality, practicality and recyclability. 
100% recyclable

All corrugated cardboard packaging is fully recyclable – an ideal circular product.

Maximum product visibility

Cut-outs ensure your products have maximum visibility and accessibility.

Award-winning

This packaging won a competition because of its properties.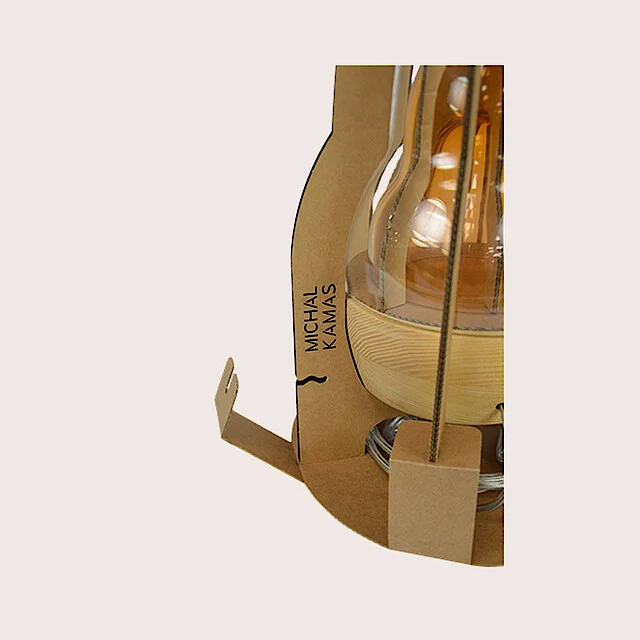 Consisting of four parts, the sales packaging for lamps is easy to assemble, stick together and then easy to take apart and fold up after use. The lower part of the packaging serves as a portable base to which the fixing elements are attached. The handle is connected to the fixing elements of the sales packaging for lamps and ensures that shipping is secure and easy. Additional corrugated pre-cuts inserted within the lamp between the light bulb and the case protect the lamp from possible transportation damage. By using the corrugated cardboard sheet in the most efficient way, only a few materials are required to create the lamp packaging. Each element of the sales packaging for lamps consists 100% of sustainable corrugated cardboard.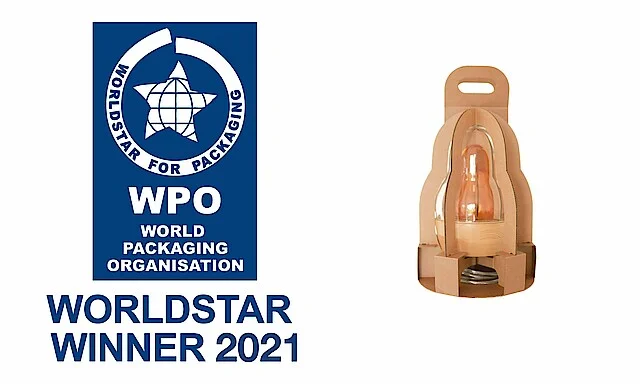 State-of-the-art digital technologies such as laser cutting are used to produce the packaging. A laser cuts the most delicate outlines and motifs into the corrugated cardboard, making the sales packaging for lamps a customised eye-catcher at the POS
Would you like to present your products in an eye-catching way?
Jeannine Wegener
New Account Specialist
+49 5551 703 0
hallo@thimm.de