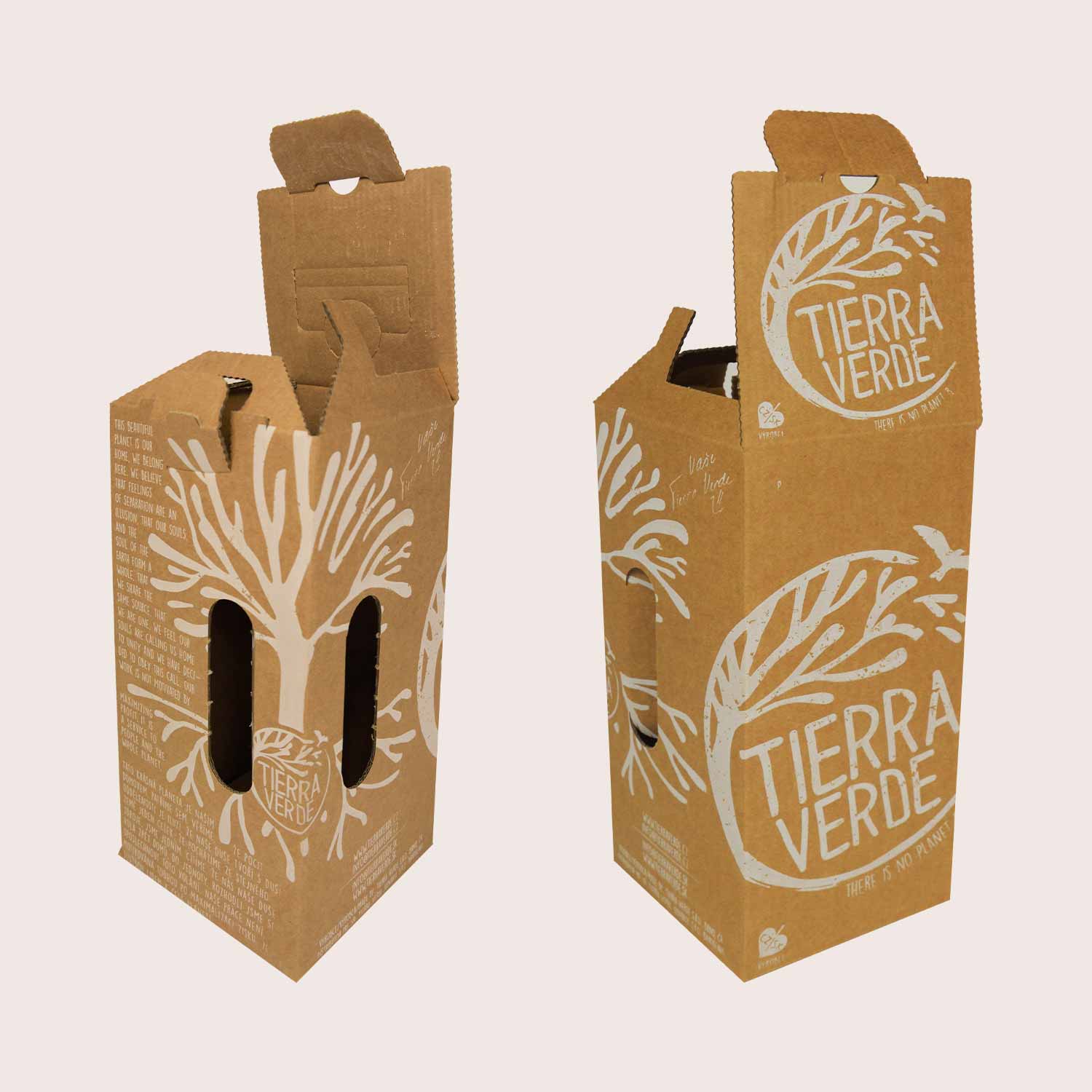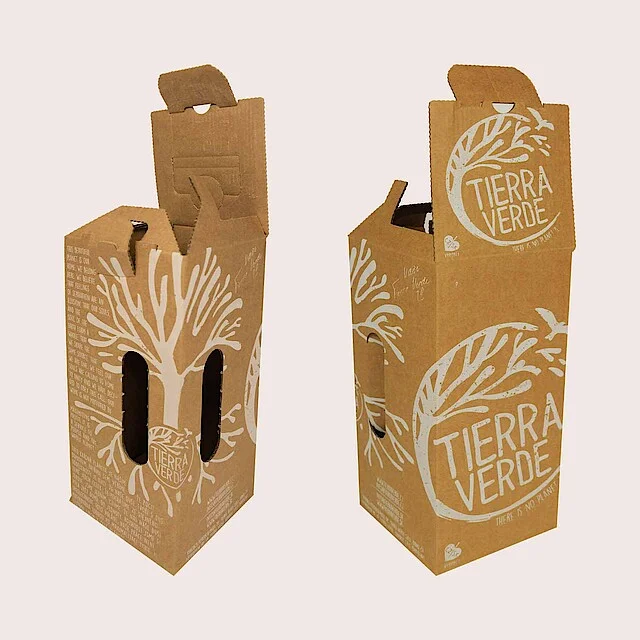 Tierra Verde is a Czecho-Slovak manufacturer of electrodrogerie based in Brno. The company's production portfolio includes gentle washing and cleaning agents. The mission of this company is to produce products of daily needs whose negative impact on the country, health and the environment will be as low as possible. Another partial objective of this Brno company is to minimize plastic packaging materials. In 2016 Tierra Verde started a project which replaced five-litre plastic canisters behind bag-in-boxes. These boxes are composed of inner packaging – bags for cleaning and washing agents, and outer packaging made of corrugated cardboard.
Advantages of the environmentally friendly Bag-in-Box
Bag-in-box is made of corrugated cardboard, which is made of materials from renewable sources and is 100% recyclable itself.

When the corrugated cardboard packaging is disposed in a waste paper container after its use, it becomes part of the cyclic economy and it turns into raw material for new production, rather than waste. This is a huge advantage of corrugated cardboard.

By using sustainable materials such as corrugated cardboard, you actively contribute to environmental protection.
THIMM came up with the implementation of the bag-in-boxes itself. Bag-in-box is made of corrugated cardboard, which is 100% recyclable. The packaging solution is thus absolutely environmentally friendly and sustainable. In addition, the brown wool cardboard with a clean white print makes a natural impression, and therefore, the bag-in-box design helps to create a sustainable image of Tierra Verde. Bag-in-box for Tierra Verde was designed to offer the highest possible comfort for the customer. The bearing ear of the outer bag-in-box is therefore placed over the edge of the packaging, which makes it easier to pour the washing and cleaning agents. There is also no need for additional plastic ear.
Do you have questions about Bag-in-Box from THIMM?
Then please do not hesitate to contact us:
Jeannine Wegener
New Account Specialist
+49 5551 703 0
hallo@thimm.de