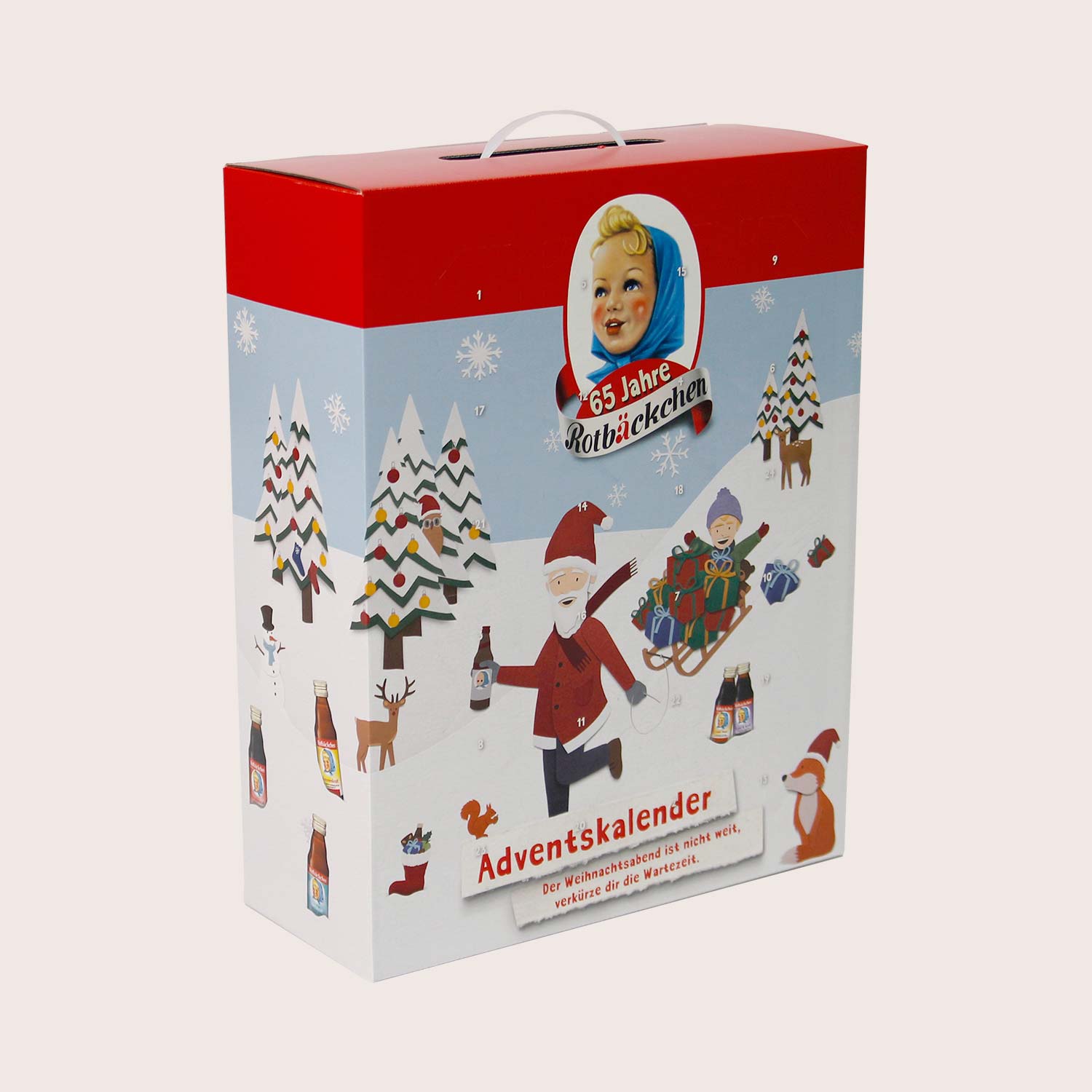 Company:

Rotbäckchen

Sector:

Drinks

Type of packaging :

Product packaging

Product:

Advent calendar
The Rotbäckchen Advent calendar has been very well received over the last few years. In 2017 THIMM Display developed and produced an additional Advent calendar for the Rabenhorst brand for the first time. Haus Rabenhorst wanted to appeal to an additional target group. And this was successful as both Advent calendars very quickly recorded high levels of sales. But how did the idea come about to develop an Advent calendar containing miniature juice bottles?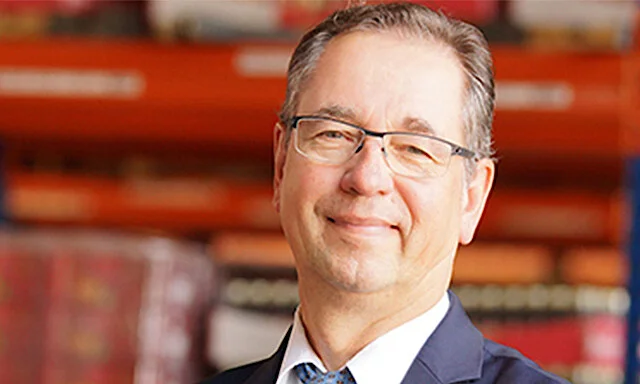 "The Advent calendar market is reaching an ever broader spectrum. The desire of consumers for healthier alternatives to the classic chocolate options has grown hugely over the last few years," explains Klaus-Jürgen Philipp, Managing Director at Haus Rabenhorst. "The miniatures have developed very well over the last few years and have been well accepted in the market."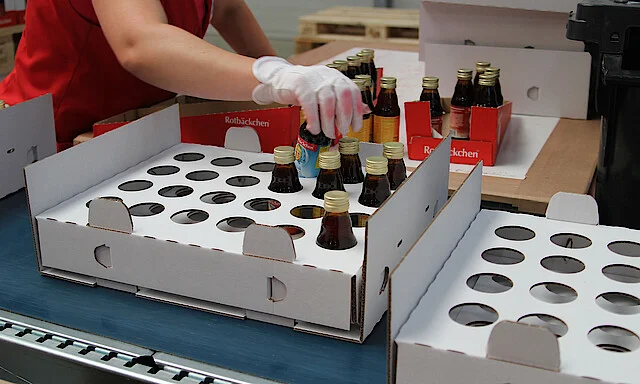 THIMM Display operated as our partner throughout the process – from the development and production to the assembly and filling of the Advent calendar. "The challenge with the calendars is the co-packing. For a specific period we create twice as much storage space so that at the right moment we can bring together the still empty Advent calendars with the products delivered from Haus Rabenhorst," says Oliver Brehm from the inside sales team at THIMM Display Wörrstadt.
"With THIMM Display we know we have a long-standing and reliable partner supporting us, who understands our quality standards, and can implement them in the way we want. We are always solutions-oriented and we take sufficient time, during our joint annual discussions, to remove any potential hurdles in advance. The objective of always further optimising the process chain is a priority for both sides. These conversations, and how we conduct them, form the basis of a long-term and successful business relationship,"
Frank Jansen, Head of Trade Marketing explaining the collaboration with THIMM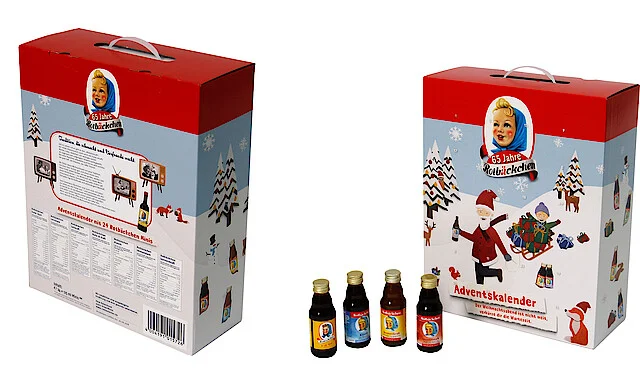 The Advent calendars consist of an offset-laminated E-flute with a stable internal structure. For ease of carrying the outer packaging is fitted with a plastic handle. In addition to the Advent calendar, on the request of Rabenhorst, a 1/4 pallet display has been developed which was placed at the point-of-sale to further increase sales