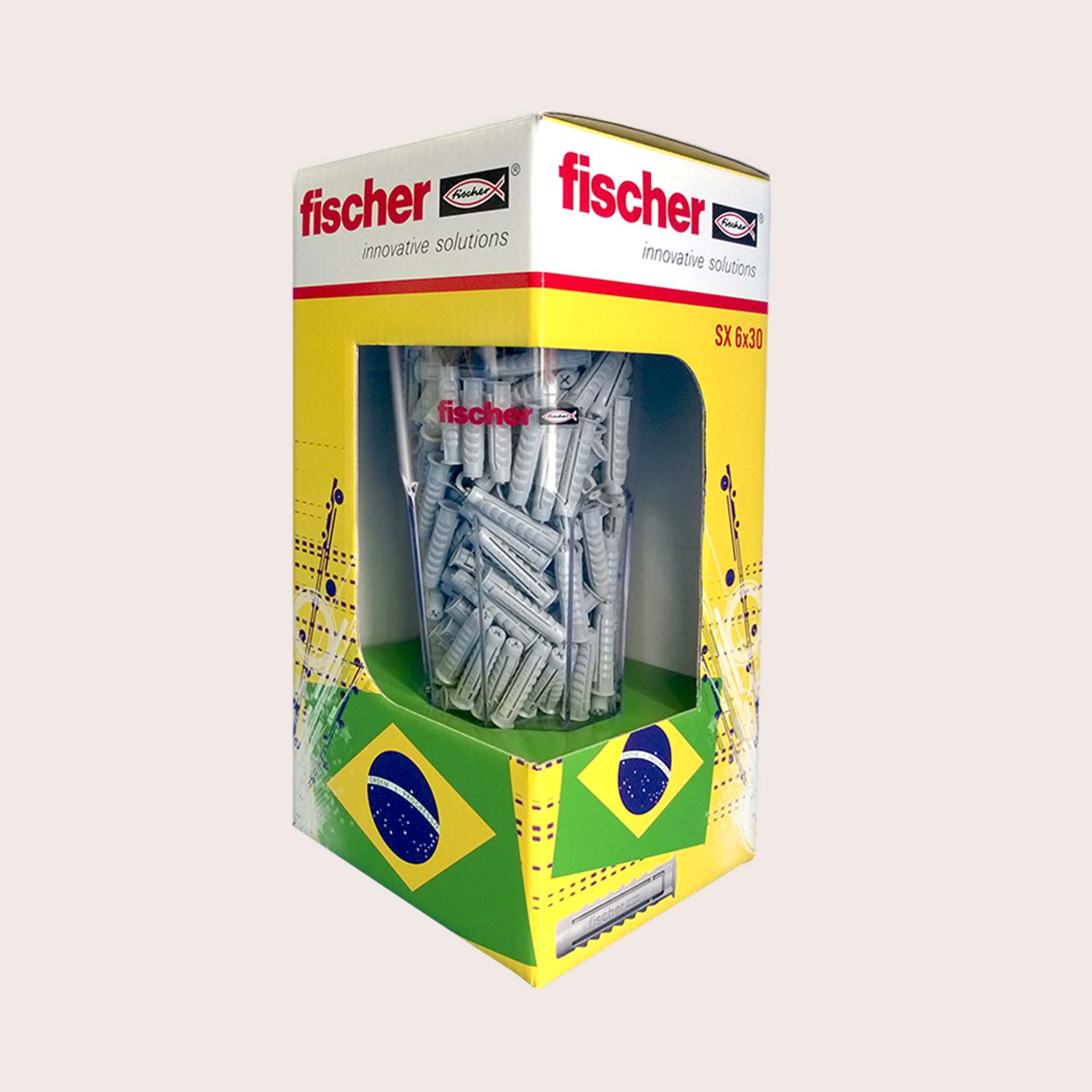 Company:

fischerwerke

Sector:

Electronics

Type of packaging:

Product packaging

Product:

dowel
The Promotional Gift Award honours creative achievements in the field of product development and campaign implementation. In the category "Best Practise", the packaging concept for fischerwerke GmbH & Co. KG won. The objective of the project was to design a promotional packaging for dowels. The overall concept included packaging development with technical designs, packaging design as well as packaging management for procurement, production and co-packing by the respective suppliers.
Packaging development, packaging design and packaging management from a single source
Graphic agency services and prototypes included
Supplier-independent packaging concept
As a first step in a brainstorming workshop, THIMM developed a concept for the planned promotional packaging coinciding with the Football World Cup.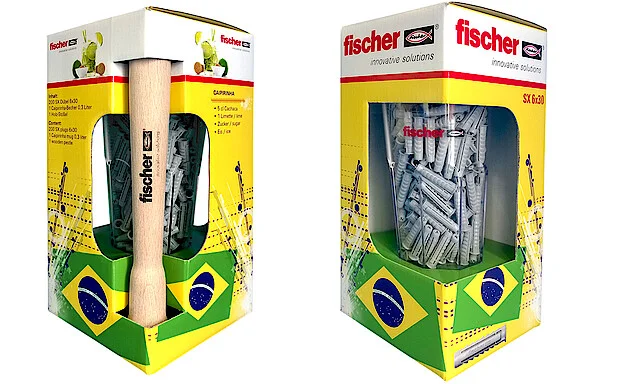 Here the theme of the "Brazilian Lifestyle" was to be combined with the high-quality products of fischerwerke. The final decision was for a cocktail set: as well as a Caipirinha glass as a container for the dowels, a cocktail plunger with the customer branding was also acquired. In the concept phase the THIMM packaging engineers developed several technical design proposals. The promotional packaging includes the cocktail plunger as a hand grip and has the additional benefit of being a fan rattle. Out of the three graphic designs presented the choice was made for a "Brazil-theme" including a caipirinha recipe.