THIMM once again wins POPAI Awards for its POS displays


THIMM was a winner with three point-of-sale displays at yesterday's awards ceremony for this year's POPAI D-A-CH Awards. THIMM impressed with its POS solutions in three categories and was awarded the popular Indian.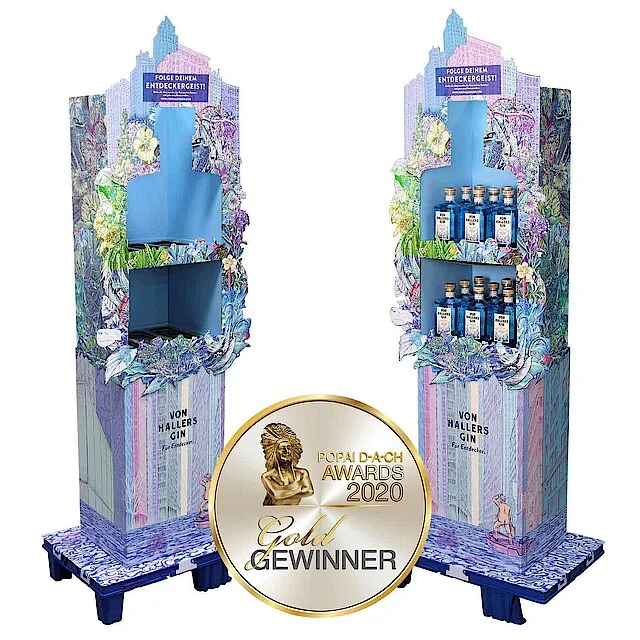 VON HALLERS POS display
Winner of the Gold POPAI Award 2020 in the "Drinks, Tobacco (Temporary)" category
This POS display showcases the well-known VON HALLERS-GIN from Hardenberg-Wilthen in a gleaming secondary placement. The spirits in their famous design are displayed on two levels in the newly created pallet display. Under the motto "Follow your inventive spirit" Hardenberg-Wilthen AG is presenting a new campaign that THIMM has once again reinforced with a POS display.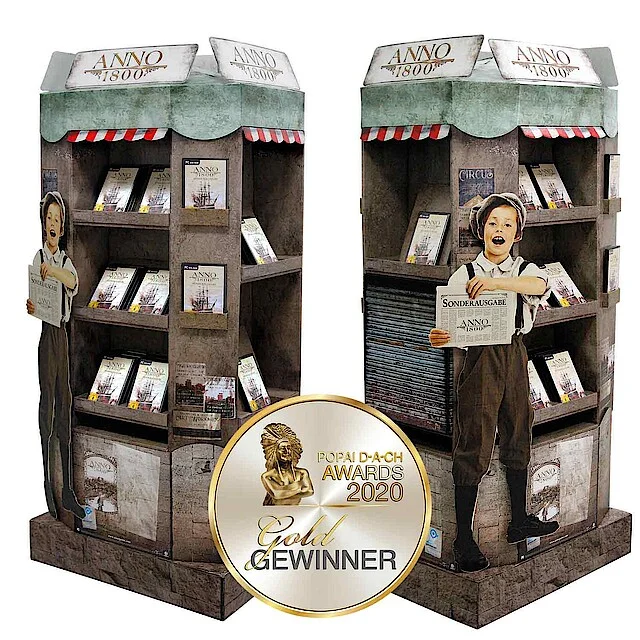 Pallet displays Ubisoft "Anno 1800"
Winner of the Gold POPAI Award 2020 in the "Telecommunications & Computer (Temporary)" category
In spring 2019 the company Ubisoft launched the popular strategy game "Anno 1800" as a PC game into the German market. For the product launch THIMM developed a pallet display in the form of a historical newspaper stand. The design recalls the era of the industrial revolution in the 19th century. The family business impressed the jury with the POS Display winning the Gold.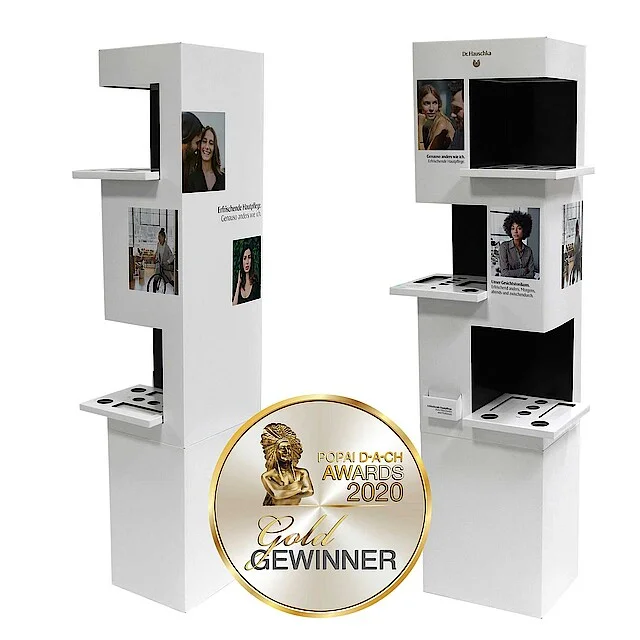 Floor-standing display for Wala Heilmittel "Dr. Hauschka"
Winner of the Gold POPAI Award 2020 in the "Beauty and Fragrance (Temporary)" category
Quick and easy to assemble, an optimum shipping unit and open design – the result is a subtle, yet communicative floor-standing display for high-quality skincare products. The different skincare products are promoted over three levels. The bases of the individual levels have product-specific cut-outs which protect the products from slipping. Integrated supports enable further information materials to be given to the customer. The logo also has a special finish.
Do you have any questions or want to know more about our products?