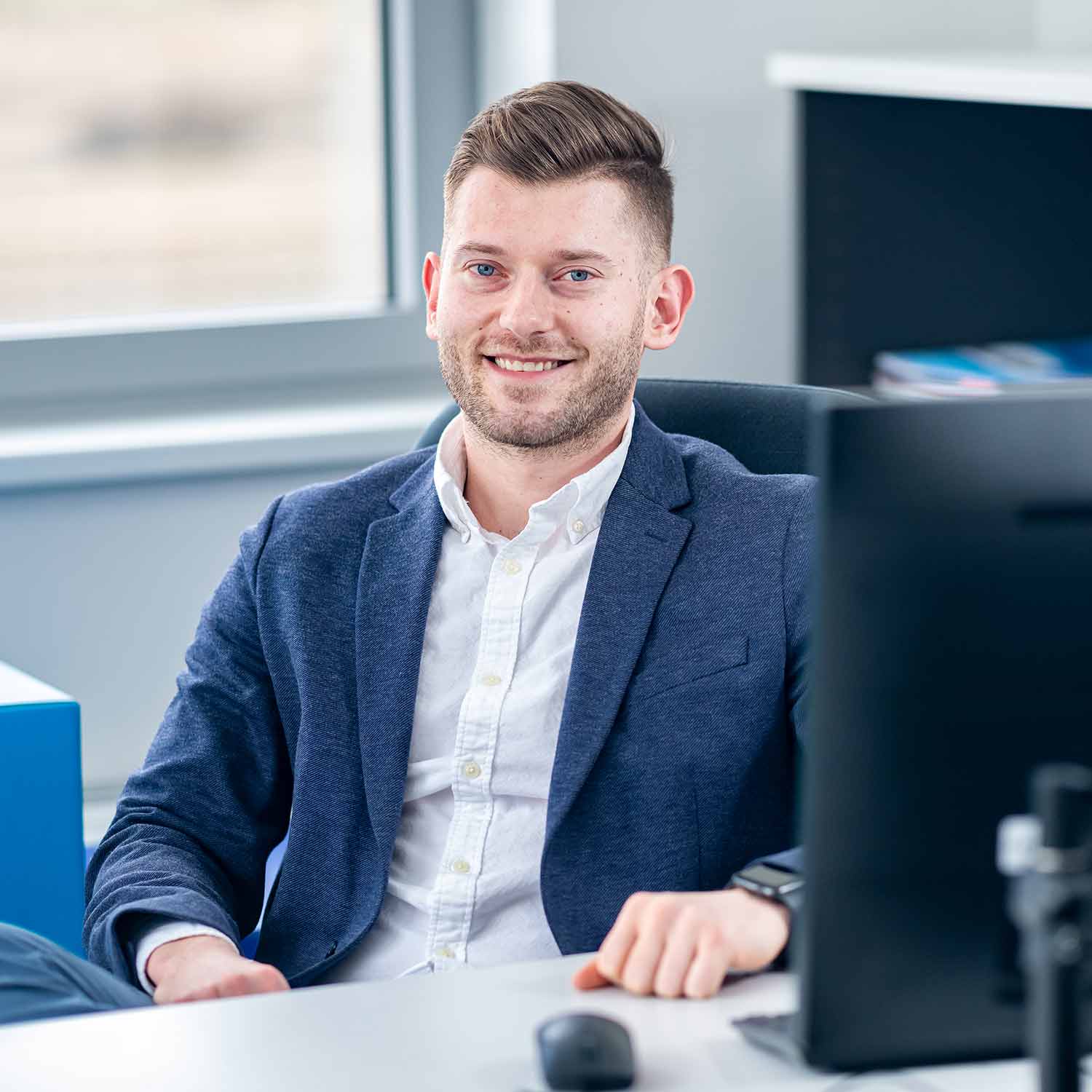 Jakub Letko
Job title:

Head of Customer Support

Site:

Všetaty, Czech Republic
People at THIMM
Hello, I'm Jakub!
As head of customer service at THIMM pack'n'display in Všetaty, I head up the internal sales department.
I am a dynamic person who likes to set goals, take on challenges and push boundaries. At THIMM, I have the opportunity to do this. It also gives me the opportunity to operate in domestic and global markets. I appreciate that. Customer satisfaction, which goes hand in hand with the personal fulfilment of my colleagues, is hugely satisfying and motivating for me. Management and HR are my favourite topics, I would even say they are a hobby. With us, we "play" as a team!
My private life is simple. I enjoy training in the gym, reading an interesting book, relaxing or spending time with my loved ones. I really enjoy travelling, which unfortunately the general situation has not really allowed me to do recently. Fortunately, I'm surrounded by great people in both my private and professional life, so I don't worry too much about it.
Does this sound like your dream job?
Then take a look at our current vacancies. We look forward to receiving your application!
To our current vacancies
More interviews with People at THIMM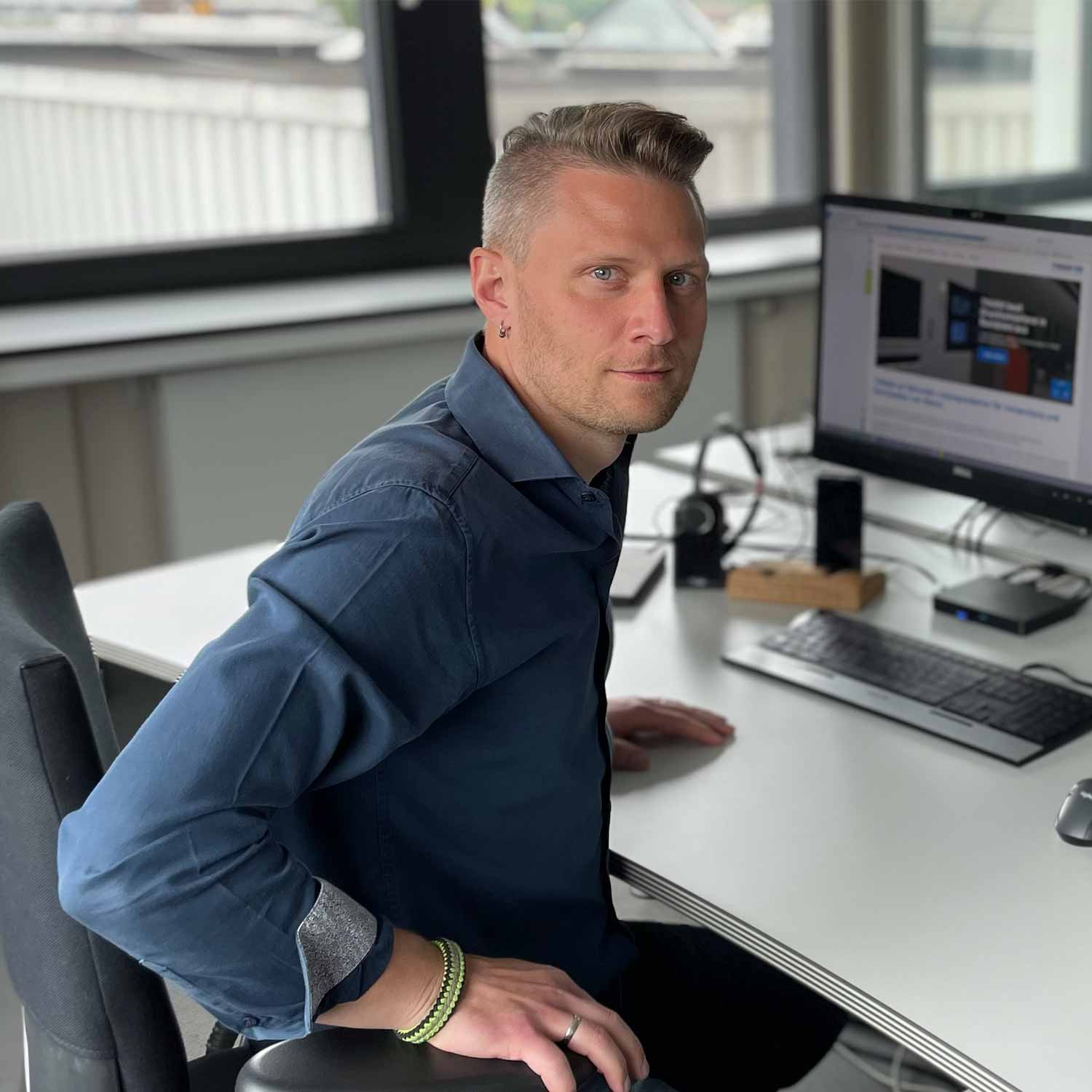 Lean production expert
Leif reports on his job in Northeim.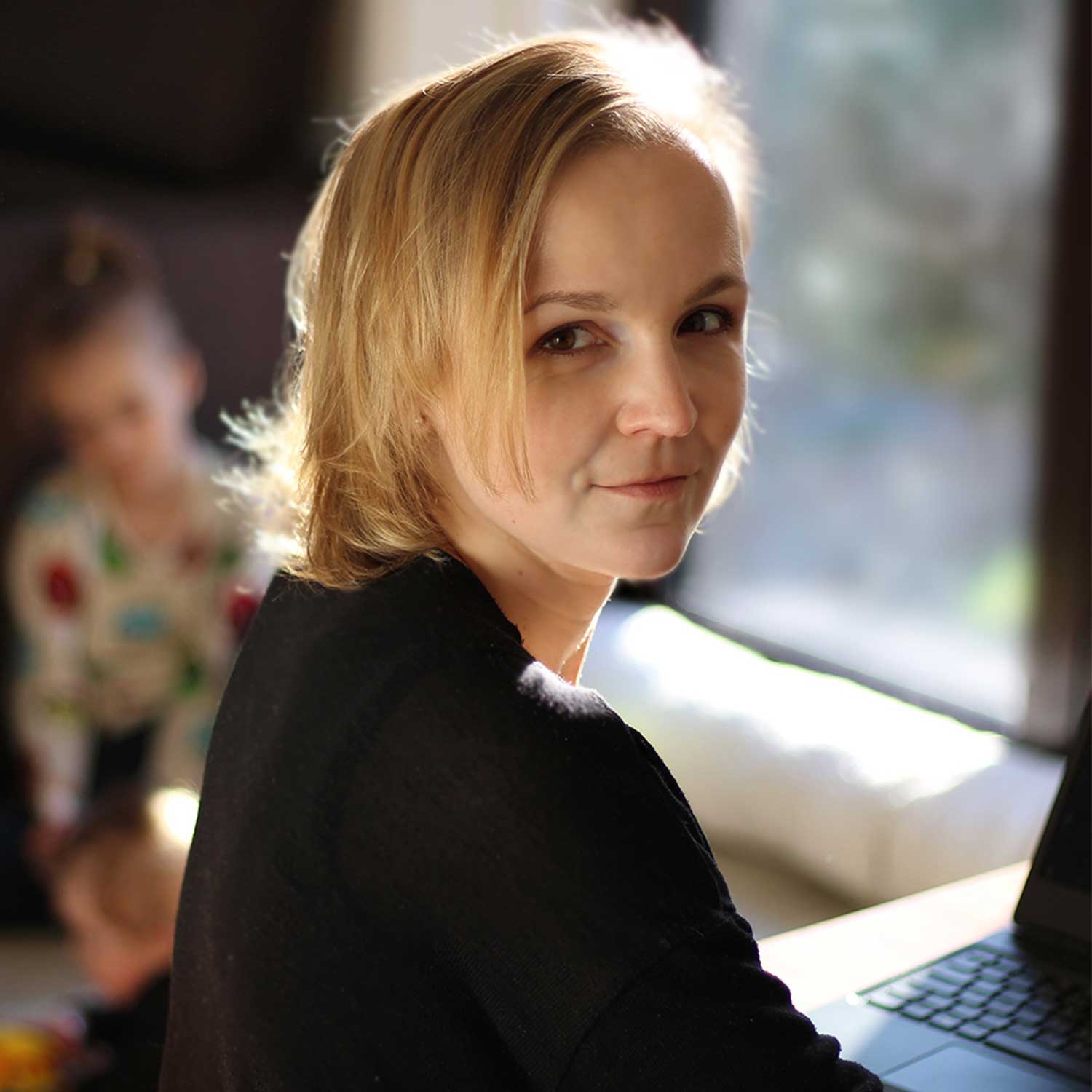 Developer & designer
Barbora reports on her job in Všetaty.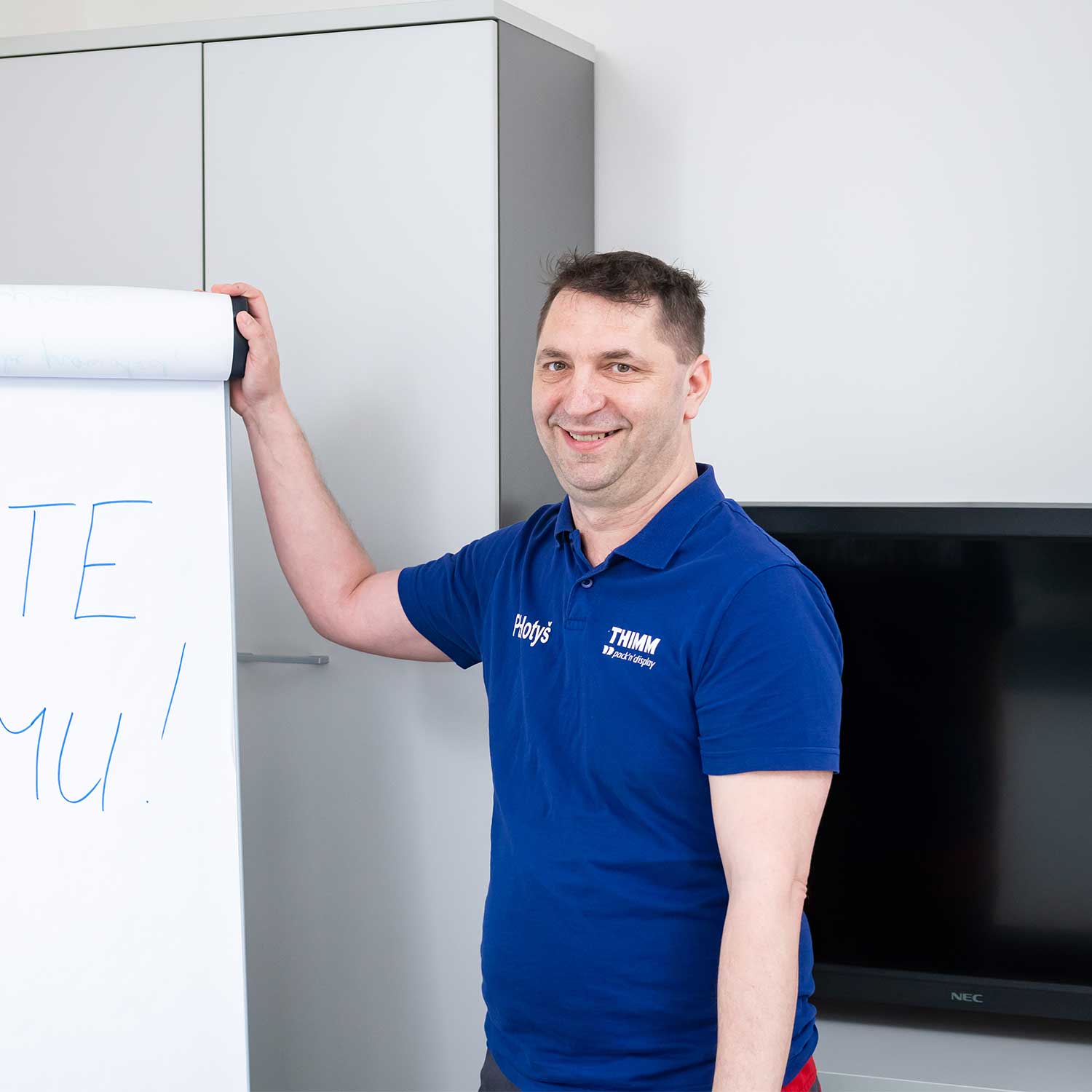 Trainer for new employees
Petr reports on his job in Všetaty.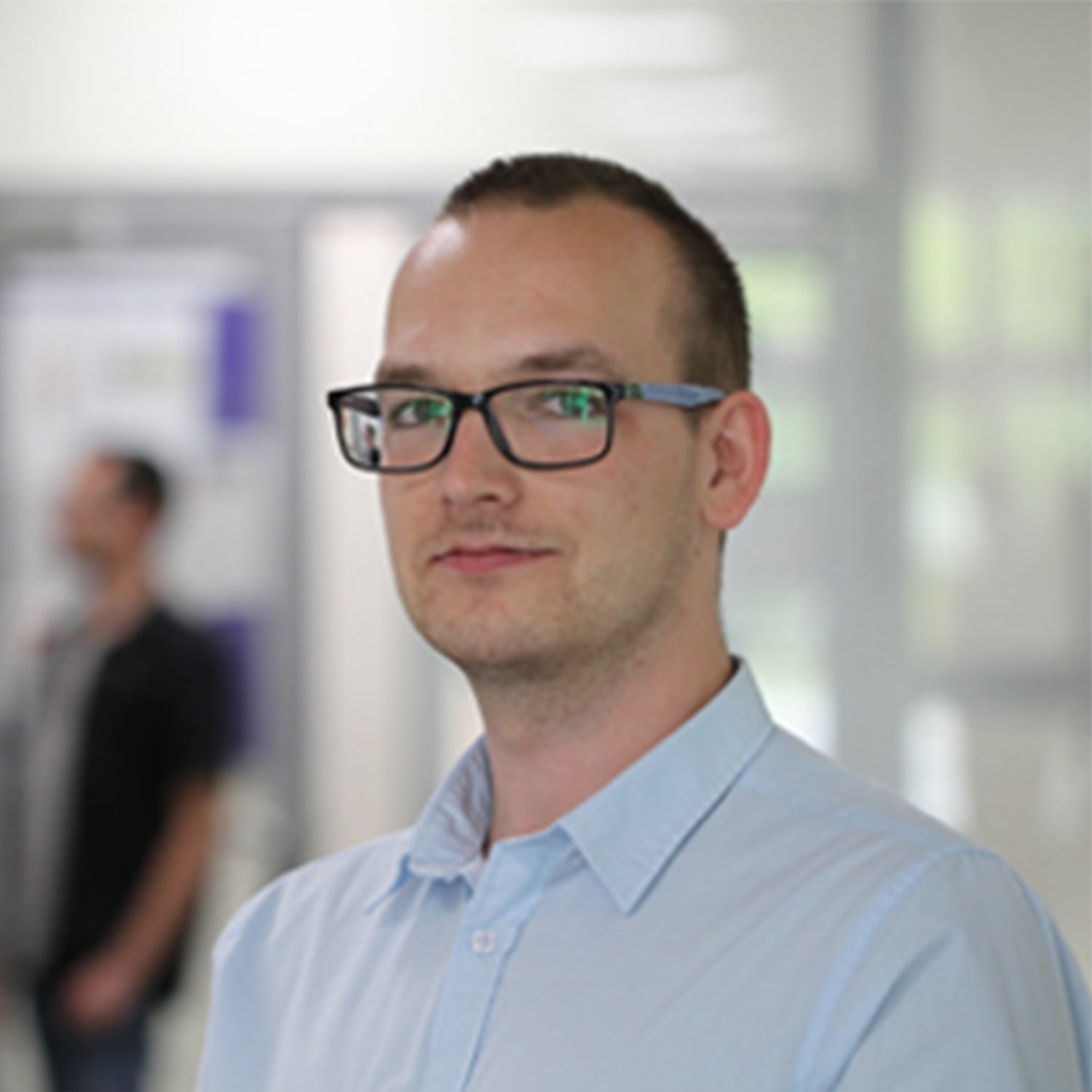 Print preparation team leader
Tomáš reports on his job in Všetaty.