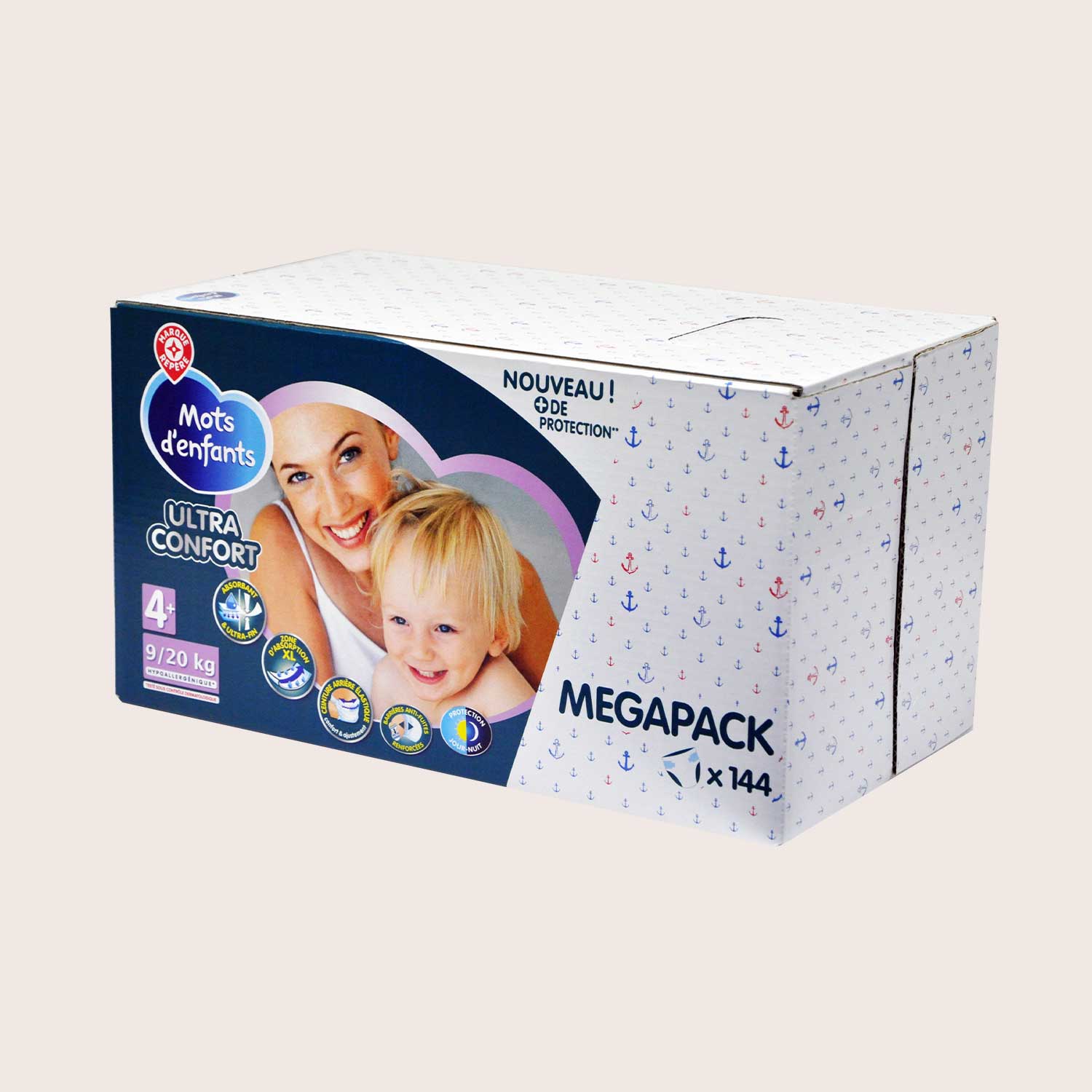 Company:

Ontex

Sector:

Cosmetics & Hygiene products

Type of packaging:

Product packaging

Product:

Hygiene products for children
THIMM creates 12 from 4!
High-impact digitally-printed sales packaging is the outcome of a joint packaging development with Ontex. Digital printing has made it possible to create 3 different background images and motifs for each of the 4 standard nappy sizes and therefore to present 12 customised printed images to the market instead of only 4. For personalised customer targeting at the POS, THIMM has developed digitally-printed sales packaging which delights the customers and triggers impulse buys amongst the target group.
Ontex is a leading international provider of personal hygiene solutions for all generations. Ontex and THIMM held a joint workshop to develop a customer-oriented communications concept.
Customised designs were created to target customers directly in order to appeal to its customers on an emotional level. These customised designs and first-class print quality of the packaging have been made possible by digital printing. The exclusivity of the digitally-printed sales packaging contributes to sales promotion. THIMM's use of digital printing technology means that individual designs can be created within one product series. The digitally-printed sales packaging from Ontex has big advertising and communications surface areas which can be designed with a range of striking and target-group specific background images and motifs. This means that the sales packaging has an important role to play in high-impact product displays and customer delight at the POS.
"I am proud to work and collaborate with the whole team of Thimm to make this project concrete and that Ontex is the first to offer such an innovation on the market in France. Together we have exploited the potential of this new technology. Creating added value through innovation - Making a difference."
Gaston Carrere, Responsable Packaging / Packaging Manager, Ontex France SAS
Digitally-printed sales packaging for the POS - New opportunities for the branded products sector in customer targeting
Effective brand presentation with first-class print quality from digital printing
Strong brand loyalty thanks to personalised customer targeting
Different designs for one product
A range of digitally-printed sales packaging for four series products to increase awareness at the POS
Ideal for changing campaigns
Support of the unboxing experience with direct customer targeting on the packaging units
Packaging exclusivity through customised designs
Strong brand loyalty thanks to personalised customer targeting triggers impulse buys at the POS
Total flexibility for product launches and test runs
"Mot d'enfant" boxes as a first order for coated papers on the T1100S HP PageWide digital web press
Cost-effective even for small print runs of digitally-printed sales packaging