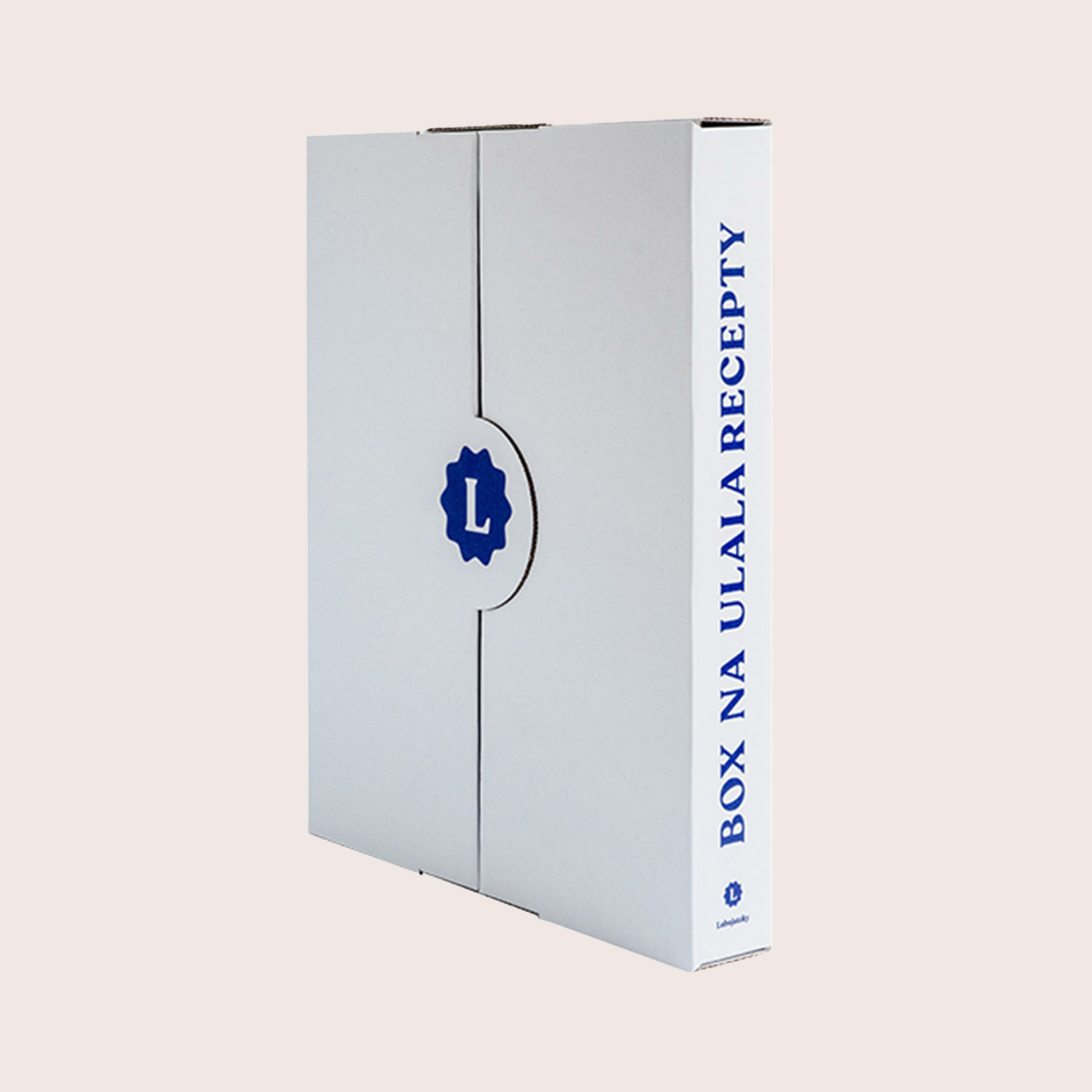 Sustainably chic: The environmentally friendly book packaging with integrated stand
From protection to functionality
A sustainable book packaging that becomes a recipe box in no time at all and has an integrated stand made of corrugated cardboard - that is the box for the ULALA cookbook.
Sustainable packaging

Corrugated cardboard consists entirely of renewable raw materials.

Flexible designs

In digital printing your print image can be modified flexibly if required.

Transportation protection

This packaging protects your products securely during transportation.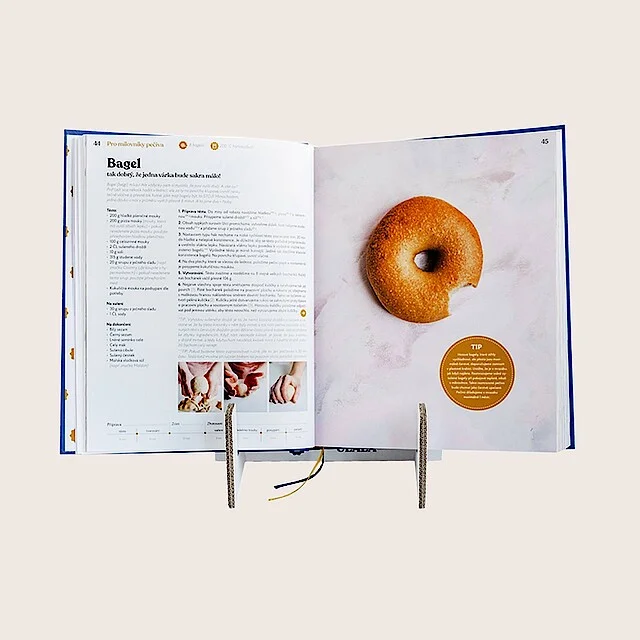 After removing the book, the cover of the book packaging is easily converted into a storage place for recipes. The integrated tabs of the book packaging allow the recipes to be fixed and remain in place. In addition, a stand can be assembled from the parts of the book packaging. The use of this stand can be twofold - in particular, an open cookbook can be placed in it, which saves space on the work surface, or a closed cookbook, which can be presented as an interesting household accessory.
This unique book packaging was created using modern digital technologies - digital printing and laser cutter. The elegant blue and white design of the box with the subtle print perfectly matches the cookbook cover, making it the perfect gift set.
The entire book packaging, including bookmark and stand, is made entirely of corrugated cardboard, a sustainable and easily recyclable material.
Design features of this book packaging:
The elegant white design of the book packaging is complemented by a subtle print in blue and forms a perfect set together with the cookbook cover.

The book packaging can be transformed into a recipe box in seconds. The corrugated cardboard packaging contains a corrugated flap that holds the recipes in place.

The book packaging comes with a corrugated cardboard stand in which the cookbook can be displayed or placed while cooking.

The use of digital technologies such as digital printing and laser die-cutting give the book packaging its attractive design.

Ecological aspects of this gift box:
The entire gift box, including the bookmark and stand, is made of corrugated cardboard, a sustainable material that can be easily recycled in the waste paper cycle.

When a gift box made of corrugated cardboard is thrown into a waste paper container after use, it becomes part of a cyclical economy and becomes a raw material for further production instead of waste.

By using digital laser technology, material and resources for the production of cutting tools are already saved during production, as no cutting tools are needed for laser cutting.
Get a consultation now!
Are you interested in sustainable packaging?
Helena Meyer
New Account Specialist
+49 5551 703 0
hallo@thimm.de