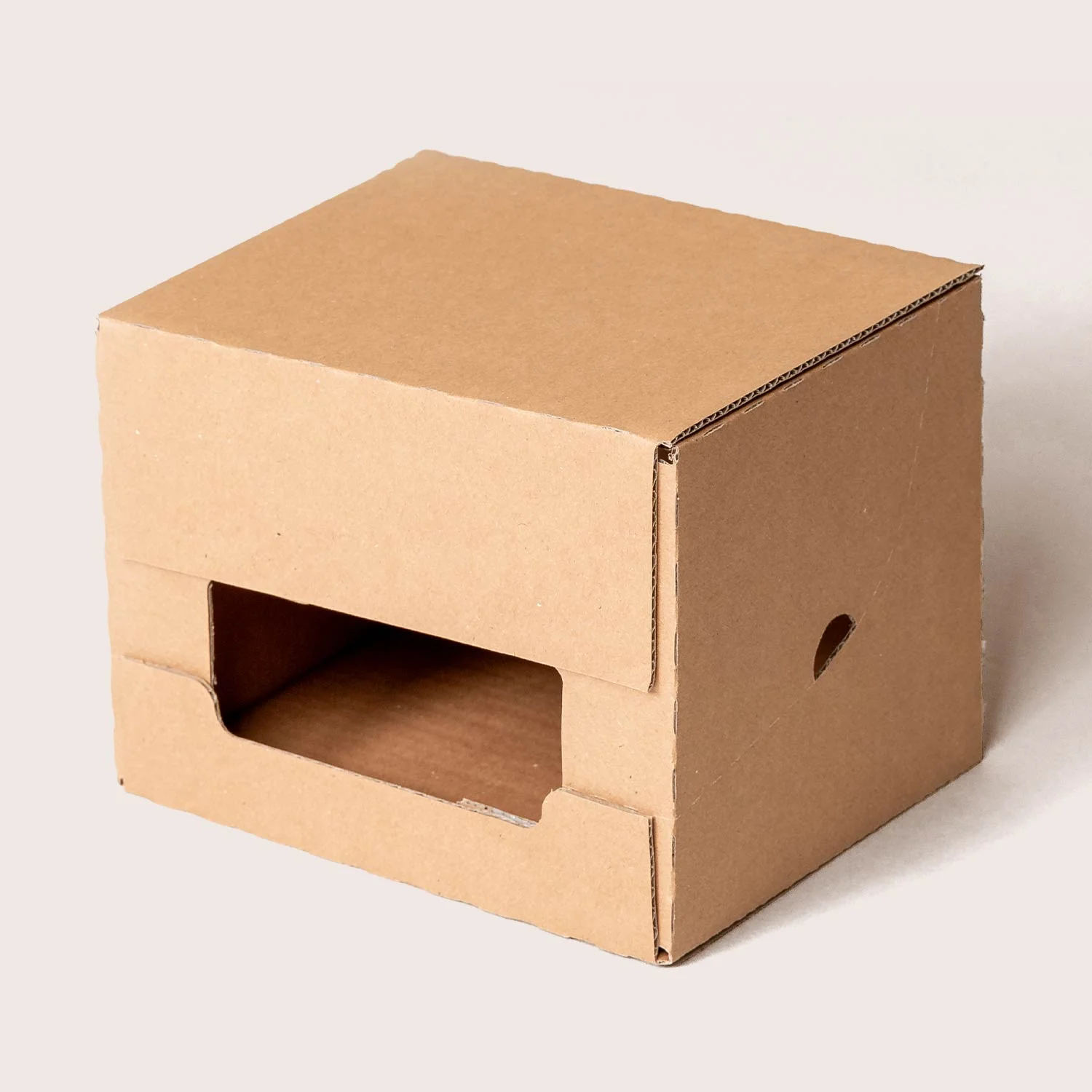 Effective packaging solutions for the safe transport and protection of products.
A wrap-around package is a type of packaging where the product is enclosed in a flat package and the package is then folded around the product and sealed. It is a contour-matched packaging solution where the packaging is perfectly adapted to the shape and size of the product. Wrap-around packaging provides a secure and stable wrapping that protects the product from bumps, scratches and other damage during transportation and storage. They are often used in the food, beverage and other consumer goods industries.
Wrap Around Packaging: The advantages at a glance
Perfect fit

Wrap-around packaging provides a custom fit for the product, ensuring secure and stable protection.

Protection from damage

With their tight-fitting wrapping, wrap-around packs offer effective protection against bumps, scratches and other damage during transportation and storage.

Stability and stackability

The structured design of wrap-around packs provides stability and allows for easy stacking of packaging units, optimising space requirements.

Brand presentation

Wrap-around packaging can be printed to reinforce brand image and attract customer attention.

Environmental friendliness

Wrap-around packaging is usually made from recyclable materials, which contributes to sustainability and is environmentally friendly.

Efficient handling

Thanks to their well thought-out design and easy handling, wrap-around packs enable an efficient packaging process and facilitate the loading and unloading of products.
You have a question about Wrap Arounds?