Staplerfahrer:in | Lagerist:in | Fachkraft für Lagerlogistik | Mitarbeitende im Lager (m/w/d)
THIMM Verpackung Süd

Bruckbach 15, 85283 Wolnzach:, Germany

Employment:

Full-time, indefinite

Entry level:

Professional entry
Du fährst gern! Auto, Motorrad, oder auf der Arbeit auch den ganzen Tag Gabelstapler. Mit motorisierten Maschinen kennst Du Dich aus und kannst sie einschätzen. Und Du hast es gern ordentlich und sauber, damit behältst Du den Überblick. Perfekt, dann suchen wir genau DICH!
What to expect
Nimm unsere Waren an mit allem was dazugehört: Wareneingangsprüfung, Qualitätskontrolle, Dokumentation, Betriebs- und Materialdatenerfassung sowie Einlagerung.
Koordiniere unser Lager. Dazu gehört auch die Pflege der Gabelstapler und die Abfallentsorgung. Und natürlich die jährliche Inventur.
Bereite unsere Waren anhand von Ladeplänen für die ankommenden LKW vor - Du kommissionierst unsere Kundenaufträge.
Du sichtest und kontrollierst den Warenausgang und bist verantwortlich für die Übergabe an den Spediteur.
Du kümmerst Dich darum, dass unsere Produktion mit dem notwendigen Material versorgt wird.
Profitiere von einem abwechslungsreichen Arbeitsalltag und lerne die großen Produktionsmaschinen kennen: Bei Bedarf kannst Du die Kolleg*innen in diesem Bereich unterstützen.
How to impress us
Du besitzt einen Staplerschein und hast bereits LKW be- und entladen.
Dein Sinn für Sauberkeit und Ordnung ist genauso ausgeprägt wie Dein Verantwortungsbewusstsein auf dem Gabelstapler.
Dein Team kann sich auf Dich verlassen.
What you can look forward to
Holiday

THIMM guarantees you 30 days of holiday.

Salary

Your performance counts – that's why we pay you a salary that exceeds collective agreements and we pay on time.

Induction

You will learn everything about THIMM and your tasks in a detailed induction.

Bike leasing

Benefit from the bike leasing offer for an active everyday life.
About the Location Wolnzach:
Convinced?
If you want to actively shape the success of our company in our team, then apply now in a few steps. We look forward to your application!
Apply Now
You might also be interested in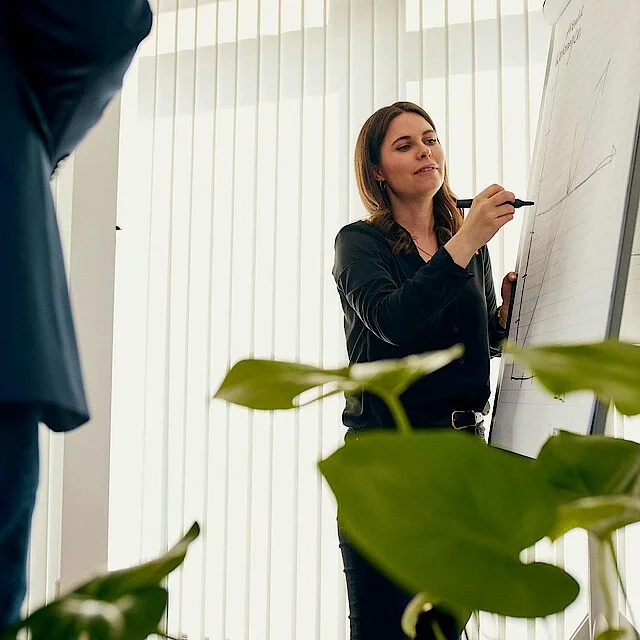 Your personal contact to us
If you have any questions, feel free to call your contact person Sabine