THIMM wins WorldStar Packaging Award 2021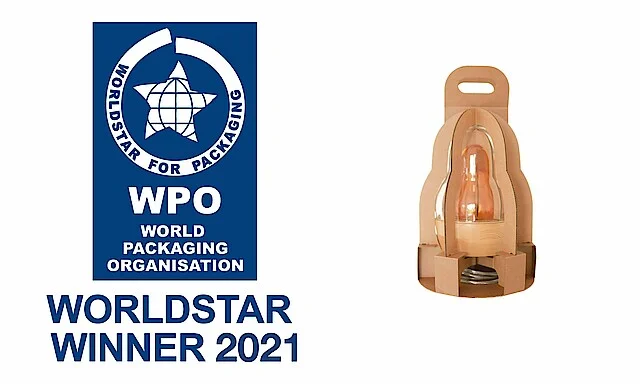 The packaging for a designer lamp convinced the panel of the World Packaging Organisation (WPO), and so was presented with the WorldStar Packaging Award for 2021.
The WorldStar Packaging Award is an international prize. It is awarded only to packaging and displays that have previously won national packaging contests. The winner is therefore "the best of the best", and is judged by the panel on the criteria of fitness for purpose, innovation and graphic design.
The packaging for a designer lamp won the electronics category. It qualified for inclusion in the international contest thanks to its placement in the Czech packaging contest Obal roku 2020 (Packaging of the Year 2020). The contest panel was won over by its minimalist appearance and design, which allow the packaged product itself to shine.
The WorldStar Packaging Award award presentation ceremony will take place online this year.
Do you have any questions or would like more information?